JABIL SWITZERLAND APPRENTICESHIP PROGRAM
When it comes to attracting top talent at Jabil, our manufacturing facilities in Switzerland have developed a world-class apprenticeship program that supports over 120 students annually in a variety of educational studies.
The students learn skills for a future career at Jabil, or in the manufacturing industry, to ensure Switzerland has the talent necessary to compete in the 21st century global economy. Our highly dedicated and impassioned employees lead these efforts by teaching the students skills in mechanical engineering, design engineering, logistics and information technology, just to name a few.
In 2021, a majority of the graduating apprentices decided to continue their career at Jabil. This investment strategy helps reduce recruitment and training costs because our seven sites located in Switzerland utilize this strong talent pool who are already trained on our systems, tools and latest technology. All apprentices come to Jabil with different experiences and backgrounds, ensuring that we capitalize on their diversities to help drive innovation.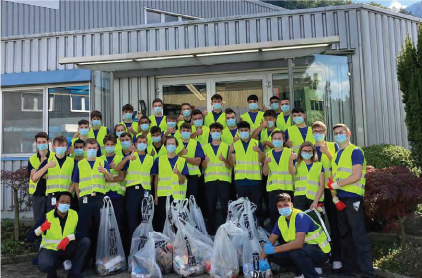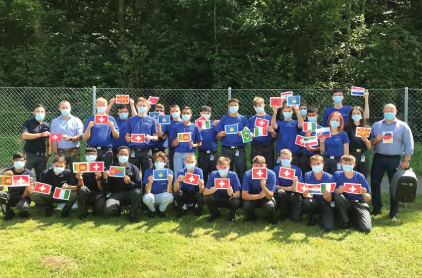 "I love working with young people because it is incredibly rewarding to help them grow both personally and professionally," said Philipp Erni, head of vocational training at the Skills Center in Balsthal. "For me, having the means to grow sustainable talent development for the company and share knowledge to better the lives of young individuals starting their careers excites me every day."
Switzerland's apprenticeship programs lead to federally recognized formal qualifications given to different occupations. Jabil sets itself apart from other training companies by offering apprentices a broad spectrum of technologies, such as additive manufacturing and specialist programming languages. Our amazing instructional staff deserve the credit for creating an environment that fosters the development of these students who participate in the program starting at 15-years-old.
Jabil recently opened a prestigious Jabil Skills Center in Balsthal to provide theoretical and practical training in manual and conventional manufacturing technologies. They also learn about safety, sustainability and mental health resilience. It is common to see apprentices of the past, who are now in leadership positions, talk to the students about the limitless career opportunities at Jabil.
Each year the apprentices come together to give back to their community with an environmentally focused sustainability project, teaching them the importance of being socially responsible and coming together as a team to complete a service project. This year they completed two projects: one focusing on cleaning up parks and public spaces and the other planting 80 trees in Forstverband Mümliswil. Together, over 2,294 volunteer hours were dedicated to enhancing the community.