PARTNERING WITH SPECIAL OLYMPICS FLORIDA AND THE 2022 USA GAMES
Jabil's culture begins with caring about people. That's why we're committed to a workplace where diversity is not only accepted but celebrated. When new members join our team, we work together in a way that empowers them to be their best selves, while encouraging them to help make a difference. And our communities are where we try to make the biggest difference.
In 2021, more than 100 Jabil employees volunteered their time supporting activities organized by Special Olympics Florida, taking a front-row seat to champion inclusivity. "My involvement with Special Olympics Florida has been both incredibly rewarding and humbling. The athletes are so passionate and dedicated and I feel honored to be a part of their journey," said Karen Jaworski, Jabil IT Program Manager.
Taking our involvement with the cause further, Jabil also proudly announced its partnership of the 2022 Special Olympics USA Games, which will host more than 4,000 Special Olympics athletes from around the country and Caribbean, in Orlando, Florida, for a truly empowering display of unity, teamwork and friendly competition.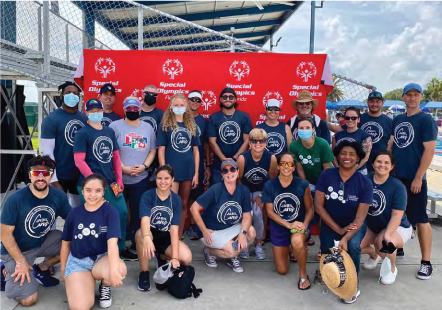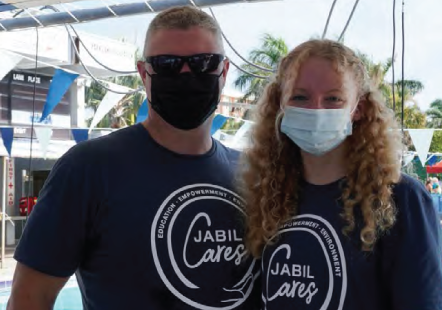 "We are thrilled to partner with the 2022 Special Olympics USA Games! It's a natural extension of Jabil's commitment to be an inclusive employer and culture, as well as our programs that empower people with disabilities inside Jabil and throughout the communities where we operate," said Bobby Katz, Jabil general counsel and executive sponsor of the partnership.
In addition to financial support, Jabil employees have been volunteering their expertise in the fields of IT, sustainability, supply chain and logistics to help the staff of the 2022 Special Olympics USA Games prepare for the big event.
During the actual Games in June 2022, a large contingent of employees will be volunteering to ensure the athletes have an incredible experience. The volunteers will be able to witness firsthand moments of unbelievable courage while cheering on the accomplishments of all athletes.

Jeannie Carpenter, director of logistics at Jabil, has been working with the USA Games staff since October 2020. "Jeannie has provided outstanding mentorship and guidance in the development of a venue distribution plan. She has been key in thinking through how all items will be ordered, picked, distributed and received at each venue," said David Zimmerman, director of operations for the 2022 Special Olympics USA Games.
Jabil also encourages sites to pursue activities or relationships with their local Special Olympics Chapter to create a global connection of shared experiences. For example, our sites in Switzerland launched a fundraising campaign on International Day of People with Disabilities to support the Special Olympics Switzerland Challenge "Back to Sport," a virtual sport competition encouraging its athletes to keep engaging in sports and exercise, in times without competition.
Our partnership with the 2022 Special Olympics USA Games and Special Olympics Florida serves as a catalyst to connect our community involvement activities and our diversity, equity and inclusion efforts, creating an environment where everyone is welcome and can be their true self.