OUR PATH TO A MORE INCLUSIVE FUTURE
Diversity, Equity and Inclusion (DEI) is a vital part of Jabil's culture. We are committed to creating a healthy and safe work environment where all individuals are understood, valued and appreciated; we celebrate our differences and know they make us stronger. As part of our commitment, we facilitate disability education and awareness to increase employment and development opportunities for people with disabilities at Jabil.
Our commitment is exemplified through the team's efforts at our site in Dominican Republic. In May 2020, the Dominican Republic team set out on a mission to establish a more inclusive and open environment for all people with disabilities.
They received guidance from the global DEI team and the Guadalajara, Mexico, team, which already has an established disability inclusion program. They also received support from leading disability inclusion resource Disability:IN, which connected them with resources in the Dominican Republic that provided best practices for interview techniques, inclusion and assimilation of people with disabilities into the workplace. These organizations helped determine which positions were the best fit for different disabilities, including hearing, speech, visual, motor and neurological.
Additionally, employees have created volunteer groups to study sign language and provide support to new employees with a disability to make them feel more welcome at Jabil.
The excitement and enthusiasm are felt by all employees. For some, these initiatives aimed to create a more inclusive work environment means an opportunity for the future.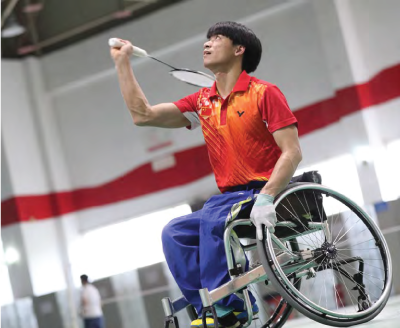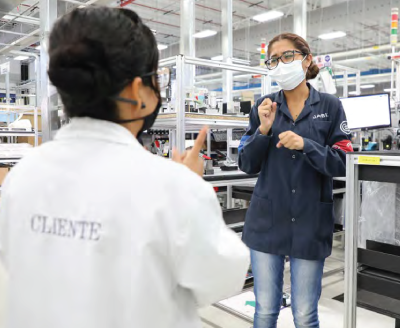 "One of my sons has a hearing disability, so what excites me most about being involved in this project is that in the future, he will be able to have a place where he will be considered for employment and where he will be able to develop his skills. This makes me feel good because I know that he will not be discriminated against because of his disability," shared Dominican Republic team member Melvin Montilla.
As a result of their successes, the Dominican Republic team is collaborating with the global DEI team to develop a playbook, that share best practices and guide the implementation of this program for employees with disabilities in other sites to ignite inclusivity around the world.
We are working to ensure all employees feel welcome and part of Jabil. Our differences make us better, which is why we are committed to a workplace where diversity is diversity is accepted, respected and celebrated.