Cheryl Goodwin, Ph.D.
Senior Business Unit Director, Precision Medicine
Cheryl Goodwin is the Global Senior Business Unit Director for Jabil Healthcare's Diagnostics division, with full responsibility for design, manufacturing, and after-market services for Jabil customers across the fast-growing precision medicine sector. In total, Cheryl leads six Jabil Business Units spanning seven manufacturing locations across North America, Europe and Asia.
With almost 20 years in the medical device and diagnostics industry, including working directly in the operating room with surgeons on new product introductions, Cheryl's broad technical domain background and commercialization experience has been invaluable driving innovative new capabilities and differentiated product solutions to her partner OEMs.
Recognized in the biomedical engineering field through her publications in books, scientific journals, and trade magazines, as well as through a patent award, Cheryl received additional distinction in 2021 as Jabil's nomination to the STEP Ahead Awards which recognize women in science, technology, engineering and manufacturing who exemplify leadership within their companies.
Cheryl earned her Doctor of Philosophy in Business Leadership from Dallas Baptist University, an MBA from the University of Texas, Arlington and both a master's and bachelor's degree in Biomedical Engineering from the University of Texas at Austin and Louisiana Tech University, respectively.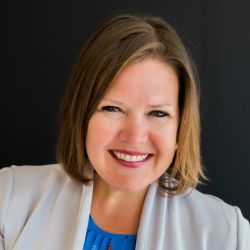 Read The Latest From Cheryl Goodwin, Ph.D.