Christa Schnider
Business Development Director, Jabil Healthcare
As Business Development Director for Jabil Healthcare, Christa Schnider is focused on the intersection of emerging medical and life sciences technology with commercialization opportunities in the diagnostics and medical sector.
A Swiss native with an engineering background and executive MBAs, Christa's fluency in German, English, French and Dutch, as well as competency in both Italian and Russian, has made her extraordinarily successful in negotiations and development projects across the Continent and North America.
With more than 15 years' experience within the medical device and diagnostics market, Christa delivers a unique mix of technological insights and business acumen, plus outstanding communications skills together with creative, entrepreneurial thinking.
Prior to joining Jabil in 2018, Christa was founder and chief executive for a startup addressing the dementia care market. Christa also previously helped support global M&A activities for a leading Swiss-based life sciences company, integrating Next-Generation Sequencing (NGS) library preparation technologies and establishing within the newly created entity a center of excellence for NGS reagents.
Christa earned Executive MBA degrees from both the University of Toronto, Canada, and the University of St. Gallen in Switzerland, as well as a Master of Science in engineering from the Swiss Federal Institute of Technology.
Based out of Zurich, Christa is a certified children's ski instructor during the winter months and enjoys spending time throughout the year with her family and husband, exploring the scenic wonders of the Swiss Alps — often accompanied by Phoebe, the family's beloved Labrador Retriever.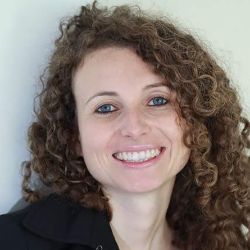 Read The Latest From Christa Schnider