Auburn Hills Outreach Makes Double the Impact
Students at Oakland University's Pawley Lean Institute are currently being mentored by an industry expert, Jabil Auburn Hills Plant Lean Six Sigma Manager Wesley King. While it's not uncommon for Jabil employees to share their expertise with students across all education levels, there is something uniquely special about this outreach that serves double the good.
Wesley is guiding students on classroom projects that help support non-profit organizations in the local community. This semester, Fleece & Thank You is receiving support on how to streamline their operations to maximize the services they provide. The organization donates blankets to comfort seriously ill children who are undergoing treatment in hospitals.
"What I like most about mentoring is seeing students take something that they have learned in a classroom, and then help to mentor them to apply this knowledge to real life scenarios," said Wesley. "The most awesome part is seeing the student recognize the value of lean thinking, and to see the value by witnessing change first hand."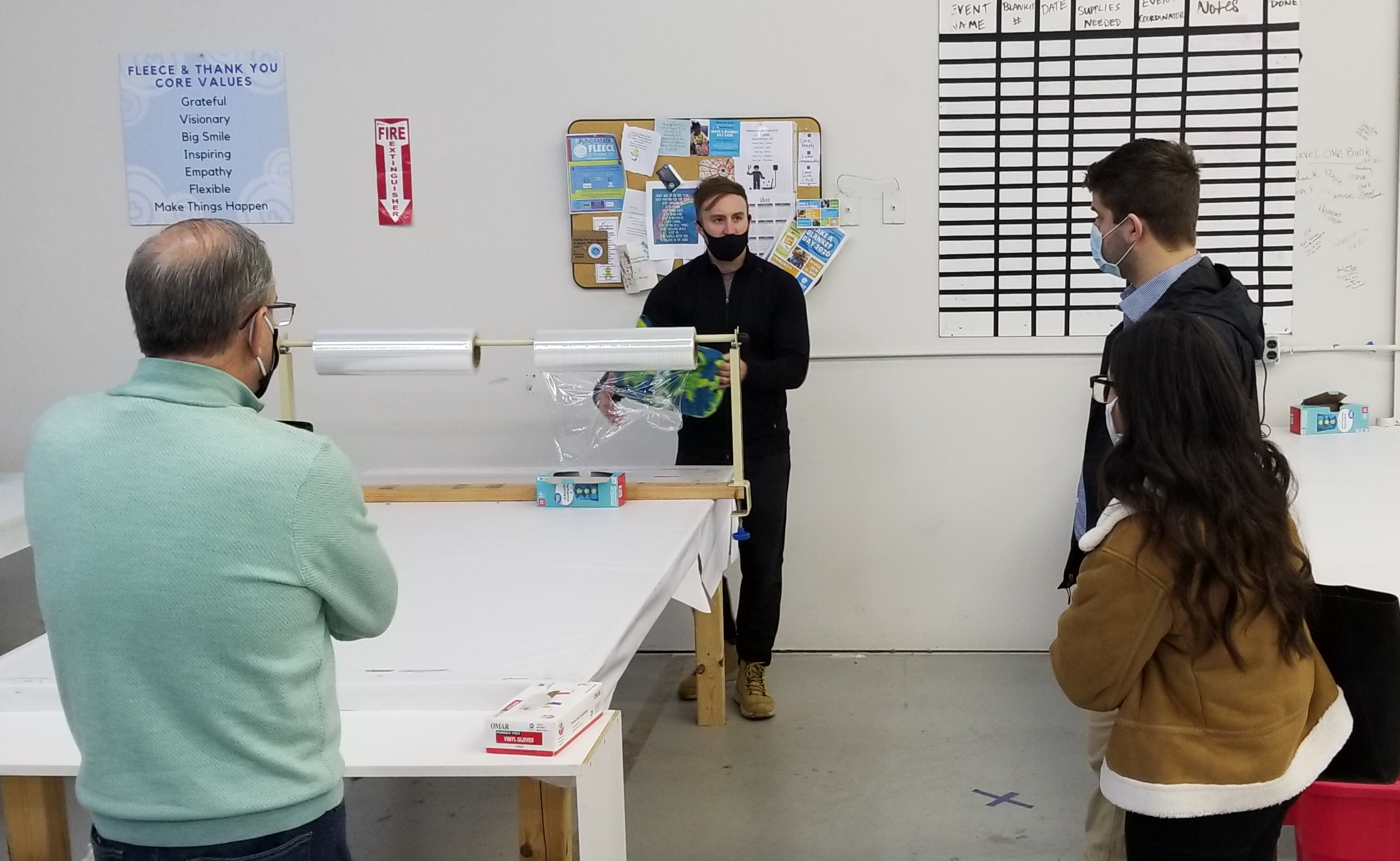 Last semester, Wesley mentored two students working with Humble Design to improve their warehouse operations. The organization works with families who are making the transition from homelessness by fully furnishing their new home. So, you can imagine their warehouse is full of donated furniture and household items ready to give families a new beginning.
Wesley listed the support of the Auburn Hills Facilities Team to implement the student's suggestions. They constructed a rack system to store carpeting in a more safe and efficient manner. A recent article in the Oakland University News explains the collaboration:
"The students had plans about what could be done in the warehouse, but were missing the expertise and resources to make it happen," said Laura Corp, operations manager for Humble Design. "Jabil has been amazingly supportive of the Oakland University students, which in turn has been a huge help to Humble. We are thankful for our partnership with them."
Wesley isn't alone in making this all happen. He has the full support of Site Operations Manager Karin Alcorn and Workcell Manager Roger Steiger, who have both served roles to facilitate the success of the relationship. Thank you, Auburn Hills, for furthering the educational development and experience of local students. We hope to see them apply to join our global team once they graduate.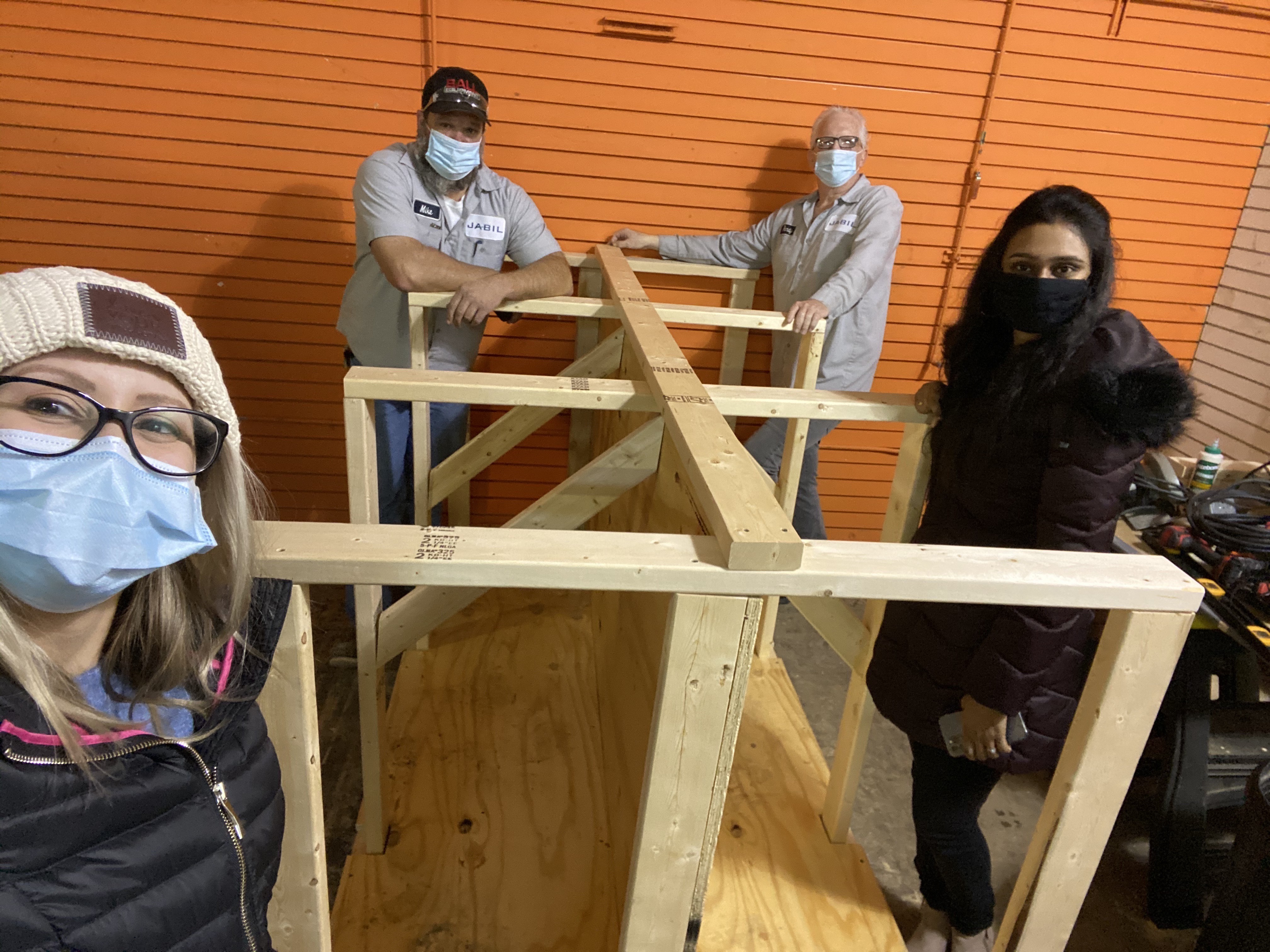 Jabil Cares, our community outreach and volunteer platform, supports localized efforts around specific causes related to Education, Empowerment and the Environment.