Community Partnership Proves Together is Better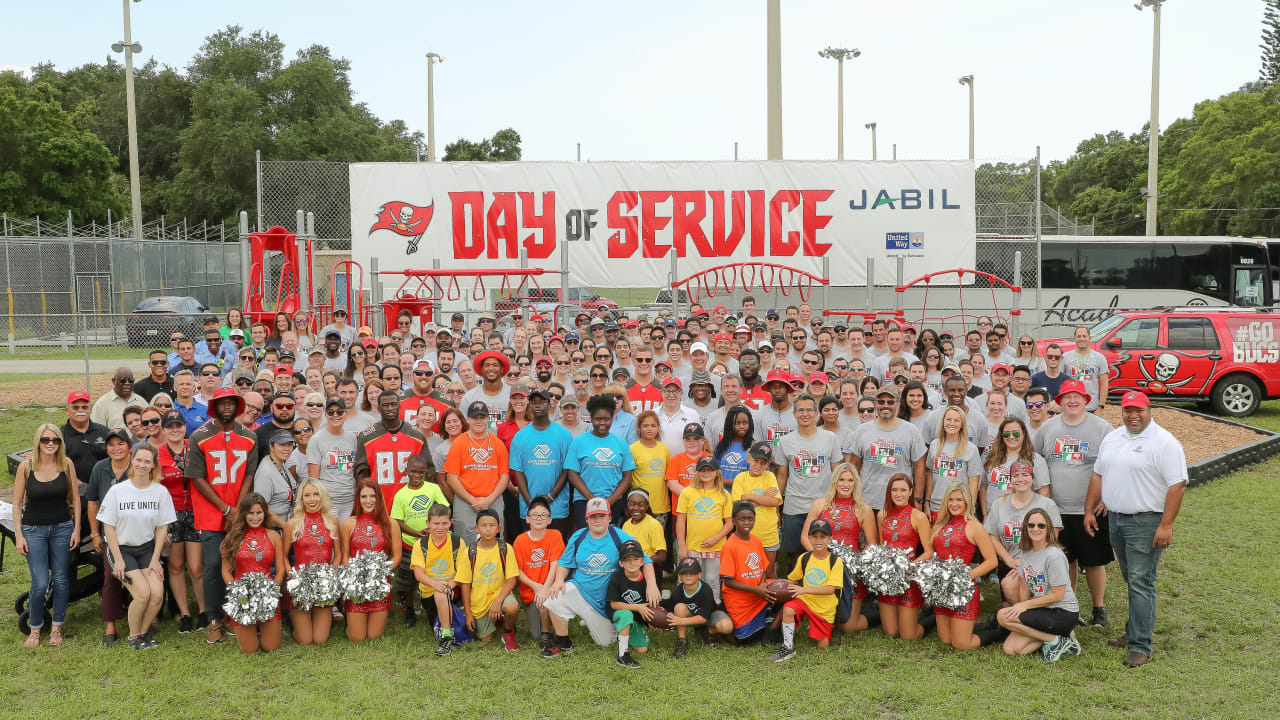 It's amazing what can be accomplished when hundreds of volunteers come together to support the revitalization of a community resource that helps the personal and academic development of youth.
Jabil's 2019 Day of Service with the Tampa Bay Buccaneers and United Way Suncoast helped transform the Boys & Girls Club of Pinellas Park. The club, which opened in 1959, had only patchwork renovations over the last 50 years, is now a proud space where children can learn, grow and dream big.
As part of the improvements, Jabil designed an Innovation Lab and Computer Lab to spark the intellectual creativity of these young minds. The Innovation Lab features a SmartBoard, computers and a variety of activities to challenge and excite interest in STEM. The Computer Lab, powered by Jabil, boasts new computers, a printer and the necessary supplies to do school projects.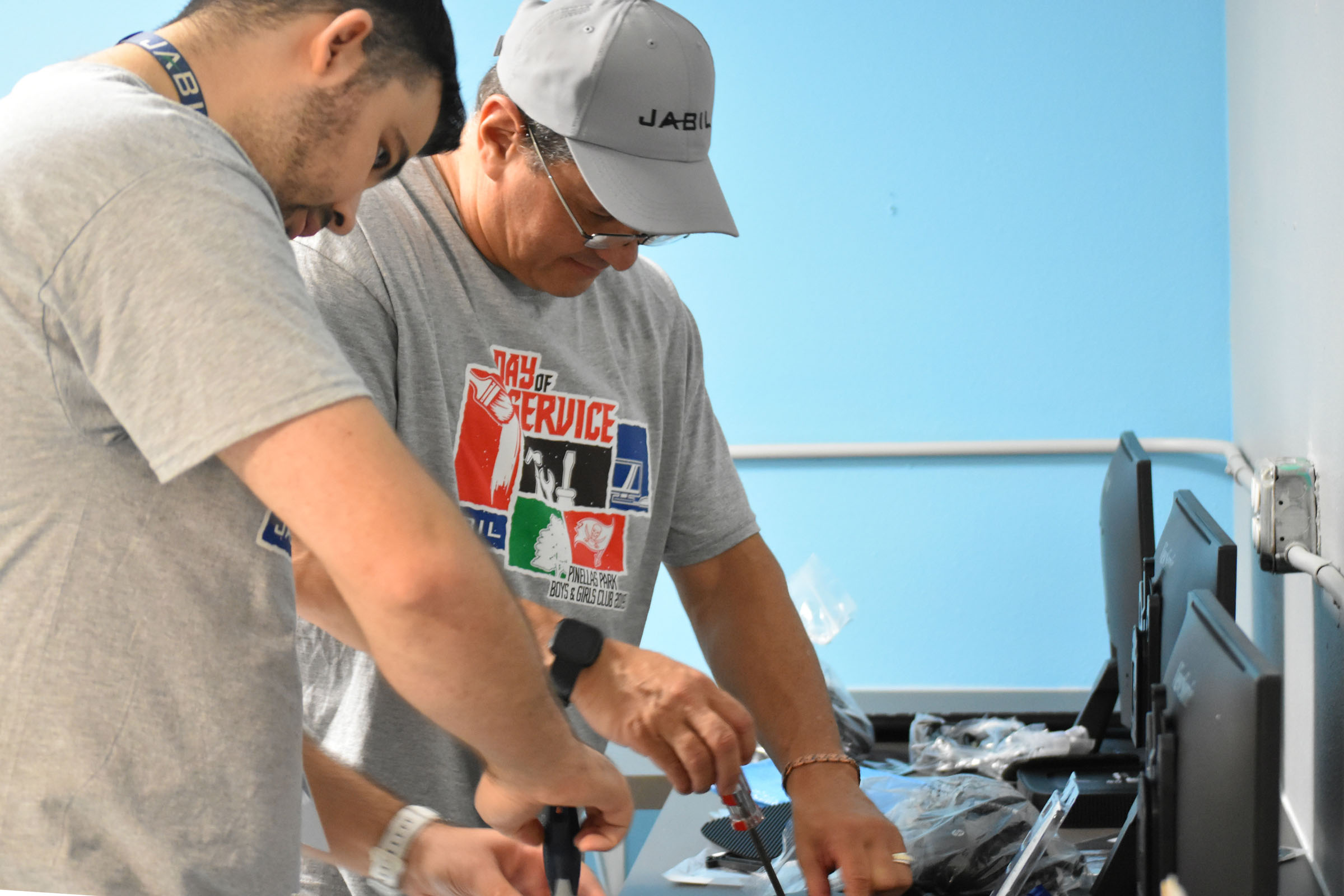 Additionally, the Day of Service connected employees from both Jabil and the Buccaneers as they built a new playground, painted the gymnasium, refreshed outdoor picnic tables, updated a teen space and learning center. The collaboration and teamwork demonstrated a joint desire to do great things for those in need.
"It was great to see employees from both Jabil and the Tampa Bay Buccaneers build camaraderie with one another while helping update a vital community resource for over a hundred students," said Beth Walters, Jabil's Senior Vice President of Culture, Community & Employee Engagement. "The positive energy and collective goodwill among the volunteers set the foundation for the Boys & Girls Club of Pinellas Park to provide a fun and educational environment for many years to come."
When the children had an opportunity to see the renovated spaces for the first time, joy and excitement was abound as they eagerly discovered each room. Jabil volunteer Nilsa Sanchez describes the scene: "I was in the main room watching the kids' reactions to the makeover, toys and technology – it was priceless to see their smiles light up with each new discovery. It's a day I won't soon forget."
The Day of Service provides employees an opportunity to give back, an important part of Jabil's serving others culture. Kristine Oureilidis, Jabil's Deputy General Counsel & Vice President, praised volunteers for generously giving their time to make a difference in our community. "You never know the profound effect you had on a child's life from our efforts today, but the child will feel your impact."
View the before and after photos below to see the remarkable transformation. It was an incredible day, one which will make a positive impact in the lives of so many for years to come.


The Boys & Girls Club of Pinellas Park's new Innovation Lab, powered by Jabil.


The Boys & Girls Club of Pinellas Park's new Computer Lab, powered by Jabil.
Jabil Cares, our community outreach and volunteerism platform, supports localized efforts around specific causes related to Education, Empowerment and the Environment.