Creating Smiles in Guangzhou, China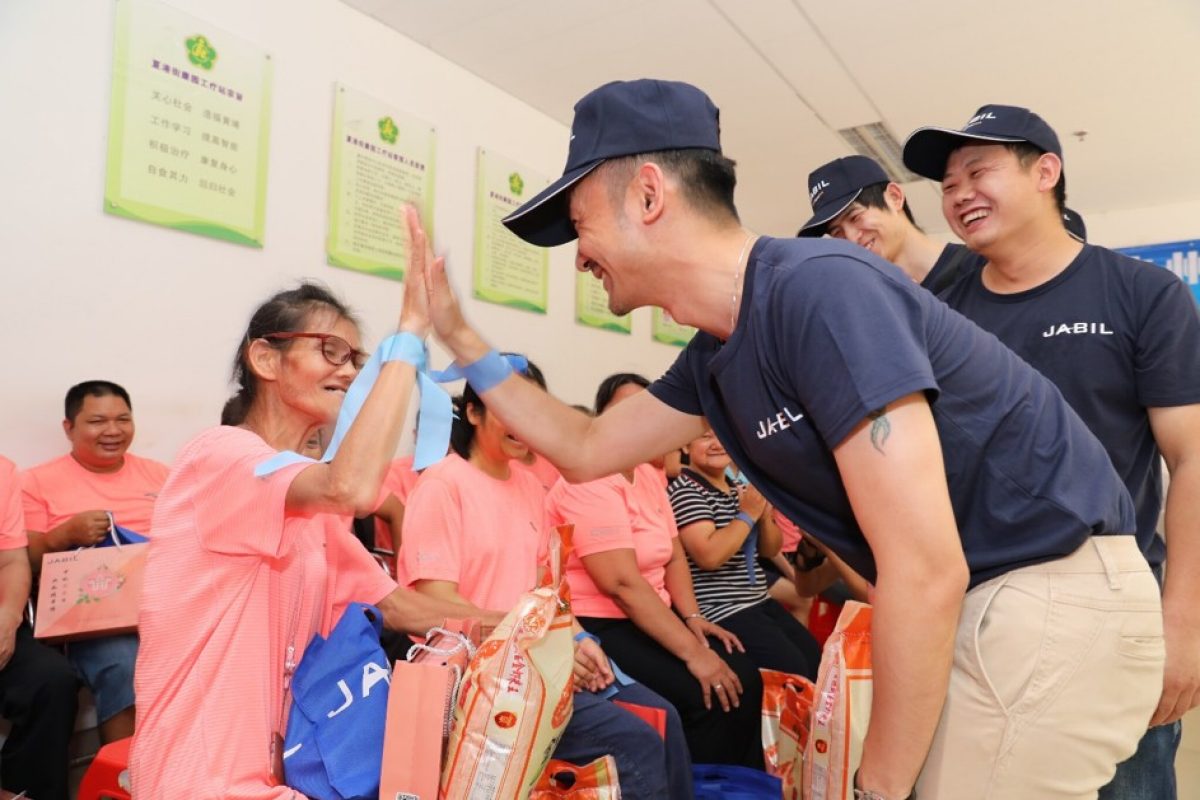 40 Jabil employees spent a day volunteering at the Huangpu Xiagang Work Therapy Station in Guangzhou, China. The center provides day care, rehabilitation exercises, and employment services to individuals with physical or mental disabilities. To help members celebrate the Mid-Autumn Festival, an annual holiday in China, Jabil volunteers brought rice and mooncakes (traditional pastries eaten during the Festival), participated in performances and organized games with gifts.
Jabil Cares, our community outreach and volunteerism platform, supports localized efforts around specific causes related to Education, Empowerment, and the Environment.