Elevating Individuals with Down Syndrome Outreach
Have you ever heard the saying, "what makes us different, makes us great"?
That's Jabil Cares' empowerment focus area defined because we believe those who are differently abled have so much to offer companies, communities and the world.
Our sites around the world have relationships with local organizations to elevate the learning and development of individuals with Down syndrome, providing them opportunities to learn life skills, receive necessary therapies and build camaraderie with one another. The community outreach being done by Jabil Cares volunteers is inspirational and demonstrates our commitment to empowering others.
Take for example the impact Jabil Guadalajara made at La Casa Down de Guadalajara. In addition to providing funding assistance, Jabil volunteers helped transform the organization's cafeteria by aiding in the installation of flooring, cabinets, equipment, designing uniforms and organizing the grand opening event.
"It is very emotional to be able to support the children of this association; I am moved to observe the passion of the children in this project," said Haram Mendoza, training manager at Jabil Guadalajara. "They are eager to share their smiles with the world."
The skills developed in the cafeteria are life changing because it will help them apply to other positions in restaurants and cafes in the city. La Casa Down Representative Midori Kishi said it best, "Thanks for making their dreams possible to work in the cafeteria to master pastry skills and improve their customer service skills."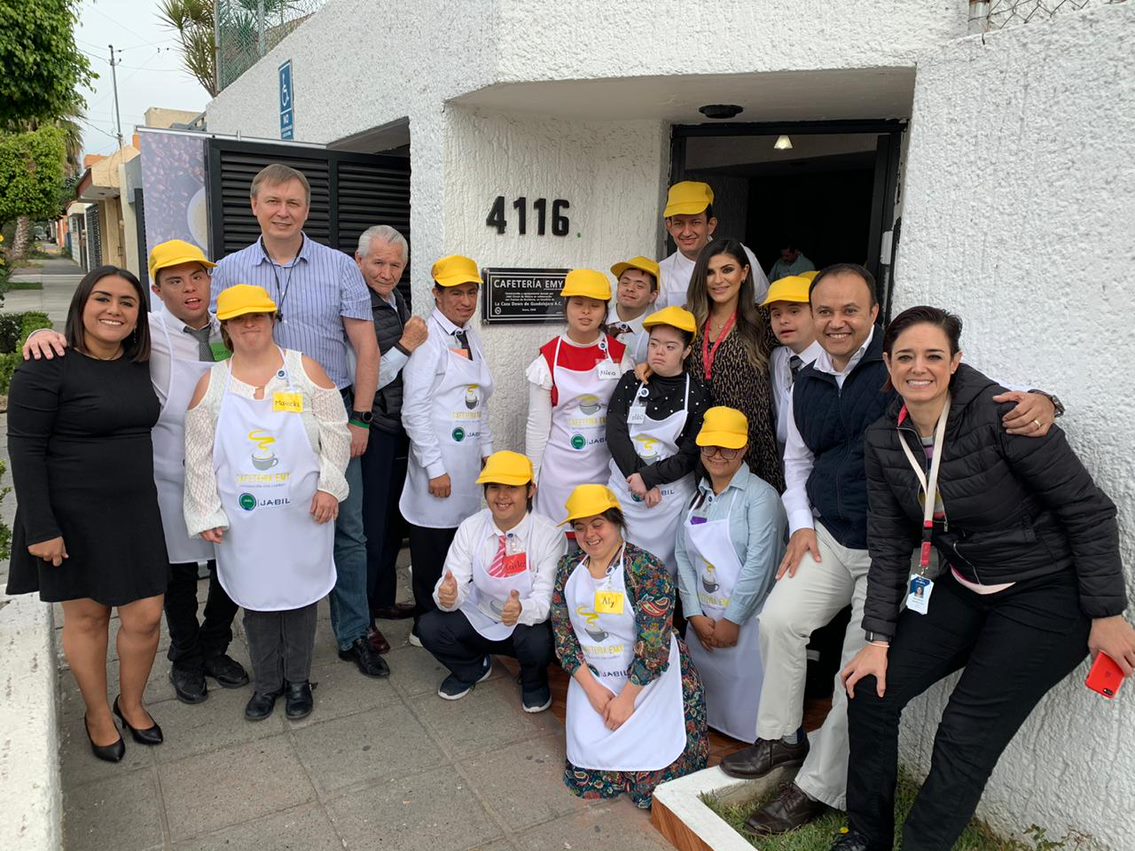 In Chihuahua, they're taking a different approach by providing financial support to the Down Institute to help provide physical therapy to individuals with Down syndrome. The services funded by Jabil help with their 'movement skills' which are oftentimes delayed.
"We're proud of work with an organization that provides assistance to those with Down syndrome," said Victor Sigala, who leads the community partnership for Jabil Chihuahua. "In the future, we hope to provide specialized training for some employees to volunteer their time and help teach them life skills."
It's amazing the difference Jabil can make in our local communities by being strategic with our outreach because it allows us to see the difference we can make in the lives of others.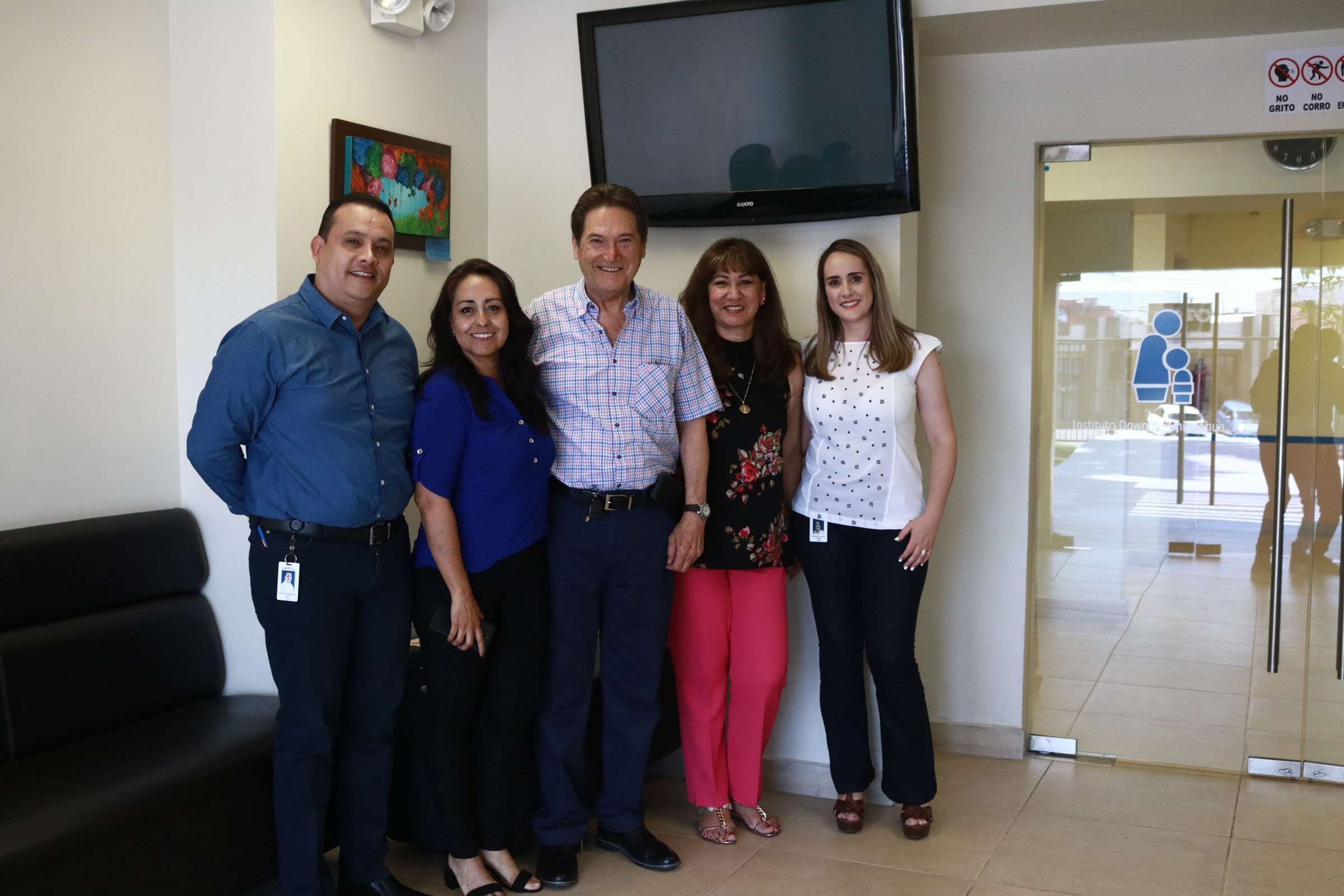 In St. Petersburg, Jabil has helped Gigi's Playhouse of Tampa which provides services to individuals with Down syndrome at no cost to the families and has a robust volunteer program that allows professionals to teach math, reading and life skills, such as cooking.
Jabil's support has allowed the purchase of an interactive learning development game system that is customizable to each individual person and tracks their progress in learning movements and math or playing sports with other friends at the Playhouse. We've also helped fund a music therapy program that's seen tremendous results in building social skills among attendees.
"We're excited to have Jabil's support to keep our programs vibrant, educational and purposeful," said Nicki Rawlings, outreach team lead at Gigi's Playhouse Tampa. "We're changing the way the world views Down syndrome and sending a global message of acceptance of all individuals."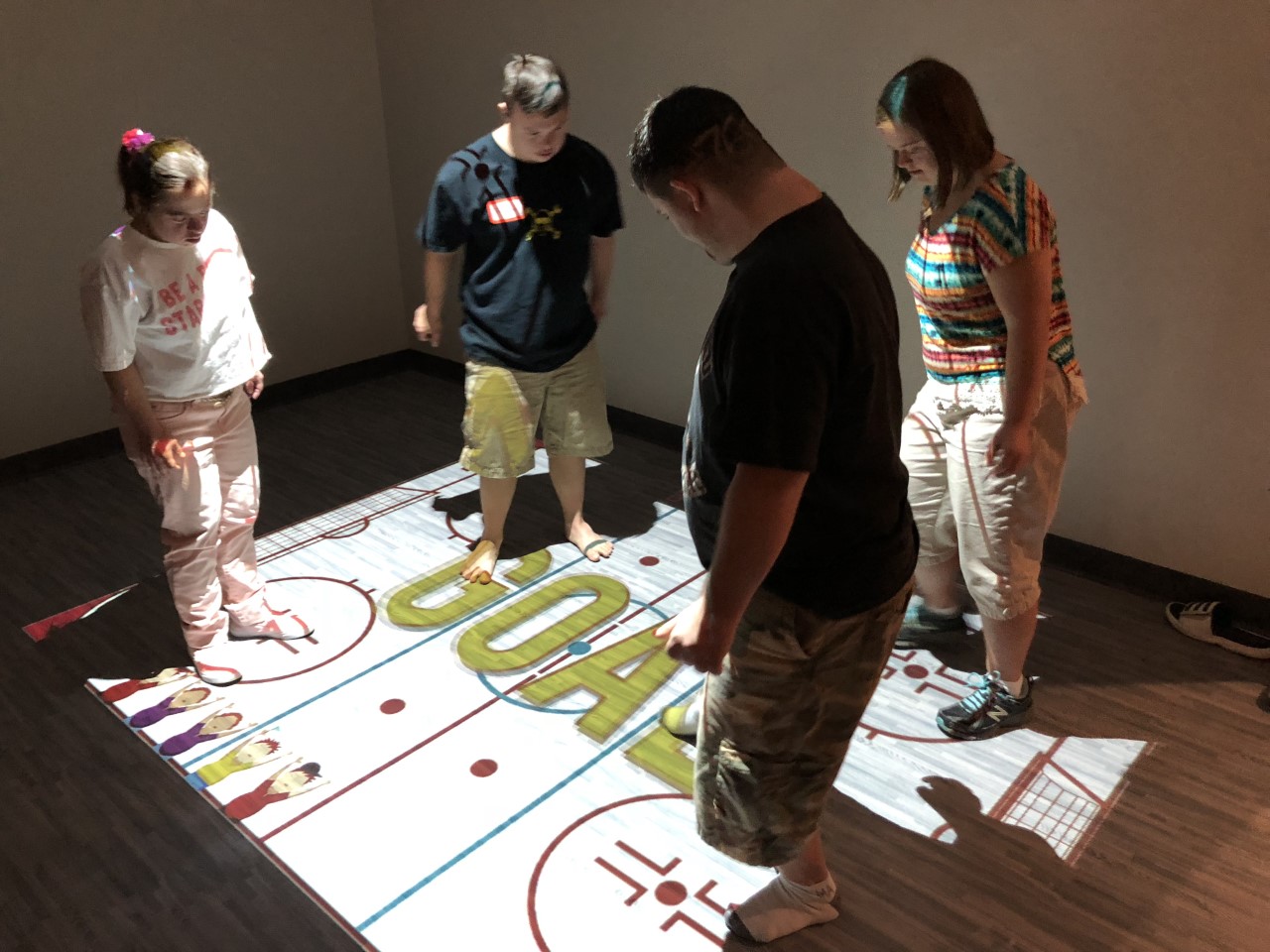 Jabil Cares, our community outreach and volunteerism platform, supports localized efforts around specific causes related to Education, Empowerment and the Environment.