Employees Support ALS Awareness at Festival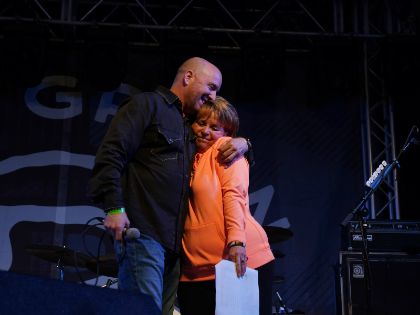 Employees in Texas supported a local music and cuisine festival to help raise both awareness and net proceeds of $220,000 for a disease that affects nearly 30,000 people in the United States (Johns Hopkins, 2018). In alignment with Jabil Cares' Empowerment focus area and Jabil's continuous commitment to helping those in need, the Capital Equipment group participated in an event to benefit people with Amyotrophic Lateral Sclerosis (ALS), a neurological disease impacting nerve cells that control voluntary muscle movement.
Hunter Lankford, senior director of sales for Capital Equipment, is the co-president of the Busby Foundation, a nonprofit organization that empowers patients and their families by providing resources to meet the overwhelming needs and lifestyle changes that come with the disease. Bo Busby, who the foundation was named after, passed way in 2006 from ALS, and his family and friends, including Lankford, came together to create an impactful way to remember him. Each year, the organization holds a crawfish – a local cuisine – and music festival to fundraise and help provide monetary assistance to patients.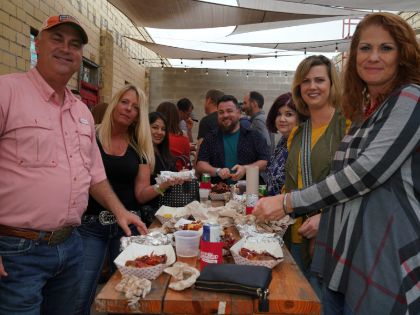 While Lankford has been involved with this event and nonprofit for 11 years, Jabil executives and employees joined the cause the last couple of years and, this year, were joined by local customers of Jabil, who also recognize the importance of empowering those with ALS.
"At the core of the Busby Foundation, what we do is help provide a sense of dignity and love to those suffering from this tragic disease," said Lankford. "The concert, which is paired with The Lonestar Crawfish Festival, is a positive, fun way to rally support."
Jabil Cares, our community outreach and volunteerism platform, supports localized efforts around specific causes related to Education, Empowerment, and the Environment.