Sites Educate, Empower and Save the Environment
With sites throughout the region demonstrating support for the program, Jabil Cares is making a positive impact on many communities across Europe. Employees at our Germany, Hungary, Poland and Spain sites have not only donated necessities and educational resources but also have given their time to help others and the environment.
Education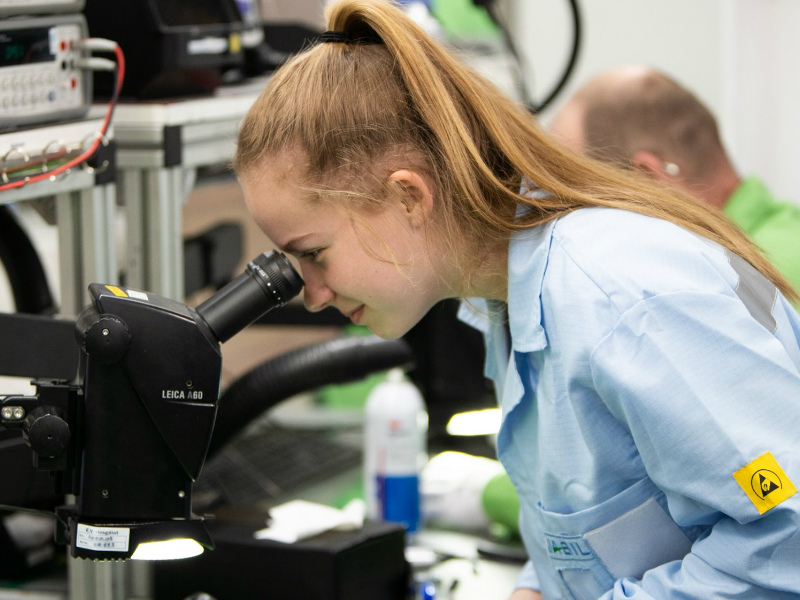 Focused on educating the future generations on manufacturing, sites in Europe have a tradition of organizing events for recognized days like Manufacturing Day and Girls Day. Having participated for numerous years in Girls Day, Jabil Tiszaújváros welcomed 45 primary and secondary school-aged girls this year to the site for a tour, the chance to meet female engineers and organizing interactive activities to demonstrate the fun of manufacturing.
Similarly, our Knittlingen site organized events for Girls Day where they invited the young students to visit and learn about the tool shop. They had the chance to create their own "Nine Men's Morris," a strategy board game made from aluminum, which they got to take home at the end of the day.
Continuing this type of community work, Jabil's Knittlingen employees also celebrated Manufacturing Day by inviting students from a local technical school in the German city to share insight with and inspire them to pursue a career in the field. The site also donated funds that will bring in engineering tools to the school for the students to build their skills.
Empowerment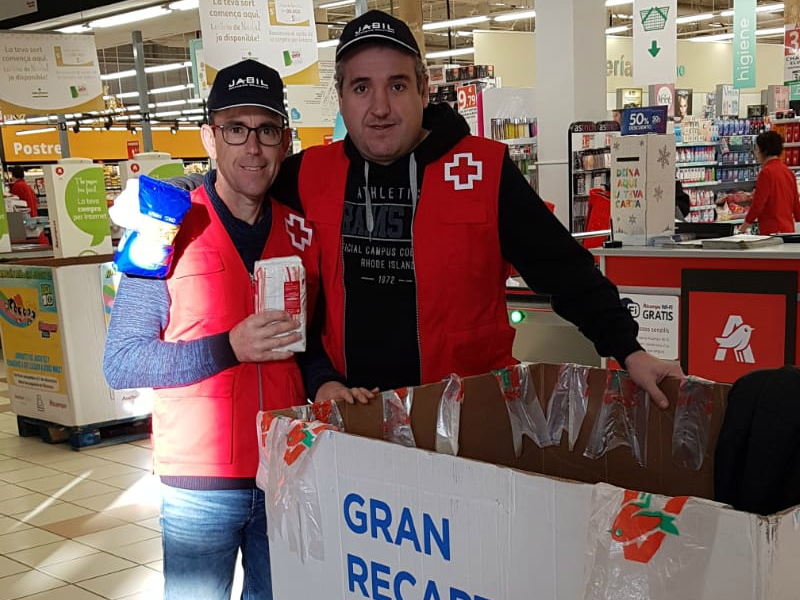 Empowering those in the community can be done in a variety of ways, which sometimes comes in the form of supplying necessities. At Jabil's Packaging site in Tortosa, Spain, employees are providing help to the poor by regularly donating to a local food bank. The site also organizes blood donation drives, which is becoming a popular outreach activity for employees across Jabil sites.
"We started organizing the blood drives two years ago, and there are great expectations from our employees that we will continue to do this activity," said Pamela Ciubotariu, human resources leadership and organizational development project manager at Tortosa. "And we will!"
The Environment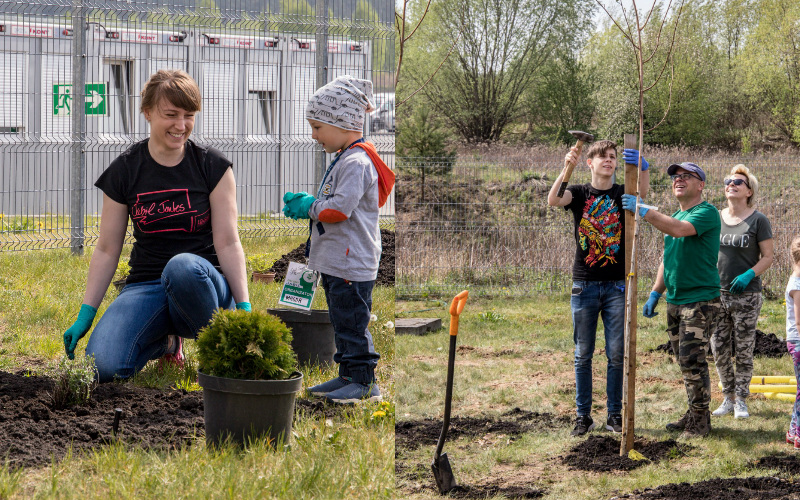 The last but certainly not least Jabil Cares focus area is an important one to our sites, with many doing what they can to reduce their carbon footprint and replenish natural resources. One such example comes from Jabil Kwidzyn where employees spent a Saturday planting trees around the facility. Making it a family event, employees brought their children to help them with the green task in an effort to inspire the next generation to care for and protect our planet.