Fighting Cancer One Head at a Time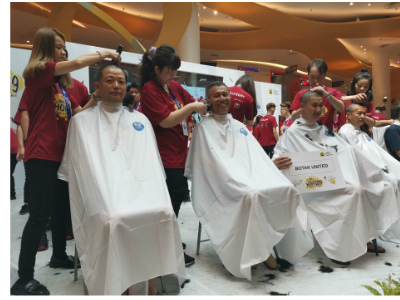 Employees from Jabil Singapore recently shaved their heads in support of the Hair for Hope event organized by the Children's Cancer Foundation (CCF), a social service agency with a mission to improve the quality of life of children with cancer and their families.
Hair for Hope is a signature public outreach event by the CCF and is the only head-shaving initiative in Singapore. It aims to raise funds for and awareness of childhood cancer.
Kee Wee Ng, vice president of supply chain, Enterprise & Infrastructure Division, and lead coordinator for the initiative at Jabil Singapore, said:
"Every two minutes, a child somewhere in the world is diagnosed with cancer. Our hope is to generate meaningful conversations to promote understanding and awareness of what it means to be a child with cancer. It's hard to look different, especially if it's not a choice."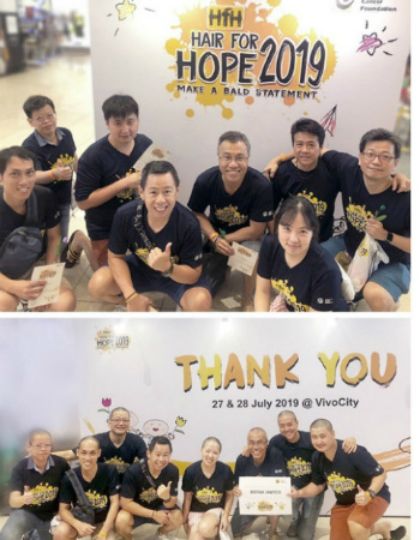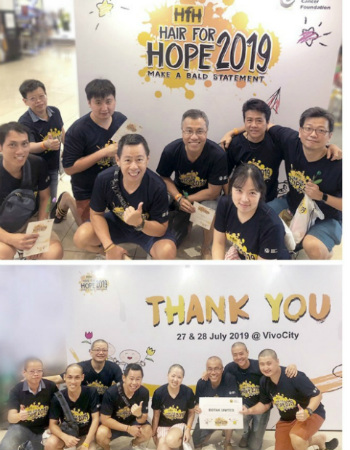 According to the Singapore Childhood Cancer Registry, more than 150 children were diagnosed with cancer between 2014 and 2018 each year.
As an active supporter of the cause for more than five years, Kee Wee banded together like-minded employees, including as LaiSoon Teo, Gary KH Lee, Rodney Tan, Alex Teh and Spring Han all from Jabil Singapore. Coming in as team Botak United (botak means "bald" in Malay), the team has raised nearly $30,000 to date for the initiative.
While cancer itself doesn't typically cause hair loss, chemotherapy does. Unfortunately, a child who has cancer will also undergo many feelings such as fear, pain and even anger but lack the experience in dealing with such feelings.
Spring said, "Hair loss is such a stigma. I'm only reminded of my bald head when I look into the mirror, but the amount of stares and glances I get from society makes me feel self-conscious all the time. I want these children to know that they are not alone."
More information about Hair for Hope may be found at: https://www.hairforhope.org.sg/
Jabil Cares, our community outreach and volunteerism platform, supports localized efforts around specific causes related to Education, Empowerment and the Environment