Jabil Cares Unified in COVID-19 Fight
Jabil's culture of caring for one another in a time of need is best exemplified by the gratitude of our employees.
The COVID-19 pandemic has furthered our unwavering commitment to communities around the world - elevating our disaster relief support and providing new opportunities to give back. We are intersecting this moment with true Jabil pride.
The pandemic has highlighted the critical need for personal protection equipment (PPE), as frontline and hospital workers depend on these items to keep themselves safe why treating the most seriously ill. We have shifted production to design and manufacture needed supplies. Our community outreach efforts have followed a similar approach; adapt and make a positive difference in the lives of others.
It all started in March; when restrictions were lifted in Shanghai, employees came together to raise money for Jinyintan Hospital in Wuhan to help cover medical treatment costs for those affected by COVID-19. Their kind gesture inspired site to look for ways to give back in their local communities.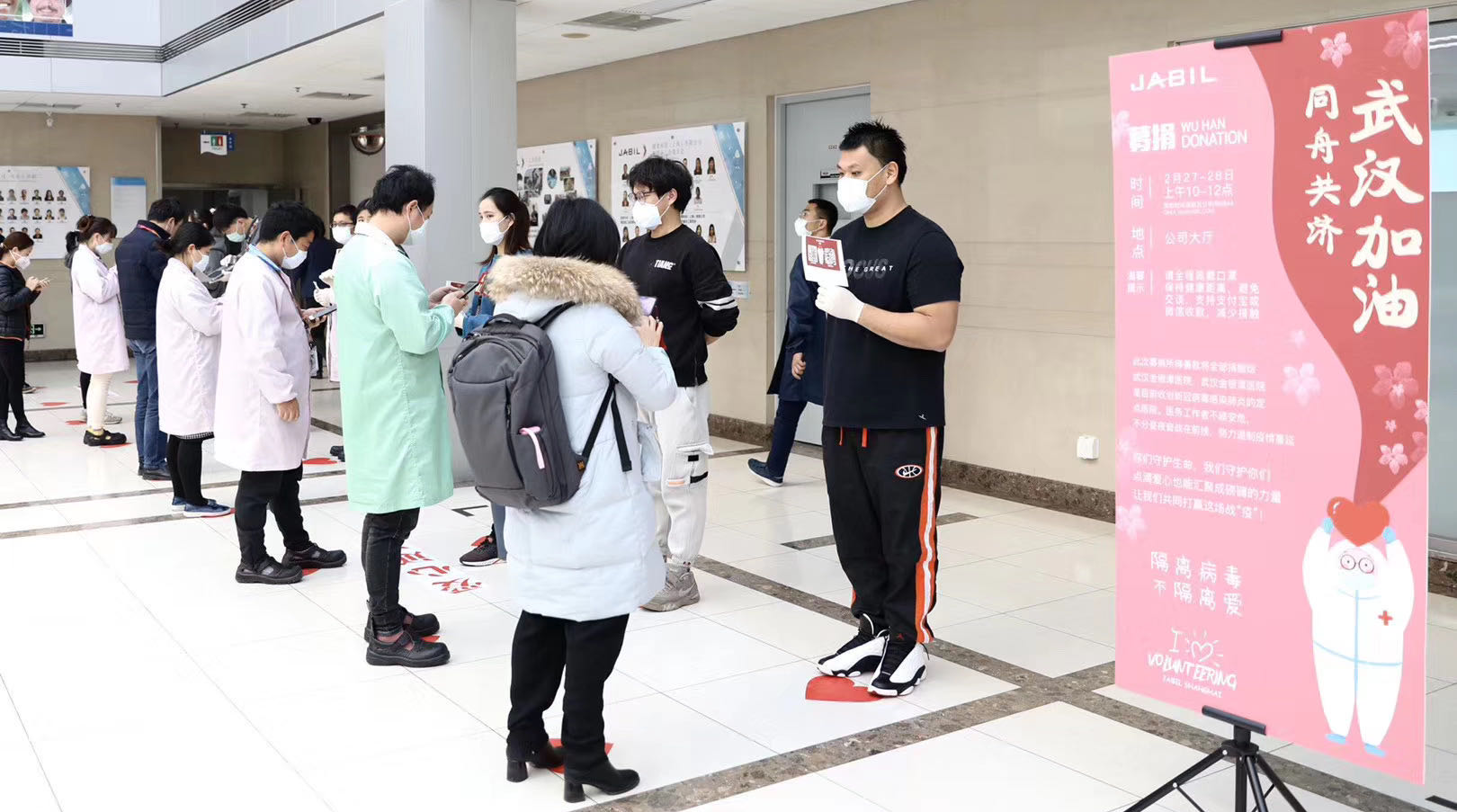 From there our sites in China began to donate masks (N95 and surgical), hand sanitizer and food to those supporting the pandemic. Our site in Tianjin visited MaShenQiao, an elderly home they've supported for years, and showed how outreach can be adapted to still support organizations.
"We want to make sure our most vulnerable population receives a little extra care right now," said Lesely Zhang, who helped deliver masks and install hand sanitizer machines at the facility. "We all can make a difference by extending a helping hand right now to those in need."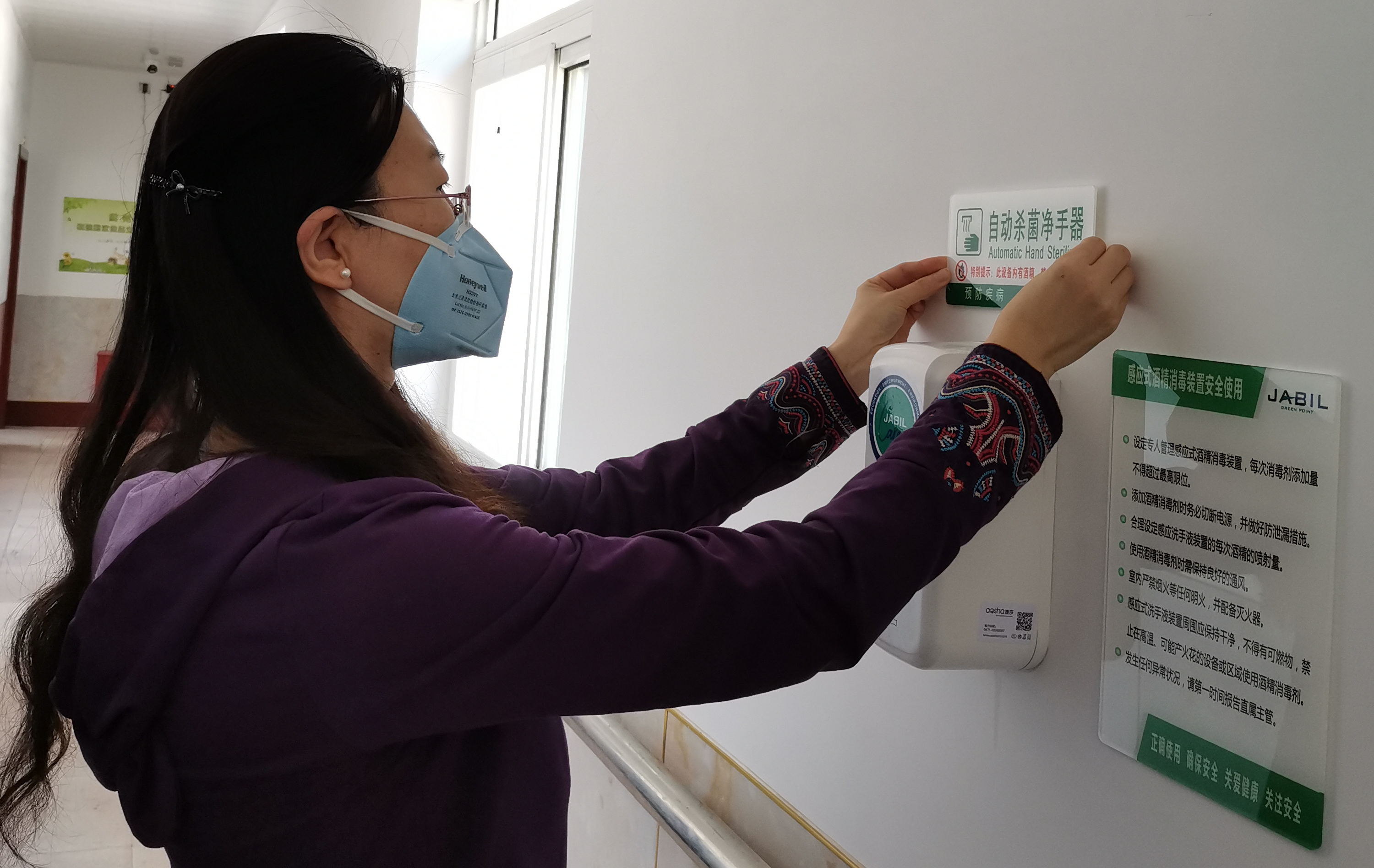 As communities in Europe began to open-up, they followed a similar path donating supplies and funds to humanitarian organizations and hospitals in Nagyigmánd, Tiszaújváros and Uzhgorod.
Ivan Mordovanec, a Jabil Cares volunteer in Uzhgorod, expressed gratitude knowing his site was making a significant impact. "It is important to help hospitals, essential services and vulnerable communities during this difficult time. I'm more than happy to be a part of Jabil and the difference this kind of contribution can make to the community."
In true fashion, our sites used their ingenuity and capabilities to resource supplies in critical need as well. Employees in Tortosa and Auburn Hills spearheaded efforts to use 3D printing capacity to print face shield headbands and respirator parts.
"Our employees jumped at the opportunity to help make a direct contribution to the COVID-19 fight," said Karin Alcorn, site operations manager at Auburn Hills. "Using technology and resources available to contribute to healthcare workers in the field brings a sense of togetherness during these difficult times."
The sense of helping one another was echoed at our Corporate Headquarters in St. Petersburg, Florida as the Jabil Cares team reached out to nonprofits, small businesses and essential services they've built relationships with over the years to provide them PPE to conduct business in a safe manner.
Volunteers helped distribute thousands of masks into the community: including food banks, domestic violence shelters, police and fire departments and a refuge for military heroes. Many of these organizations are seeing their resources stretched right now due to the demand for their services.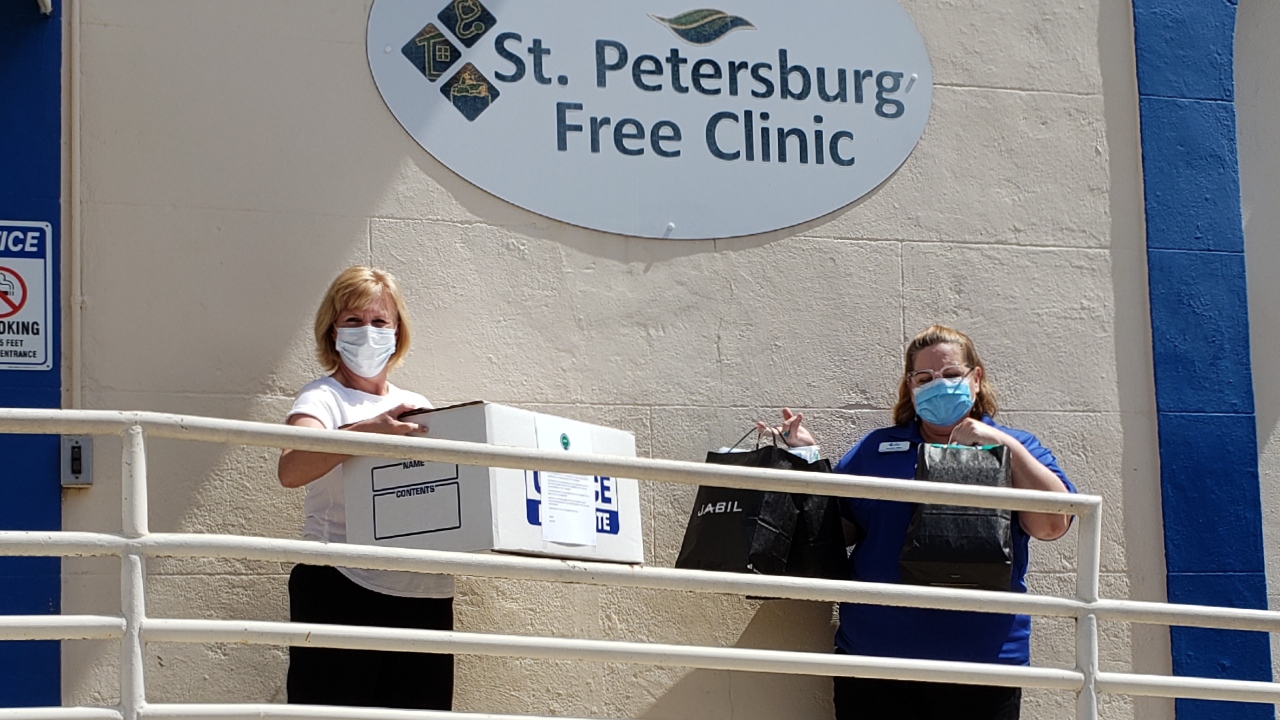 And in Latin America, our sites in Manaus and Baja continue to give back to the community in extraordinary ways. Baja donated an abundance of PPE to hospitals in need, while in Manaus they used funds awarded from Jabil's internal continuous improvement competition Deliver Best Practices, to donate over a thousand pounds of food to an elderly shelter and masks to a blood disease hospital.
"We are very happy to deliver supplies and collaborate with the city to support their efforts. We have a responsibility to the community, and we will continue to do so with pleasure," said Carlos Palou, operations director at the Baja facility.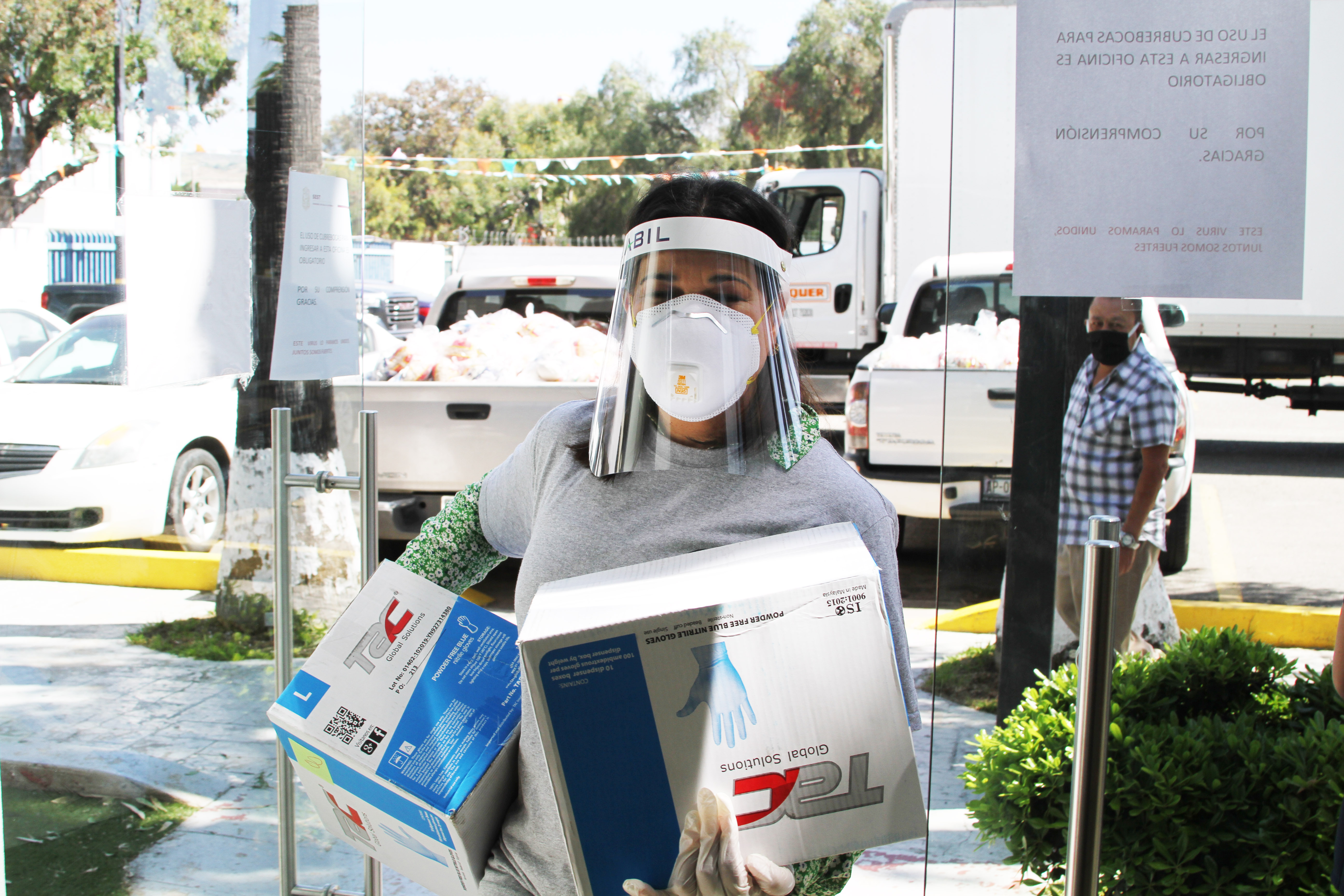 Jabil Cares, our community outreach and volunteer platform, supports localized efforts around specific causes related to Education, Empowerment and the Environment.