Jabil Chihuahua Gives the Gift of Technology to Local School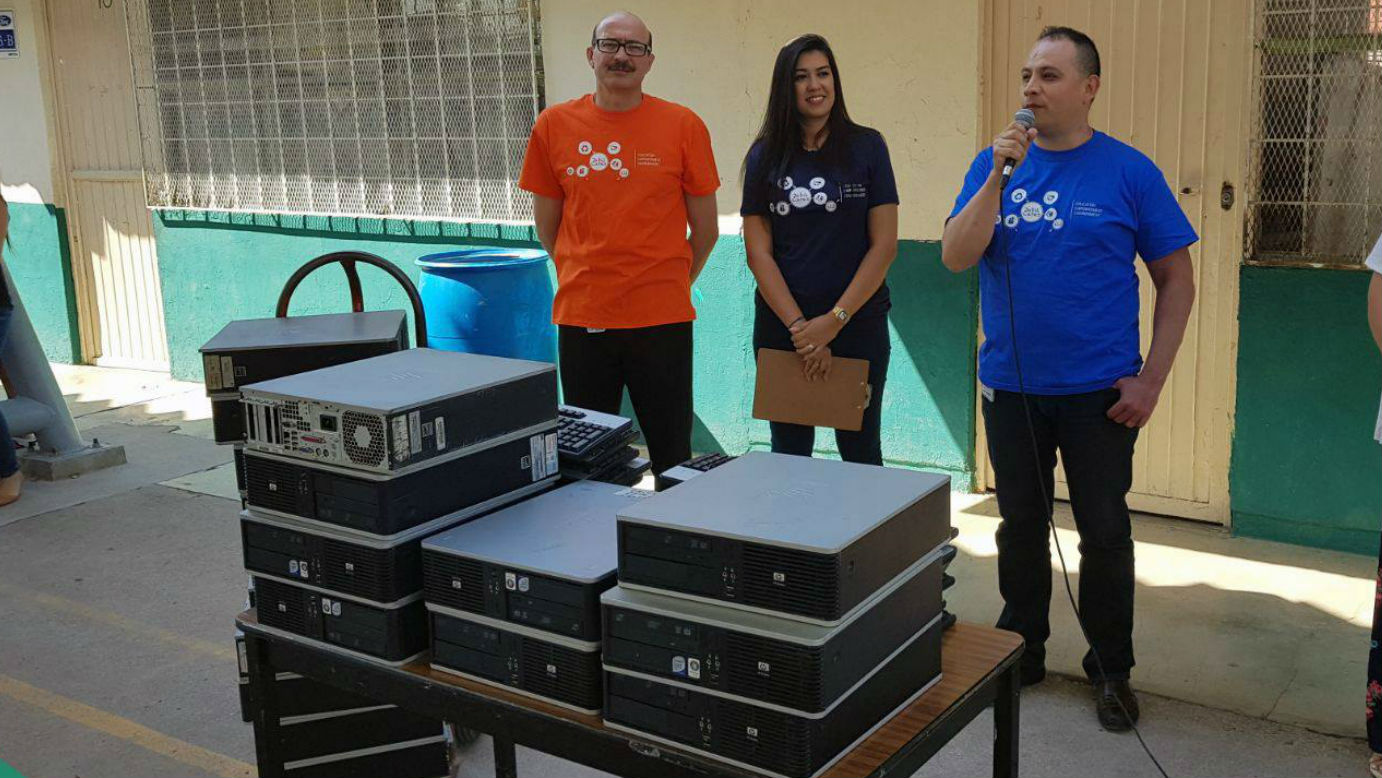 In mid-June, Jabil Chihuahua employees from Information Technology (IT), Human Resources (HR) and Communications delivered computers to FORD 127, a federally-operated elementary school in the center of the city. The employees were greeted by the children who were gathered outside on the recreational courts waiting for the arrival of the computers.
Seeing this as a great way to align their community service efforts with Jabil Cares' focus of Education, the site donated 20 computers to replace and update the computer lab. Given how important technology is in today's classroom, "We felt this was a great contribution to the educational development of the children at this school," said Sandra Loya, Communications Generalist.
However, this is not a one-time event the Chihuahua site is taking part in! "We are excited to share that Jabil Chihuahua is receiving updated computer systems within the next year, so we'll be donating another 600 computers," says Mario Chavira, IT Manager. After the IT department verifies that the computers are 'in good working condition,' the computers will be donated to 20 area local schools.
Jabil Cares, our community outreach and volunteerism platform, supports localized efforts around specific causes related to Education, Empowerment, and the Environment.