Jabil Employees Help Thousands Through Simple Donation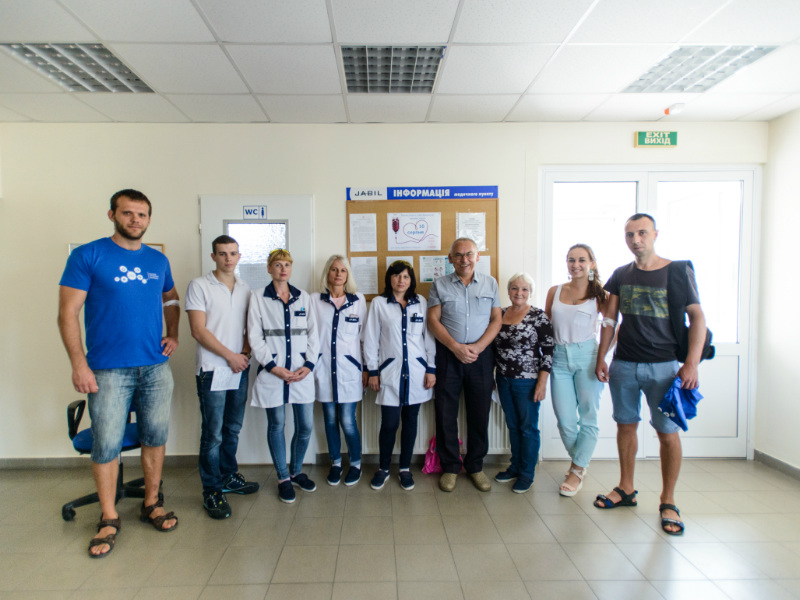 According to the World Health Organization, there were 112.5 million blood donations across the world this past year, and Jabil employees are doing their part to contribute to the important cause. Aligning with Jabil Cares' focus area of Education, sites around the world participated in blood donation events to bring awareness to the critical need.
Jabil sites partnered with local blood donation organizations; for example, Guadalajara had the State Sanitary Transfusion Center visit the site on a few occasions, giving employees a chance to donate before or after work. "Between just two donation events, our employees were able to help the lives of 176 people in the community," said Dr. Marco Alcala, Jabil Guadalajara's on-site physician.
In Europe, many sites have worked with state organizations, including Tiszaújváros and Uzhgorod, both of which have worked with their local Red Cross on a quarterly basis for more than five years. "Over the years, through the generosity of our employees, we have helped save about 5,000 lives!" said Regina Foldi, project manager at Tiszaújváros. "It's a remarkable feeling." Jabil Uzhgorod shares that same sense of pride – helping empower the lives of more than 1,000 people in the Ukraine community every year with the quarterly blood drives held.
A single donation from one employee can save three lives, and in some areas of the world, there is a much greater need for donors. Blood donation levels tend to be lower in Hungary than other parts of Europe because of lack of interest or awareness of the need, but employees at Jabil Nagyigmánd understand the importance of donating and have done their part to help. At their last event, 40 first-time and regular donors came out to the on-site event organized by the Hungarian Red Cross and the Hungarian National Blood Transfusion Service. "It was amazing to see employees from every functional area commit to this important matter and because of their passion, 120 community members were helped in a time of great need ," said Gabor Vendegh, operations manager at the site.
Whether it's a small event or one that involves 235 employees donating blood like at Nypro Shanghai's recent donation, each individual employees' commitment to saving the lives of others is inspiring.
Jabil Cares, our community outreach and volunteerism platform, supports localized efforts around specific causes related to Education, Empowerment, and the Environment.