Jabil Spark Students' STEM Curiosity at Engineering Expo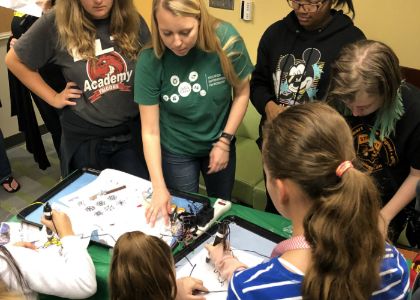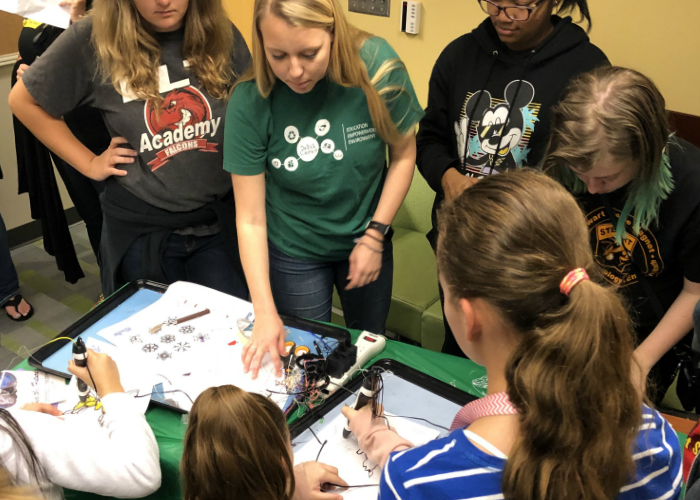 Jabil value design engineers had an opportunity to connect with future engineers and scientists at an Engineering Expo designed to excite the curiosity of the next generation.
The Expo's theme this year was finding ways to reverse sea damage and use the water as a clean, sustainable source. The student attendees saw firsthand how engineering and innovation was helping potentially mitigate one of the most pertinent issues impacting the global community.
Jabil showcased an upcoming robotics project designed to help remove invasive species from ocean habitats, a process that helps remove toxic algae blooms due to farm run-off and interactive 3D printing pens where students could design anything that sparked their imagination.
David Marasco, senior design engineering manager, along with his team helped lead Jabil's involvement in this year's engineering expo. "It was great to learn more about what topics interest them and show innovations that were made or mastered by Jabil engineering," said Marasco.
Jorden Irby, an electrical engineering student at the University of South Florida and director of corporate exhibitors & relations at this year's Engineering Expo said having companies from the community like Jabil participate demonstrates the real-life implications of engineering to the students.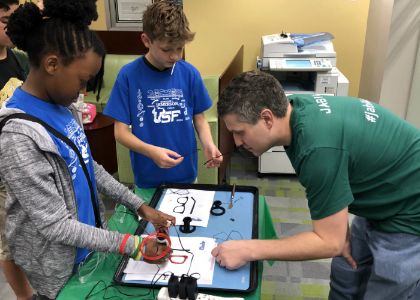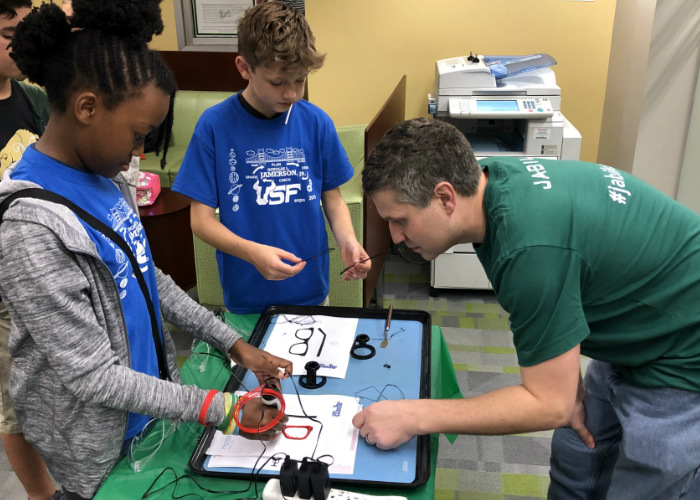 "It's important to present engineering in a way that's cool, but also showing the value of diversity of thought, problem solving abilities and successful innovations," said Irby.
The Engineering Expo took place on the campus of the University of South Florida in Tampa, Florida. The two-day event attracted thousands of elementary, middle and high school students, many of which are involved in STEM-related clubs or after school activities.
Jabil Cares, our community outreach and volunteerism platform, supports localized efforts around specific causes related to Education, Empowerment and the Environment.