Jabil Goes Pink in October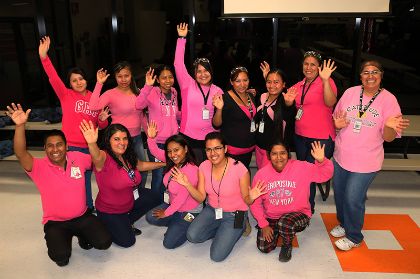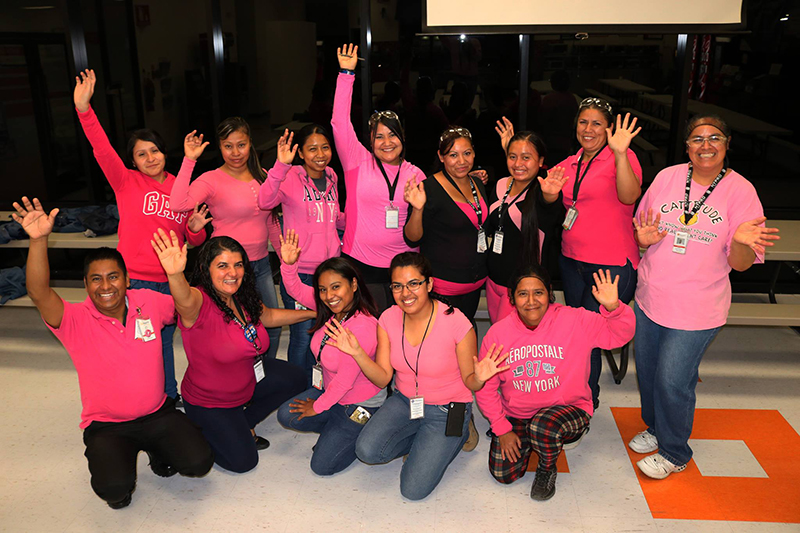 Aligned with Jabil's commitment to help employees live a healthy lifestyle, sites around the world have dedicated the month of October to creating awareness around breast cancer. As the World Health Organization has found, breast cancer is the most common cancer in women around the world, and with no known cure, early detection is key when it comes to combating it (WHO, 2016). Through Jabil Care's Education focus area, sites in the Americas, Asia and Europe showed their support of bringing awareness to this health crisis.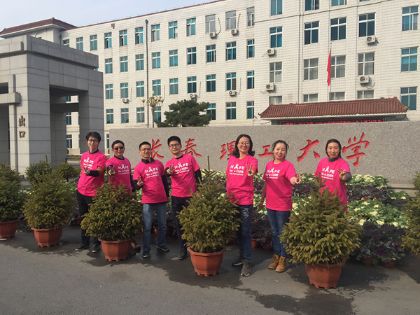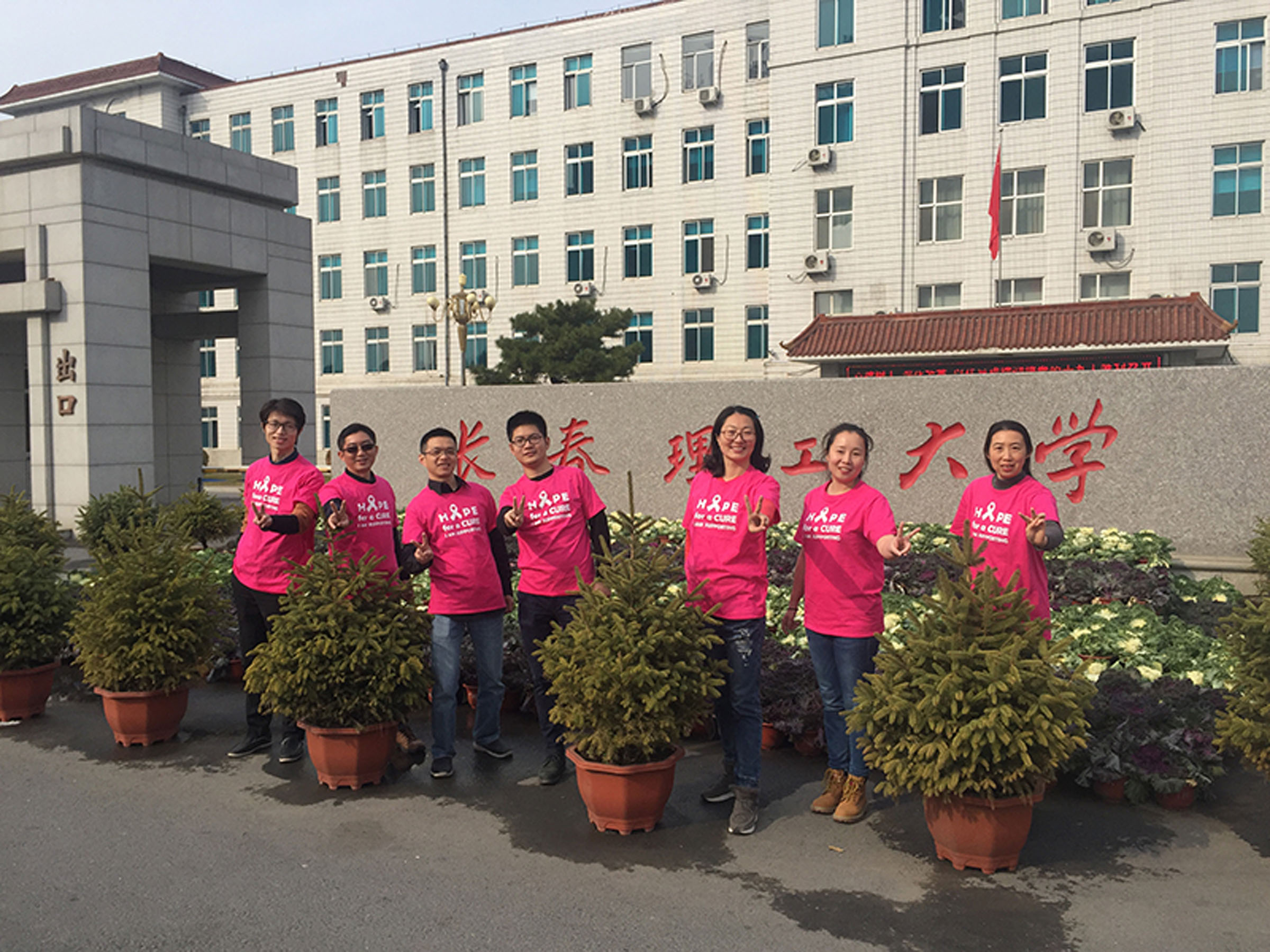 Jabil Baja kicked off its month of activities with a promotional video where Francisca Chávez, an Assembler, shared her story of survival and highlighted the importance of regular exams. Throughout October, the site gave out ribbons for employees to wear to create solidarity and demonstrate their support of breast cancer initiatives. There was also the availability of free mammography testing onsite for female employees, proving how serious Jabil is about detection efforts.
At Nypro Shanghai also held numerous events during the month, including an awareness class to help employees better understand breast cancer, proper detection methods and the importance of living a healthy lifestyle. Besides the educational focus, the site also set out to inspire others to be more aware. "The site really came together to show their support for this important health topic," said Alex Zhang, Operations Manager. "Employees wore pink in and out of the facility to create moral support in the community while also inspiring others at work to do the same." Jabil employees could be spotted all over Shanghai wearing pink for breast cancer!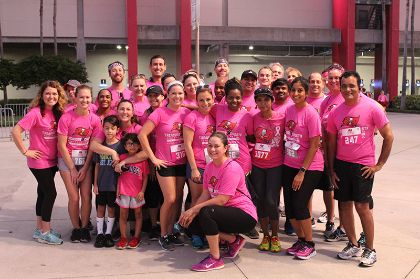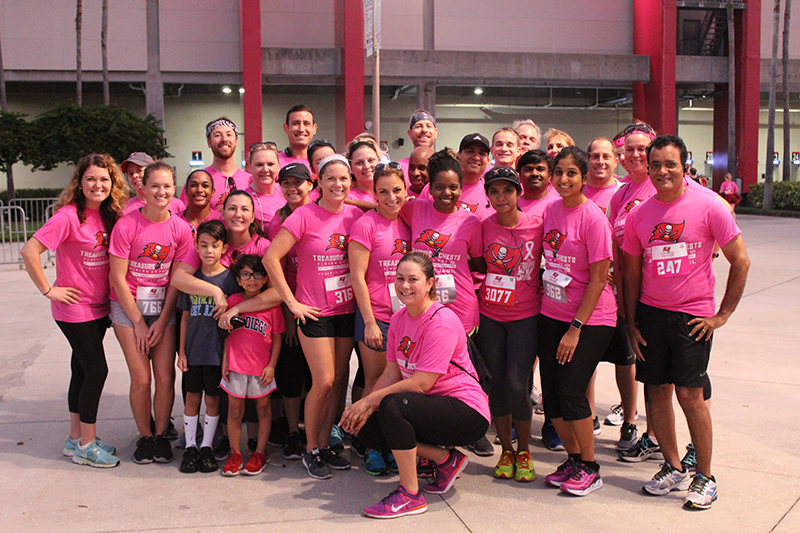 In St. Petersburg, 52 employees participated in the 5th Annual Tampa Bay Buccaneers' "Treasure Chests Finish at the 50 Powered by Jabil" race. This was the first year Jabil sponsored this event, which raised $40,000 in support of breast cancer research and patient services in the community.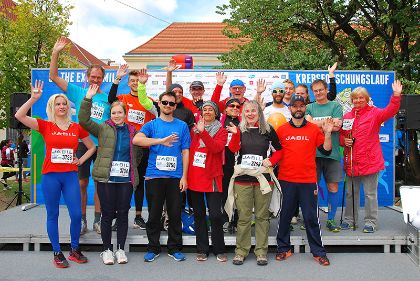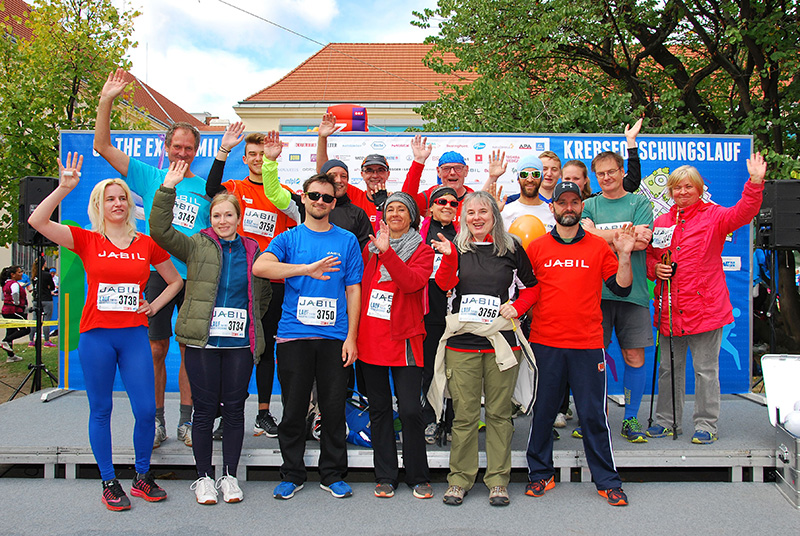 Other sites have made traditions out of their breast cancer awareness events, such as Jabil Vienna which participated in its third Cancer Awareness Run. The race supports medical research at the Medical University of Vienna through fundraising efforts, and the facility donated money for every mile ran by employees. With 27 employees participating and running a collective 225 miles, the grand total donated was nearly $3,000.
Every region has shown its support around this crucial health topic, and Jabil continues to support, educate and empower employees affected by breast cancer.
Jabil Cares, our community outreach and volunteerism platform, supports localized efforts around specific causes related to Education, Empowerment, and the Environment.