Jabil Supports Le Bonheur Children's Hospital Pumpkin Run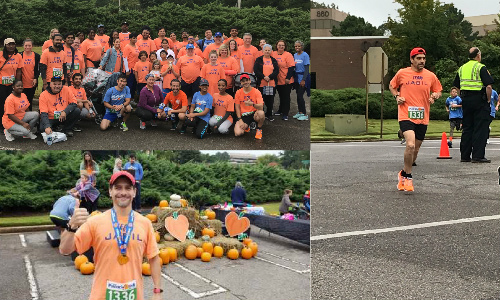 For the last decade, Jabil Memphis has supported Le Bonheur Children's Hospital's Pumpkin Run an annual race that bring awareness to childhood illnesses and the positive impact the hospital is having on youth impacted by those. With 100 runners on Team Jabil this year, Tiffany Eskridge, the site's production manager, who is passionate about this event, shares why this race is so meaningful to employees: "Everyone knows a child that has gone to the hospital, whether it's a simple visit or a life-saving surgery, so it's an important, humbling cause," she said. Employees will continue this tradition next year, demonstrating their commitment to the children of Memphis and to Jabil Cares' focus on Education.
Jabil Cares, our community outreach and volunteerism platform, supports localized efforts around specific causes related to Education, Empowerment, and the Environment.