Jabil Pune Joins National 'Clean India' Movement
When India's Prime Minister Narendra Modi announced the launch of Swachhta hi seva, a nationwide campaign aimed to clean up the streets of India, it inspired millions to do what's right to better their country.
Jabil Pune's employee-driven social responsibility group, Make A Difference, thought it would be a great opportunity to promote everyday actions we can take as global citizens to reduce our impact on the environment. The two-part initiative focused on hosting a community cleanup and reducing single-use plastic bags.
Over 100 Jabil volunteers headed out to the streets adjacent to the Pune facility to remove large amounts of trash and other debris. In total, 2.8 tons of garbage was removed, and trash bins installed along the road to encourage people to dispose of waste properly.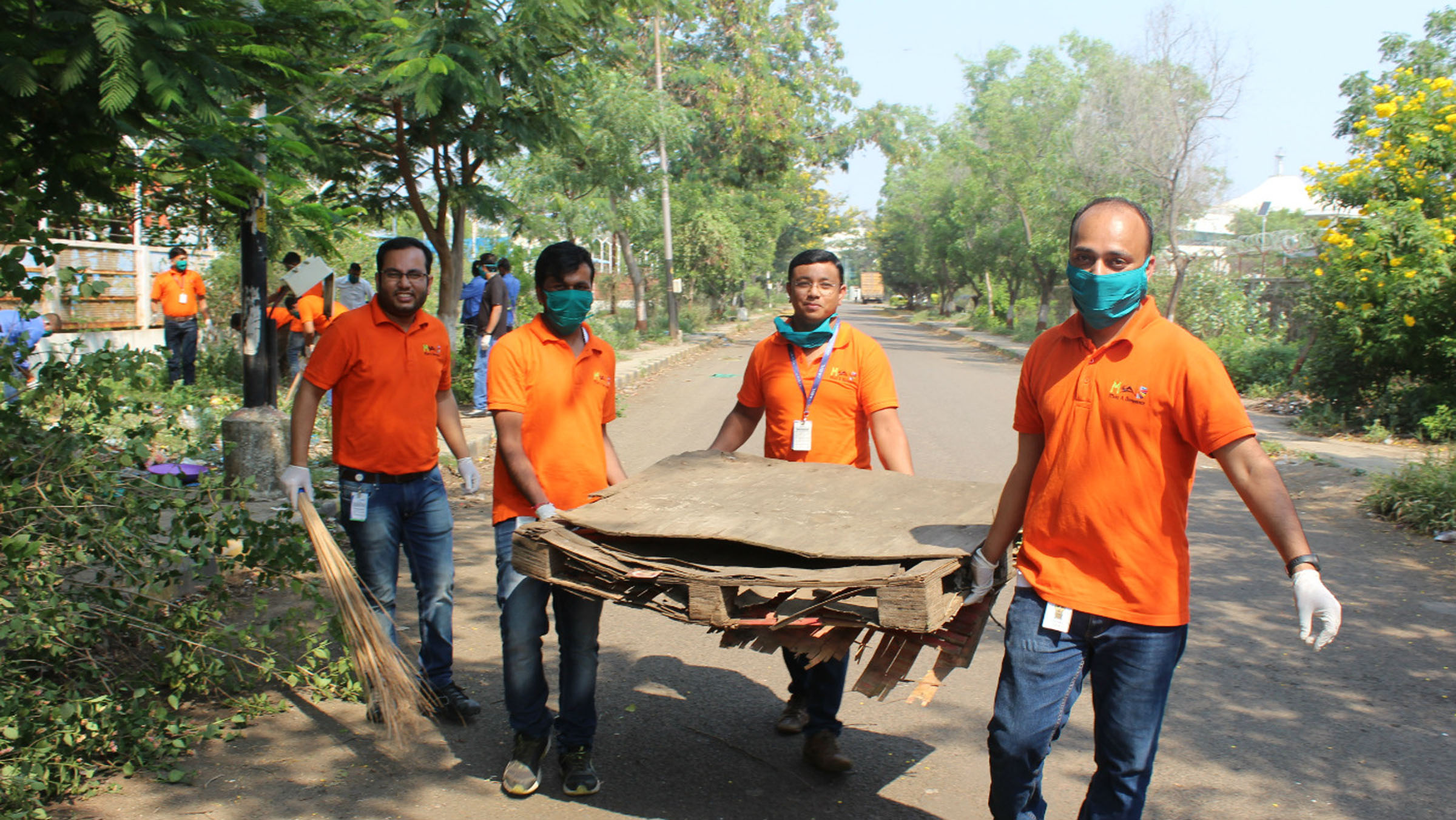 "This effort helped improve the sanitation and potential hygiene issues caused by trash not removed properly," said Priyanka Morajkar, human resources representative at Jabil Pune. "It was nice to have Jabil involved in the largest cleanliness drive in India – giving back to the community and country."
One way Jabil Pune increased awareness around the environment and sustainability is through the reduction of single-use plastic bags. The site distributed thousands of cloth bags to employees and encouraged them to be 'agents of change' – inspiring those in their local villages to adapt a similar approach.
"It's time for the world to come together to combat one of the great environmental challenges of our time," said Apurva Shah, a buyer at Jabil Pune. "It's everyone's responsibility to protect the beauty of nature."
The efforts of Jabil Pune demonstrate the positive impact our employees can make in their local community. "It should be everyone's dream to keep the Earth clean and green," said Jyoti Jadhav, procurement coordinator at Jabil Pune. "I'm proud Jabil provides opportunities to make a difference."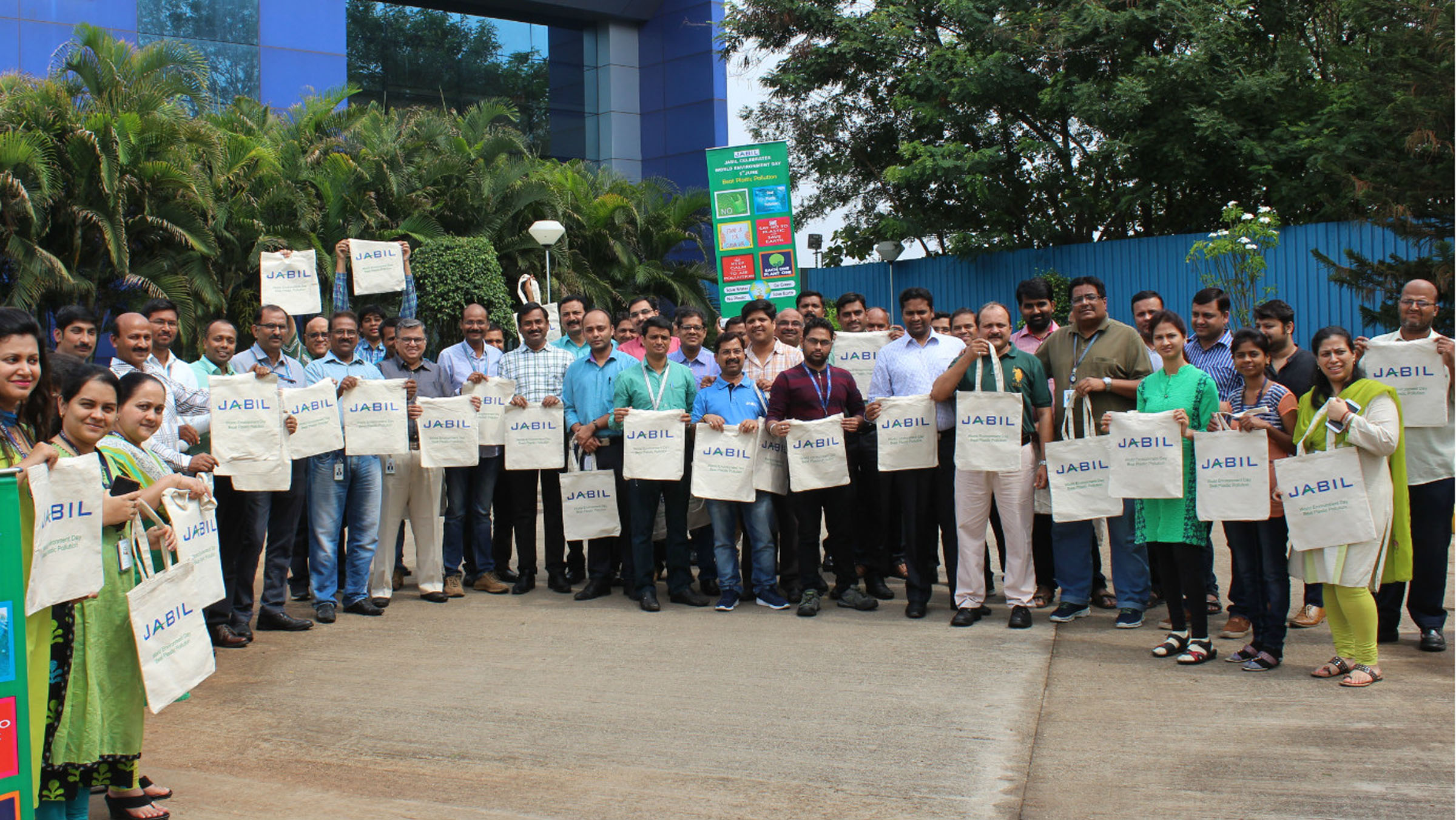 Jabil Cares, our community outreach and volunteerism platform, supports localized efforts around specific causes related to Education, Empowerment, and the Environment.