Jabil Singapore Shows Children It's Okay to be Bald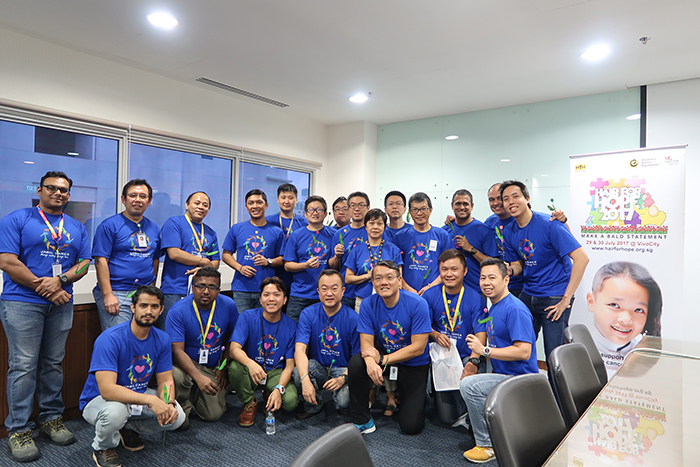 The Children's Cancer Foundation (CCF), one of Jabil Singapore's adopted charities of 2017, is known for their Hair for Hope initiative. This event, which involves shaving volunteers' hair, recognizes those in the community affected by childhood cancer and empowers the youth by creating solidarity with them. The Foundation holds its own event once a year, but Jabil Singapore has gone above and beyond and held its second site-specific event.
By shaving their heads, the employees become ambassadors of CCF and help spread awareness of childhood cancer in Singapore. The idea behind Hair for Hope is to demonstrate how Jabil employees stand with children in their community who have cancer and to show the youth it's okay to be bald. The funds raised for the event are used to support the children while they undergo cancer treatment and empower their families, with assistance including: financial, psychological and social. Since its inception in 1992, the Foundation has been able to help over 2,800 children.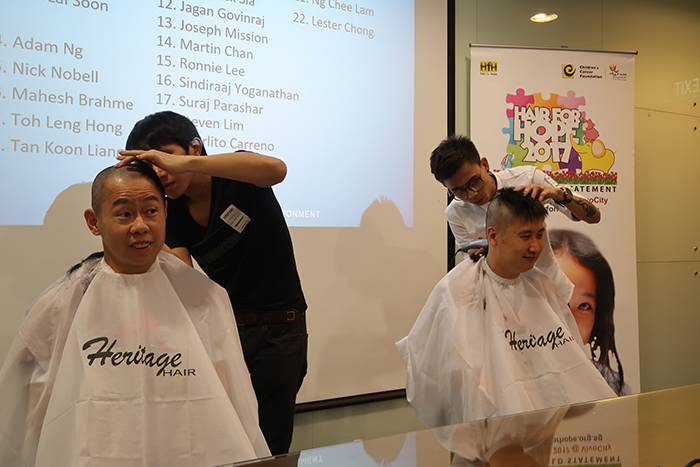 At the event, two Jabil Singapore employees were recognized for their continued support to the Hair for Hope initiative: Jet Goo, Finance Analyst II, who has been shaving his head in support of the children for seven years and Soh Tin Lim, Operator III, who has shaved her head for the last two years. Along with them, 19 other employees volunteered to have their heads shaved, and together the site raised $24,000, greatly surpassing its goal of $15,000, for the Foundation. "I admire my fellow colleagues who have donated their hair for this good cause. I'm really proud to be part of this Jabil family that cares so much," says Adam Lup Wai Ny, Director of Commodity Management.
Jabil Cares, our community outreach and volunteerism platform, supports localized efforts around specific causes related to Education, Empowerment, and the Environment.