Jabil Sites Celebrate Diversity with Cuisine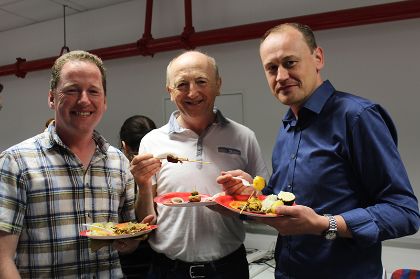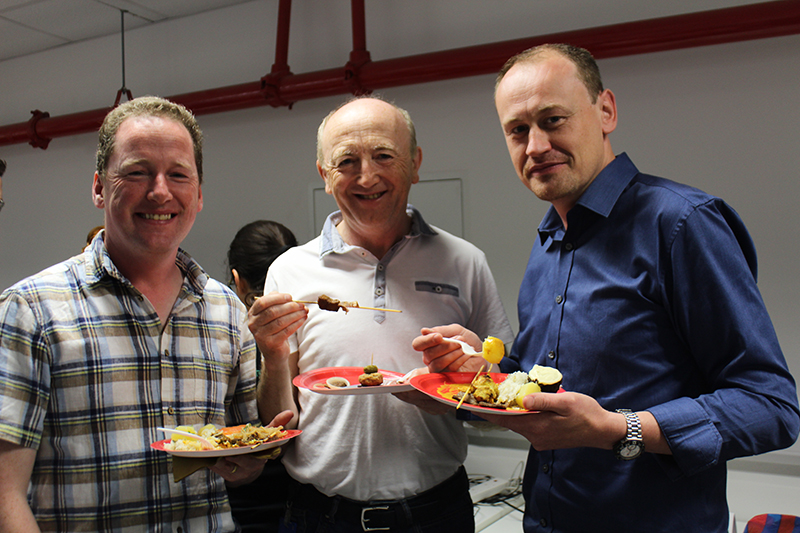 From left to right: Michael Moran (Training Coordinator), Tom Kelliher (Training Coordinator), Dermot Murphy (Senior Quality Engineer)
Several Jabil sites have actively celebrated diversity in the workplace by organizing international food fairs around the 'We Are Jabil: Diversity is Our Strength' cultural theme. Sites from the Americas, Europe and South Asia demonstrated the importance of not only having a diverse workforce but also celebrating that in a fun way.
Bray, Ireland, recently recognized their diverse employees by hosting an International Food Fair. "We have 24 different nationalities at the site. Given that we have less than 500 employees here, it's absolutely phenomenal to see that diversity included in our workforce," says Aoife Kennedy, HR Business Partner. The event showcased ten different cultures through homecooked meals, including Malaysian, Indian, Bulgarian, Italian and French. The Nypro site took this opportunity to demonstrate how everyone, regardless of their background, is needed to help their community and used this event as a chance to collect monetary donations for a local homeless shelter.
Jabil Singapore celebrated its multi-cultural community by participating in the country's annual Racial Harmony Day, which acknowledges Singapore's inclusion of its racially diverse community of Malay, South Asian, East Asian and Eurasia cultures. This day of recognition resulted from the Race Riots in July of 1964 when multiple ethnicity groups clashed over the right to practice their religion in the country. Since this idea aligns with Jabil's culture of respecting others and embracing diversity, the site held a potluck to create awareness and educate their employees on the different ethnicities within their community.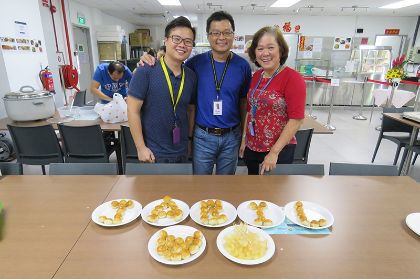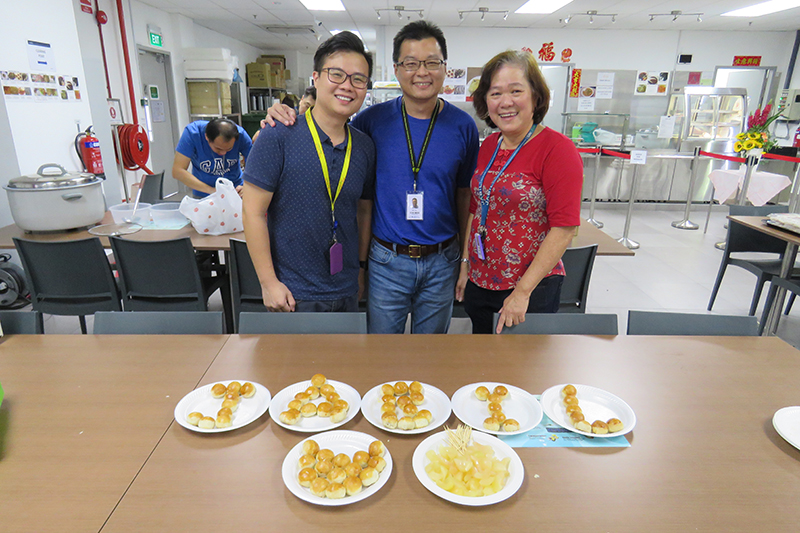 From left to right: ZY Ng (Inventory Control Manager), ES Tio (Test Engineering Manager), Tan Kah Mooi (Inventory Analyst)
At Jabil's corporate headquarters in St. Petersburg held a multi-cultural happy hour during the week of Deliver Best Practices, a continuous improvement competition. With 11 countries being represented, employees in St. Petersburg met the global competitors, sampled their local food and drink, and learned firsthand about the many cultures, such as those from China, Ireland, Mexico, and the Ukraine. The event was an extension of the global competition's emphasis on collaboration and creativity and was a fun afternoon for all involved, including Jabil's executives and board members who were in attendance.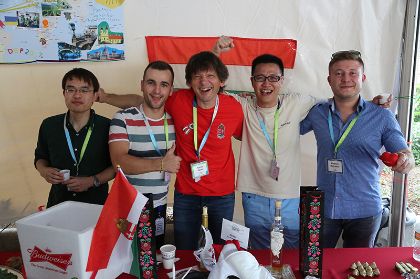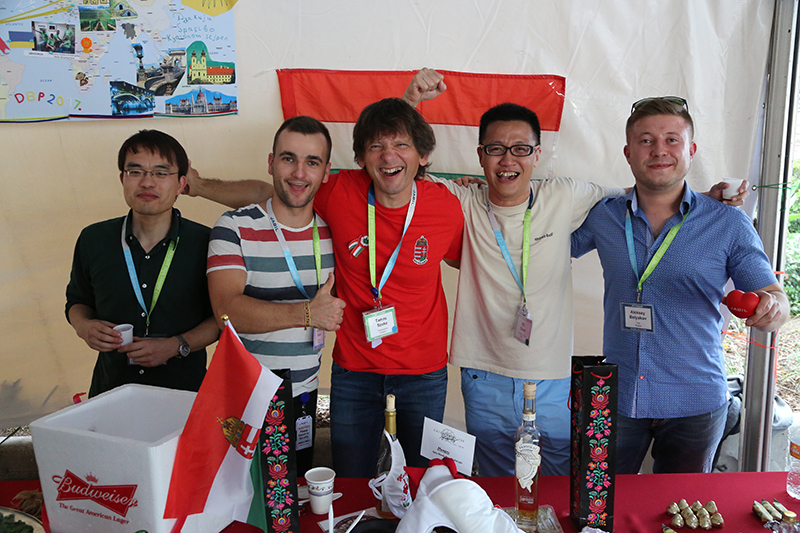 From left to right: Yizhou Yang (Quality Engineer from Suzhou), Dmytro Veliki (Inventory Analyst from Uzhgorod), Tamas Szoke (EHS Manager from Tiszaujvaros), SC Chen (Site Quality Manager from Shenzhen), and Aleksey Belyakov (Plant Controller from Tver)
The last event, but surely not the least, was the Great Oaks facility's Multi-Cultural Fair with 17 countries represented. Each country's booth showcased food, arts and entertainment to teach employees about a variety of cultural aspects. There was a Mariachi band for Mexico, a Lion Dance performance for China and a Tribal dance for Africa to educate employees on the importance of dance in many cultures. The site in California has kept this tradition alive for six years so employees can learn more about each other and have fun while doing it, further exemplifying Jabil's culture of Inspiration and diversity inclusion!