Jabil Tiszaújváros Holds 11th Annual Triathlon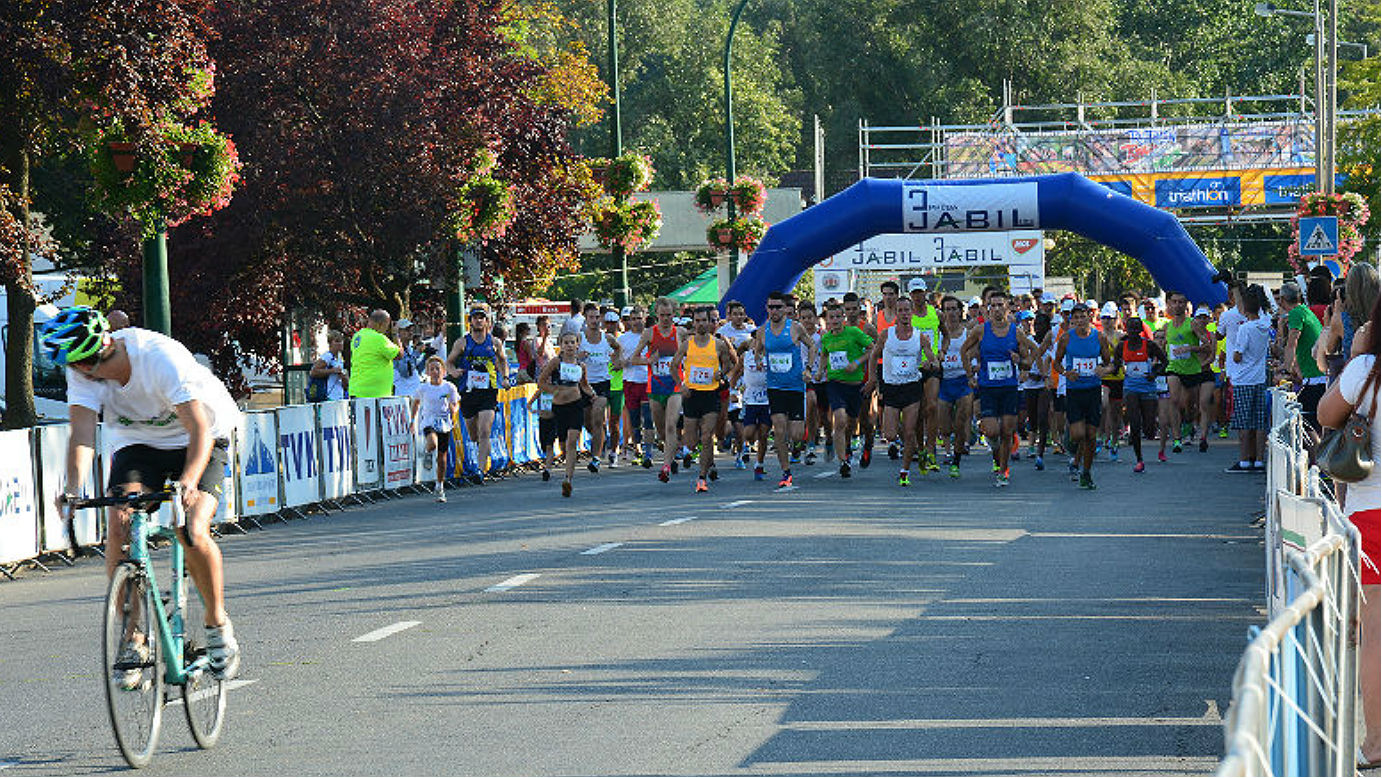 When the Jabil Tiszaújváros site opened in 2001, top management wanted to build a strong relationship with the city. Since Tiszaújváros is famous for the annual International Triathlon Union's World Cup race, it was clear that joining the triathlon industry could be a significant step for the company's future in the community and a fun way to promote a healthy lifestyle for their employees.
It began as a single running event for Jabil employees and community members. "Although we are individual runners, we all run as one team. Everyone cheers each other on, whether they work for Jabil or not," says Veronika Vámosi, HR Administration Specialist. A few years later, cycling and swimming were added, and the Jabil 3 Trial was born.
Each year about 500-600 Jabil employees and 1,000 community members participate. Jabil Tiszaújváros has organized and sponsored the event with help from the local Tiszaújvárosi Triathlon Club and together they wanted to show how to "move as a community" no matter skill level or age. Given the longevity of the event and large number of participants, Regina Foldi, Senior Communication Specialist, says, "We believe we have been quite successful with this idea of bringing the company and community together! Many friendships have been formed between those who participate in this event."
The Jabil 3 Trials kick off every May with a 15km cycling event, followed by 400m swim in June and ends in July with a 14km run. No matter what the weather, there is never a shortage of people cheering on participants. Last week, this year's marathon concluded with runners crossing the finish line in the rain! "My family and I look forward to Jabil 3 Trials every year, and we take part in all three of the events. It's a great family program where I'm able to spend quality, active time with my family," says Csilla Varró, Senior Lean Coach.
Jabil Cares, our community outreach and volunteerism platform, supports localized efforts around specific causes related to Education, Empowerment, and the Environment.