Jabil Memphis Provides Fresh Start to Local Students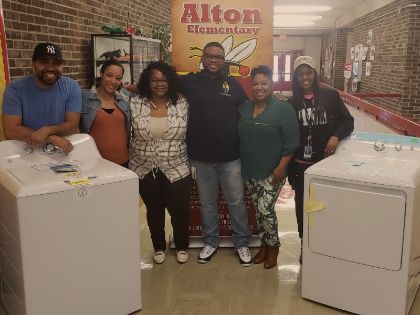 A team of less than 500, Jabil Memphis is small but mighty when it comes to its community outreach initiatives. From runs benefitting a children's hospital to working with a local elementary school, the Memphis site continues to inspire its community and all of Jabil.
For the second school year in a row, Jabil Memphis has adopted Alton Elementary to ensure the approximately 300 students can achieve academic and personal success, despite the financial struggles their families face. The team has volunteered more than 75 hours since the 2018 school year through various classroom activities, school supply drives and time spent reading with the students.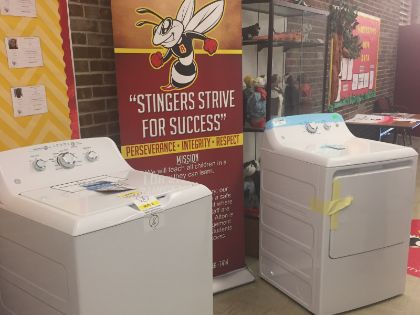 Most recently, employees were able to grant one of the school's biggest wishes: a new washer and dryer. With easy access to a washer and dryer, teachers and school administration now have a way to clean uniforms for the students.
Lauren Woodley, human resources supervisor at Jabil Memphis explains, "Teachers no longer have to worry about taking home and cleaning uniforms for their students. By helping to lessen this burden for the teachers and staff, we're helping everyone focus on enriching the students' minds and lives instead."
The 10th Anniversary of the Deliver Best Practices Competition celebrated the 'good' Jabil sites are doing in our local communities around the world. Thirty-two finalist teams received funds to support Jabil Cares initiatives in their local communities. Jabil Cares, our community outreach and volunteerism platform, supports localized efforts around specific causes related to Jabil's three main pillars: Education, Empowerment and the Environment.