Jabil Sites' Production Line of Education
Educating youth about the possibilities of a career in manufacturing is important for the industry's future, and Jabil sites across all regions are working to bring production to life through diverse activities.
For some Jabil facilities, the goal was to introduce the topic of manufacturing to children in the community. In Central China, Jabil Wuhan organized events as part of their Family Day, including a production line tour for employees' school-aged children. The site also taught them the history of factories, safety and the Jabil culture, incorporating an activity to explain Jabil's design work where the children created their own toy model using clay.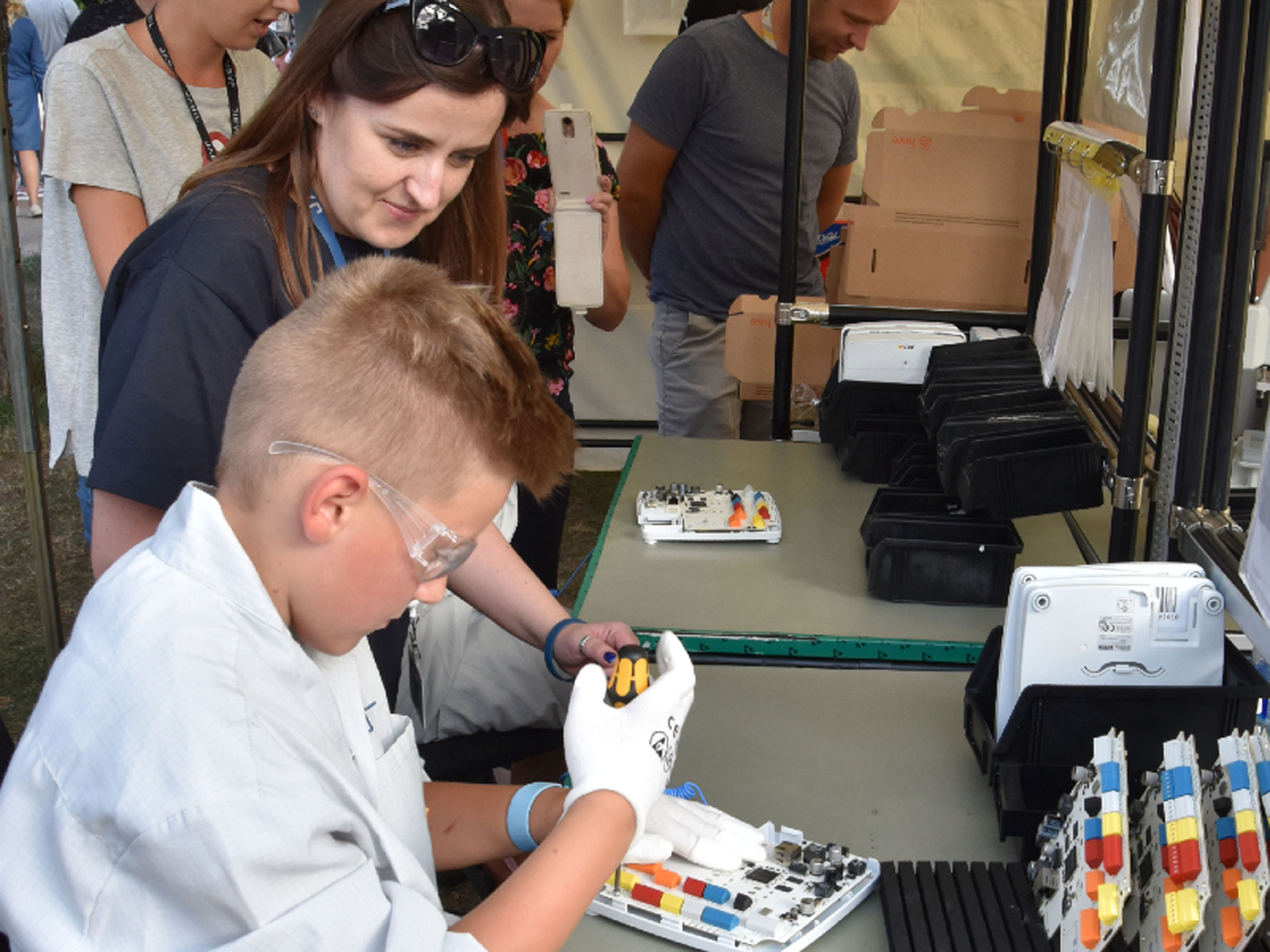 Whereas the overall goal for Wuhan was to introduce the basics of manufacturing, other sites focused on educating students about what specific career skills are needed. At Jabil Kwidzyn, youth were able to "work" a pseudo-packaging line, putting into practice what they learned on their facility tour earlier in the day. Meanwhile, the older students built production stands from tubes, having the chance to work with tools used at the site. "I kind of knew what my mother did at work before, but now I see how fun it is! When I grow up, I will work at Jabil," said nine-year-old Antonina.
Sites also spent time teaching students how their current studies can be applied to the manufacturing industry. In San Jose, California, Jabil Blue Sky welcomed 250 high school students through a partnership with NextFlex's FlexFactor program, in which underserved youth have the chance to learn about advanced manufacturing by working with local companies. Employees gave tours and held educational workshops to help students learn more about pursuing a career in manufacturing.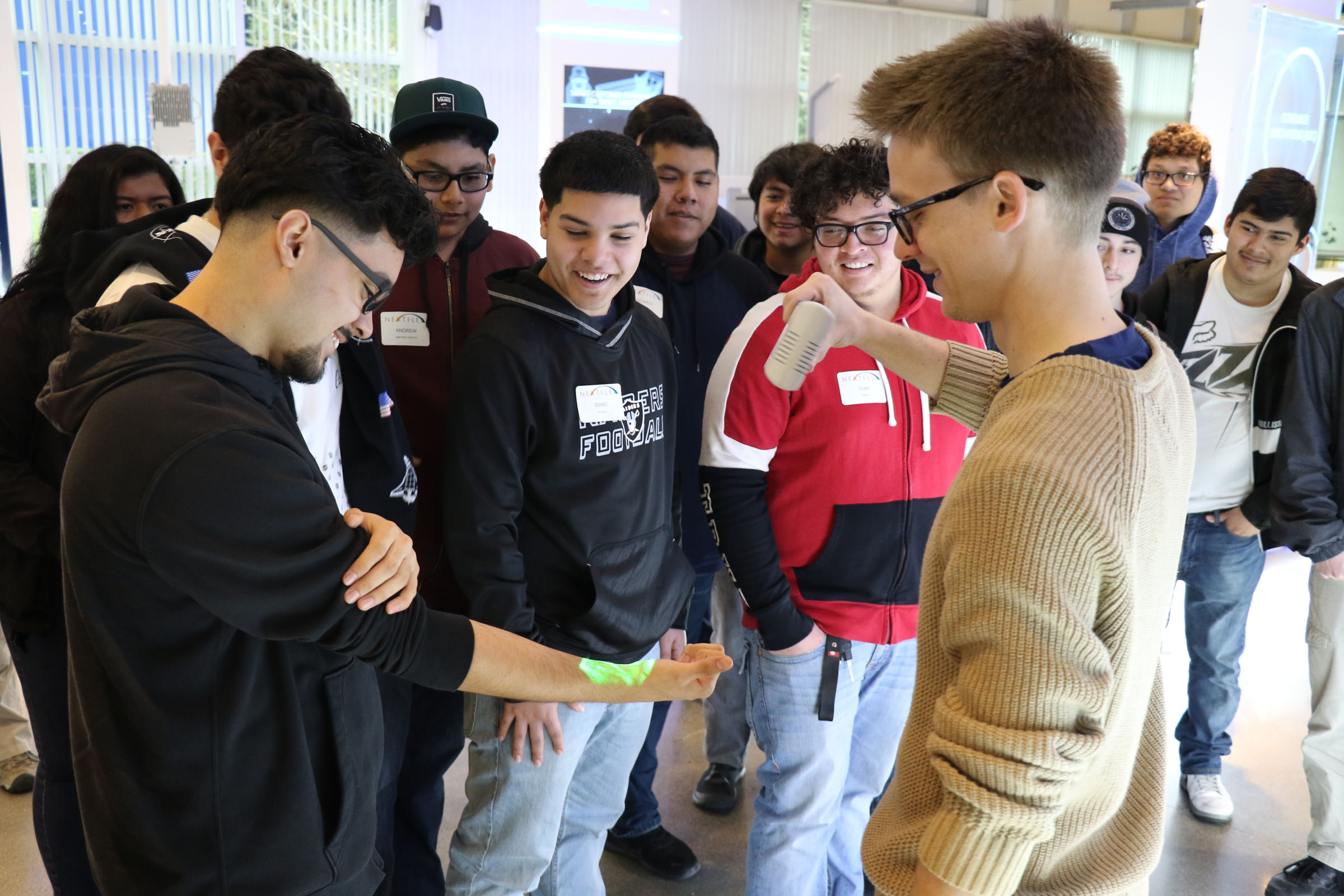 One 10th grader said, "Before, I thought I wanted to go into nursing because my mother is a nurse, but I think I might want to take a few business or technology classes now before I decide. This day was really helpful because I was able to see how many different [career] options there are out there for me!"
Similarly, more than 100 students from across Ukraine were invited to Jabil Uzhgorod to experience a career in manufacturing and were assigned to one of four different engineering teams at the site based on their interests. During the workshops, students had a chance to see specific manufacturing processes in action, learn how their school studies would prepare them for work at Jabil and have a chance to connect with employees.
Some facilities work with students who are already on a career path for engineering and manufacturing by offering continued support with projects at school. Across the United States, sites such as Auburn Hills and Clinton are dedicated to mentoring students through local high school robotics teams. Engineers at Auburn Hills visit the school to help build robots and prepare students for competitions, while the students also have the chance to visit the facility to see how robots are used in production. Our Healthcare facility in Clinton, Massachusetts, has sponsored a high school robotics team since 1992. "I want to make the next generation of engineers better than my generation. It is all about continuous improvement," said Jorge Martinez Jr., project engineer.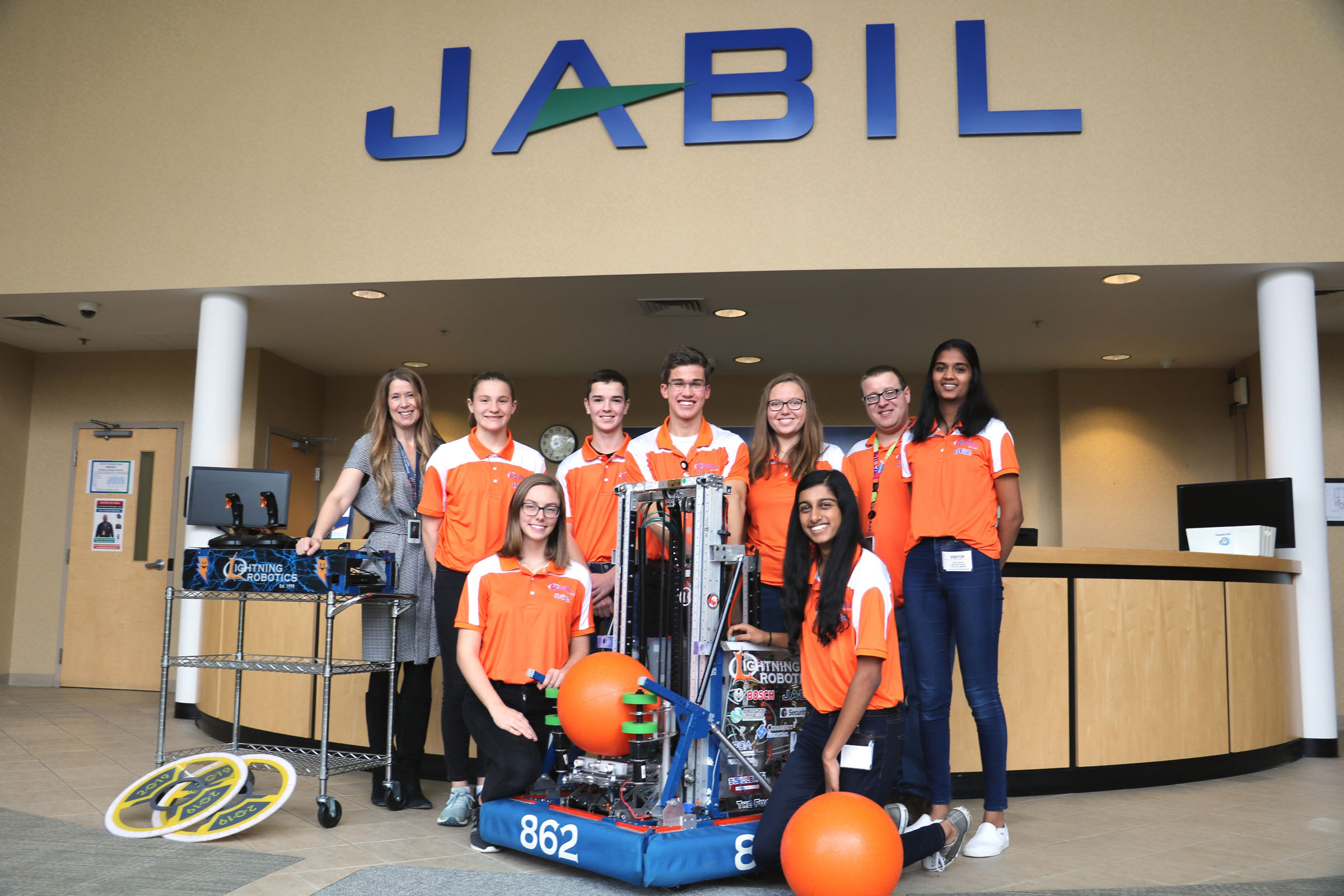 The diversity in manufacturing community initiatives at Jabil sites around the world demonstrates the variety of career options available in the field, and employees are taking these opportunities to support the next generations of workers. Together, we can build a successful future, and it begins with education.
Jabil Cares, our community outreach and volunteerism platform, supports localized efforts around specific causes related to Education, Empowerment and the Environment.