Providing Free Medical Care to Community Members in Chihuahua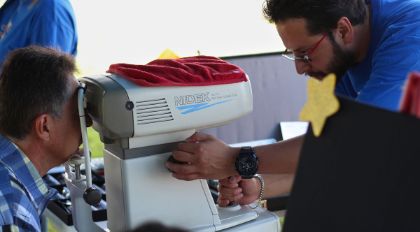 Jabil Chihuahua runs a Family Medical Care Service program that provides Jabil employees and their families with medical care from a doctor and nurse on-site at Jabil. Throughout the year, the medical clinic also supports Jabil Chihuahua's Social Responsibility events including blood donation campaigns, site visits to local orphanages and other community events. In Fiscal 2017, Jabil Chihuahua hosted a Health Fair that was open to the public and free of charge. Jabil provided over 500 medical check-ups to local community members. During the event, Jabil staff also met Isabelle Moloy, a young woman from the community who was having difficulty obtaining a new leg prosthesis. Jabil responded quickly and was able to donate the funds necessary to help Isabelle secure a new leg prosthesis.
Jabil Cares, our community outreach and volunteerism platform, supports localized efforts around specific causes related to Education, Empowerment, and the Environment.