School Upkeep in Tiszaújváros Hungary
In the summer of 2017, 28 Jabil volunteers arrived at the Borsod-Abaúj-Zemplén County Special Public Education Institute to participate in Jabil's annual Give and Gain Day. The school, which serves the needs of intellectually disabled children, is housed in a castle dating back to 1720. Upkeep on the school grounds is a challenge but also an opportunity for employees to help make a difference.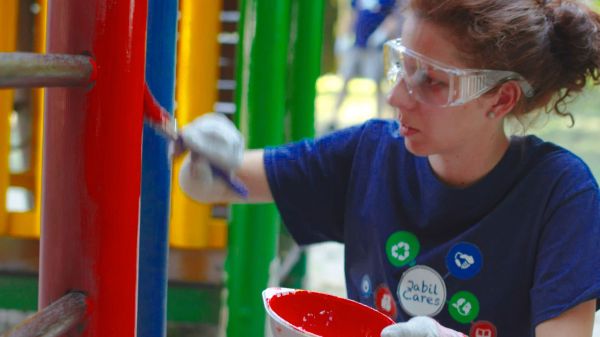 Jabil Cares, our community outreach and volunteerism platform, supports localized efforts around specific causes related to Education, Empowerment, and the Environment.