Shenzhen Government Recognizes Jabil Site for Volunteerism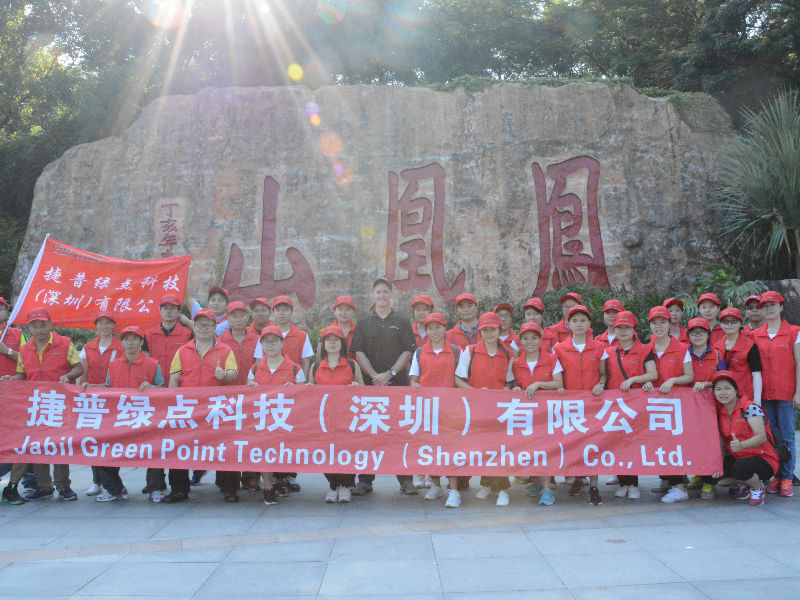 Jabil Shenzhen received the local government's Best Volunteer Team award in recognition of their commitment to Jabil Cares' focus areas of Education, Empowerment and the Environment. Shenzhen employees have extended Jabil's culture of Inspiration within the larger Shenzhen community. "I believe our behavior influences those around us and inspires them to participate in more activities themselves," said Yingchao Fang, materials clerk and frequent volunteer. "When everyone can volunteer in some way, we all are working together to make the world a better place."
Supporting Jabil Cares' focus area of Education, every week a group of employees volunteer as traffic controllers, guiding rush-hour traffic at busy intersections to bring awareness to roadway safety and ensure safe crossing for pedestrians. On a monthly basis, employees visit an elderly home to empower those living there by providing emotional support and join them in walks around the park.
Jabil Shenzhen also has spent the last year empowering the homeless by organizing multiple clothing donation activities. In the last year, employees donated more than 2,300 articles of clothing with some employees delivering the items to the needy in a mountainous region a few hours outside of the city.
For the site, helping the environment is just as important as helping people of Shenzhen. Jabil employees participated in multiple litter and debris cleanups around the city, including one at Phoenix Mountain park where 30 employees spent the afternoon beautifying the area for the public.
"It's easy to align our work to Jabil's vision because we all want to make our communities and the environment better," said Jingfan Zhong, environment, health and safety supervisor. "My passion is volunteering, and it's also the passion of this company and my coworkers." With a total of 600 hours of community service, employees at Jabil Shenzhen helped more than 1,000 community members through educational, empowering and environmental efforts.
Jabil Cares, our community outreach and volunteerism platform, supports localized efforts around specific causes related to Education, Empowerment, and the Environment.