Switzerland Apprenticeship Program
When it comes to attracting top-talent to work at Jabil, our manufacturing facilities in Switzerland have developed a world-class apprenticeship program for over 130 students in a variety of fields.
These students are learning skills for a future career at Jabil or in the manufacturing industry to ensure Switzerland has the talent necessary to compete in the 21st century economy. Our employees help lead these efforts by teaching the students skills in mechanical engineering, design engineering and logistics, just to name a few.
In 2020, 90 percent of the graduating apprentices decided to continue their career path at Jabil. This investment strategy helps eliminates recruitment and training costs because sites are utilizing the talent pool our employees have trained on our systems, tools and latest technology. Additionally, it adds to our diversity of thought by having new ideas shared and different ways to problem solve.
But it's our amazing employees who really deserve the credit for creating an environment that fosters the development of these students who participate in the program starting at 14-years-old. Jabil is constantly evolving the curriculum to ensure the education provided aligns with industry wide standards and the Swiss government's requirements.
The sites have devoted training centers, which are identical to our manufacturing floors, to train the students. They also learn about safety and sustainability to be good stewards of the environment. It's also not unlikely to see apprentices of the past, who are now in top management positions, talk to the students about the limitless career opportunities at Jabil.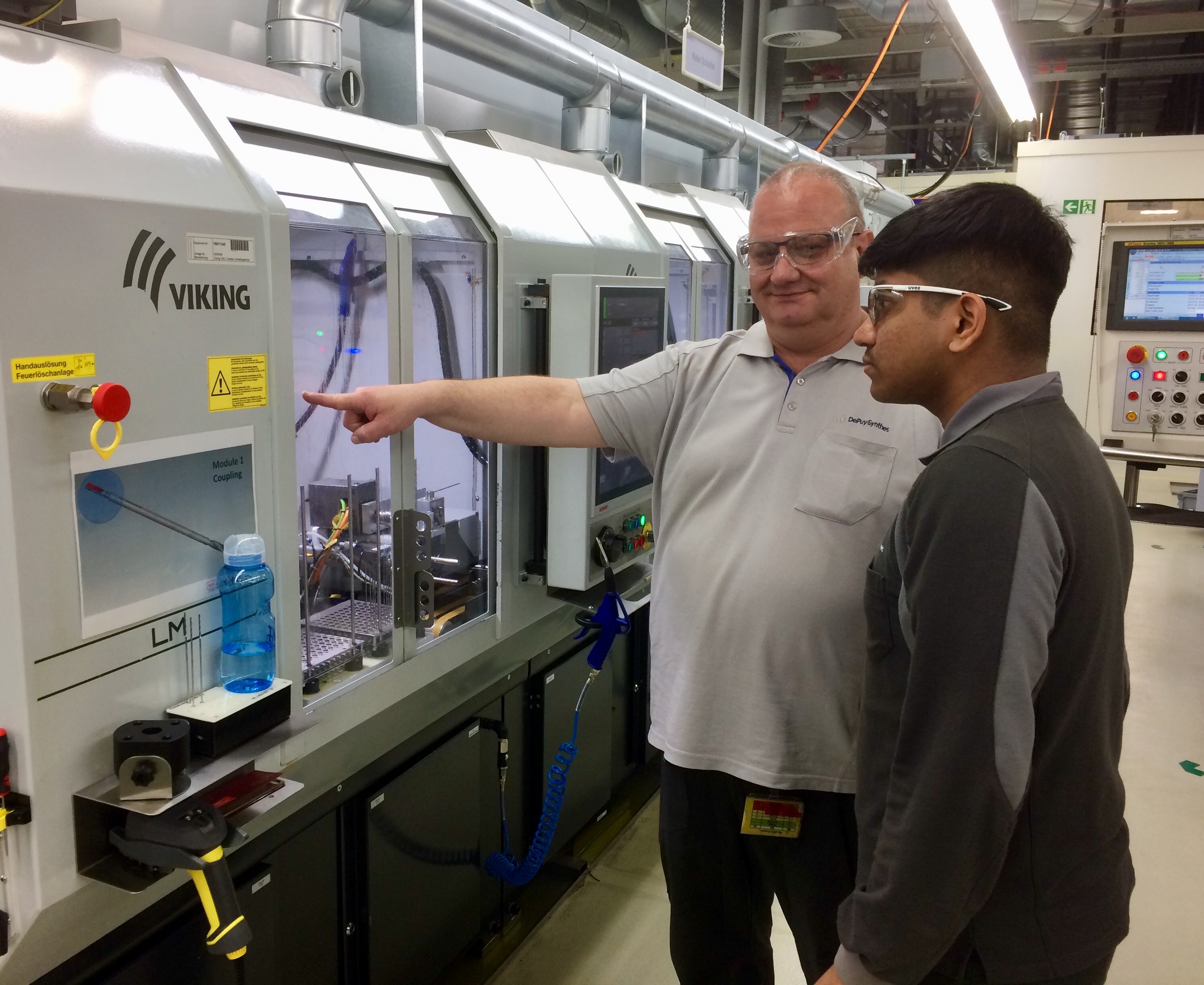 A Culture of Giving Back
Every year, the apprentices in Hagendorf and Balsthal give back to their community with a Jabil Cares environmentally-focused project. It teaches the students about being socially responsible and provides them an opportunity to make a difference in their local community.
This year a team of 38 students visited Kestenholz Forest to help with road renovation, trail beautification and other projects that utilize the skills they've learned during the program. The out-of-the-box project this year entailed designing and creating a water wheel that produces electricity. The students were very proud to see their idea come to fruition.
"Our Jabil Cares activities were designed with fun, team building and group dynamics in mind," said Philipp Erni, who leads the vocational training program at Hagendorf and Balsthal. "I'm proud of our apprentices, they did a great job."
We look forward to sharing more about this program and how it's being replicated at our other Jabil Regulated Industries manufacturing facilities in the future.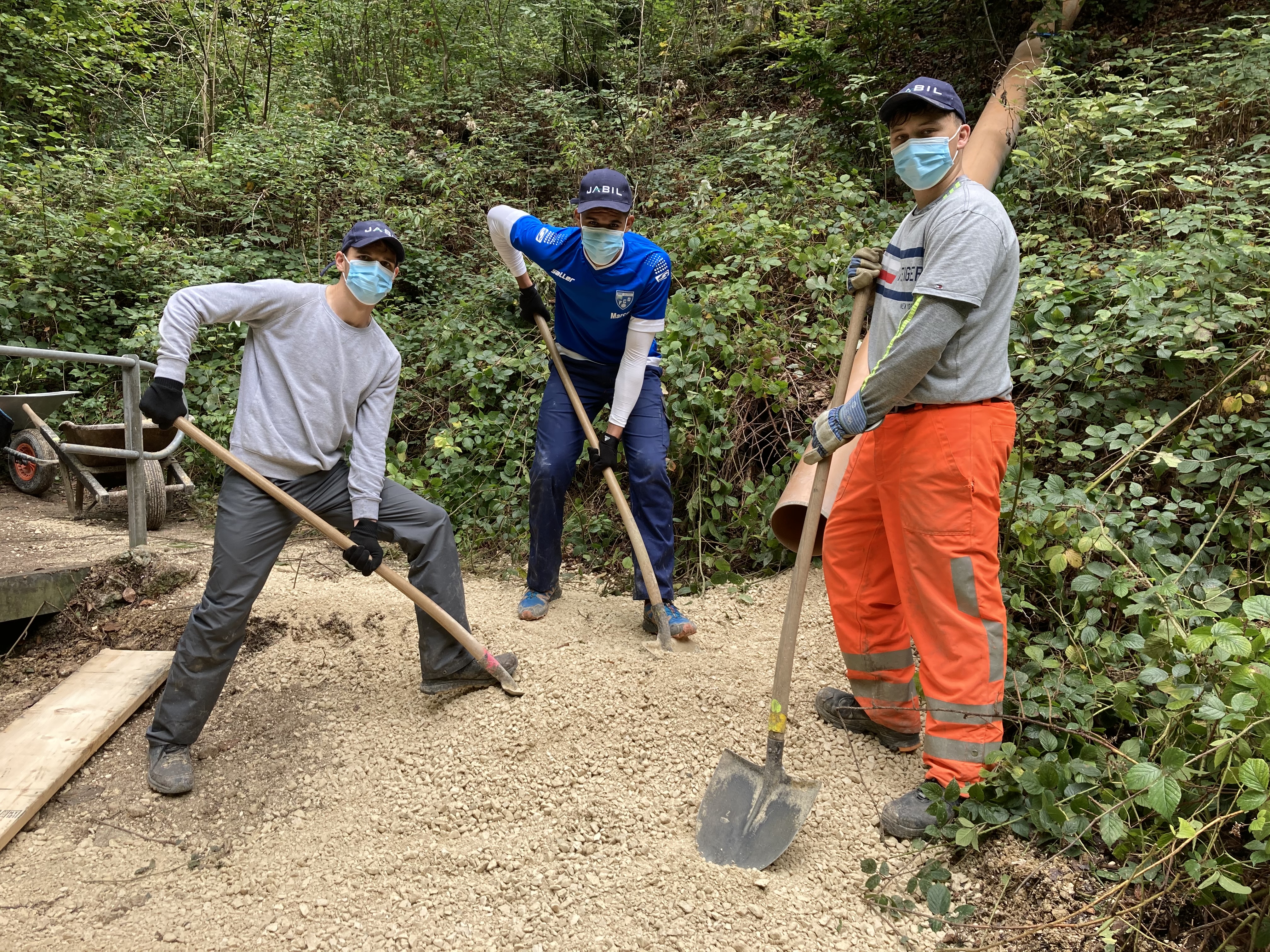 Jabil Cares, our community outreach and volunteer platform, supports localized efforts around specific causes related to Education, Empowerment and the Environment.