Teaching Future Leaders by Empowering the Community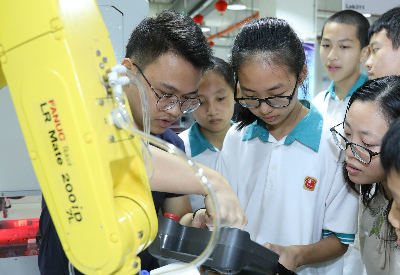 Helping a variety of community members is important to our employees around the world, which Jabil Huangpu recently exemplified through their support of both a local primary school and a center for the elderly. With diverse activities planned for all age levels, employees set out to bring positive change to their community.
Employees introduced young students to the wonders of science, technology, engineering and mathematics (STEM) by organizing an Open Plant Day where children had the chance to see a production line in action, as well as discover new technology with 3D printing and robotics.
"It was very exciting to see so many students have a chance to look at our company's operations and learn about advanced technology," said Chunxi Li, human resources specialist. "Seeing the wonder in their eyes made it extra rewarding for us employees who volunteered that day."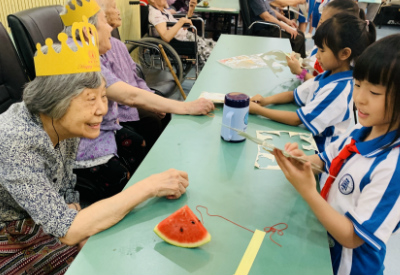 After seeing how STEM works in a manufacturing setting, the students from Suyuan Experimental School were able to test out what they just learned about 3D technologies through multiple hands-on activities.
Educating students about STEM in manufacturing is one important way Jabil Huangpu is preparing the next generation. However, our employees are going above and beyond with these future leaders by also teaching them about empowering other community members, like the elderly. Employees spent a day visiting House Chen with students from the Guangzhou Experimental School to bring daily necessities and happiness to those living there.
It was a meaningful to give back to those who paved the way for the current community and for those who will be future leaders. Jabil Huangpu is making a positive impact across all generations.
The 10th Anniversary of the Deliver Best Practices Competition (2018) celebrated the 'good' Jabil sites are doing in our local communities around the world. Thirty-two finalist teams received funds to support Jabil Cares initiatives in their local communities. Jabil Cares, our community outreach and volunteerism platform, supports localized efforts around specific causes related to Jabil's three main pillars: Education, Empowerment and the Environment.