Tiszaújváros Brightens Up Children's School with Cleanup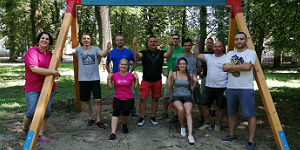 More than 100 children with a variety of neurodiversities and physical disabilities now have a renovated outdoor space at their school thanks to Jabil Tiszaújváros employees. The activity was designed to empower the children, aged three to 21, to live their best life, despite their limitations, as well as clean up the environment.
Taking advantage of their strength-in-numbers approach, 25 Jabil Tiszaújváros employees painted fences, completed yard work such as gardening and cutting the grass, and built a new playground the site purchased for the students at Borsod-Abaúj-Zemplén County Special Public Education Institute.
One employee shared why the site's work with the school over the past few years is one of his favorite activities, "There is always plenty of work awaiting our enthusiastic team at the school, and the teachers and students are extremely grateful for what we have done."
Additionally, Jabil Tiszaújváros gifted the school an infrared sauna to help children suffering from lung and heart disease as well as a variety of educational toys and furnishings for the community room.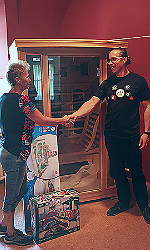 The 10th Anniversary of the Deliver Best Practices Competition (2018) celebrated the 'good' Jabil sites are doing in our local communities around the world. Thirty-two finalist teams received funds to support Jabil Cares initiatives in their local communities. Jabil Cares, our community outreach and volunteerism platform, supports localized efforts around specific causes related to Jabil's three main pillars: Education, Empowerment and the Environment.  ​