Jabil Uzhgorod Helps Beautify the Planet
Jabil Uzhgorod employees made a powerful statement by participating in World Cleanup Day to bring awareness to the desired actions we all must take as global citizens to protect our planet.
A group of 23 employees rallied together to clean up an area of town called Uzhgorod Botanical Embankment, which is known to collect large amounts of litter and other debris. The goal was to beautify the area by removing waste that poses harm to the area's delicate ecosystem and wildlife along the Uzh river.
A total of 1,000 pounds of household waste, plastics, and glass bottles were collected and items that could be recycled were taken to a local facility for processing. The results of the cleanup were a humbling reminder of how much work needs to be done to create a sustainable environment for future generations.
"The global waste problem is one of the most urgent to resolve nowadays," said Maria Shukatka, senior communications and brand specialist at the site. "We need to increase awareness amongst the community and younger generations to take action now to clean the most contaminated areas of our community."

Jabil Uzhgorod routinely demonstrates its support for national and international environmentally-focused campaigns. Last autumn and spring, employees planted 750 new trees in Velyki Lazy Village and Dubky Tract as part of a Greening Ukraine initiative. The nationwide campaign stressed the importance of conservation and reforestation efforts.
"Deforestation is quickly becoming a more and more critical topic in Ukraine," said Yuliia Parii, environment, health & safety manager at the site, "I was eager to participate in the community outreach event to plant trees to regenerate our forests. It brings me great pride to work for a company that's committed to minimizing its environmental impact in its operations."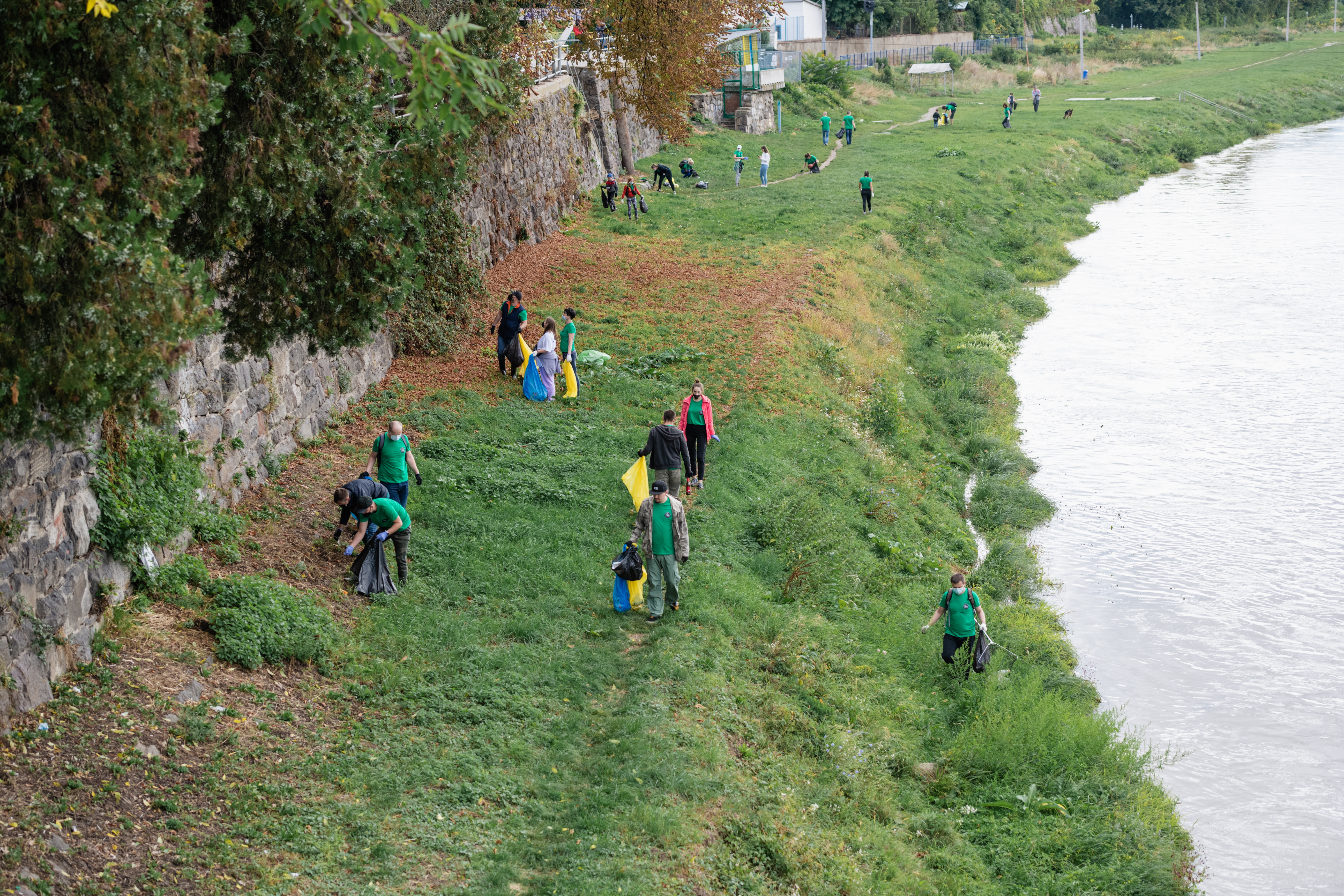 Jabil Cares, our community outreach and volunteer platform, supports localized efforts around specific causes related to Education, Empowerment and the Environment.