Wuhan Employees Spread Cheer at Children's Recovery Center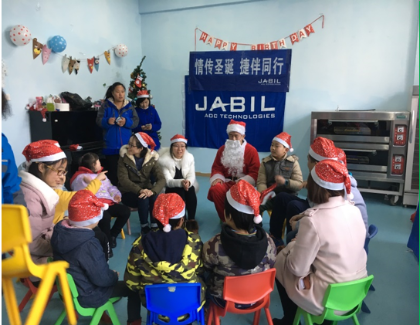 Employees from Jabil Wuhan celebrated their holiday season at the XiLe Children's Recovery Center, a nonprofit organization dedicated to providing rehabilitation services to empower children with cerebral palsy, autism and other disabilities. Jabil Wuhan has a longstanding relationship with the Center, with more than 320 employees visiting over the past three years.
Jabil employees spent several hours with the children, playing games and preparing for a talent show where they performed songs on the piano and Chinese drum in celebration of the Chinese New Year.
In addition to providing food and drinks for the celebration, the Jabil Wuhan team donated school supplies and toys to the Center, enabling them to focus on the children rather than worrying about how to pay for day-to-day necessities.
The day ended with the children performing in the talent show at the ceremony, where Jabil Wuhan was honored by the local government for their volunteerism and for being a "loving and caring company" in the community.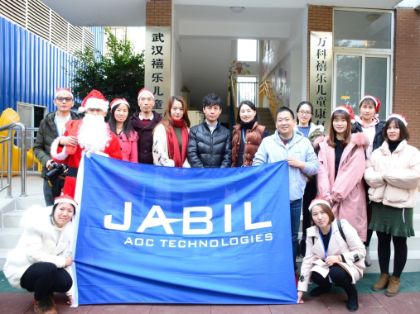 The impact made by Jabil employees in Wuhan could be felt in the happiness and love exhibited by the children at the center. Volunteer Crystal Liu shared her experience, "I will never forget the many innocent faces and the bright smiles from the children. I'm very happy to be able to bring them joy, as well as the supplies needed to live a better life. I am so proud to be one of the volunteers from Jabil, as we all work to spread our love throughout society."
The 10th Anniversary of the Deliver Best Practices Competition celebrated the 'good' Jabil sites are doing in our local communities around the world. Thirty-two finalist teams received funds to support Jabil Cares initiatives in their local communities. Jabil Cares, our community outreach and volunteerism platform, supports localized efforts around specific causes related to Jabil's three main pillars: Education, Empowerment and the Environment.