Wuxi Delivers More Than Supplies to Local Primary School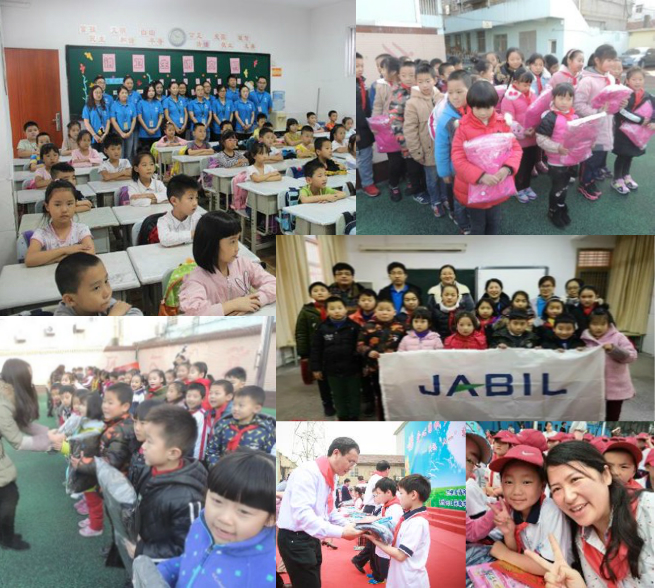 Employees at Wuxi are no stranger to hosting Jabil Cares projects in the local community through their employee-organized outreach group, The Dandelion Team. For more than a decade, "The Hope Project" has brought together Wuxi volunteers and students at the Qinghe Primary School to create lasting memories.
Earlier in 2019, the site donated a computer, books and school bags, as well as clothes for the approximately 200 students to use during the cold winter months. Volunteers spent time with the children, playing games and teaching them English during the visit.
Additional funds went toward tuition fees for students at the school because most of the students come from poor migrant families that are unable to afford educational costs.
The "Hope Project" has become a powerful program for all involved. Employee Catherine Zhao shared, "It's an honor to visit the children year after year and to help them achieve educational excellence, despite the financial hardships their families may face. By volunteering in our community, I believe we are an inspiration for others to contribute to society while also building ourselves as a caring and socially responsible company."
The 10th  Anniversary of the Deliver Best Practices Competition celebrated the 'good' Jabil sites are doing in our local communities around the world. Thirty-two  finalist teams received funds to support Jabil Cares initiatives in their local communities. Jabil Cares, our community outreach and volunteerism platform, supports localized efforts around specific causes related to Jabil's three main pillars:  Education, Empowerment and the Environment.