Jabil Puerto Rico Still Resilient & Giving Back
The resilience of Jabil Puerto Rico employees is a story of how after widespread devastation from Hurricane Maria they remained true to Jabil's values of taking care of each other and the community.
"It's been a tough year for our colleagues in Puerto Rico, but their strength and resolve never wavered in some of the most difficult times. "Hurricane Maria brought us all closer together; we're family now," said Manuel Rodriguez, site human resources manager.
Today, the site is fully operating and seeing growth with new business wins. As the island continues to recover, Jabil Puerto Rico is doing what's rights to improve the surrounding community.
When they received word that the Cayey Multiple Services Center, a local non-profit that distributes food, clothes and household items to the less fortunate was still needing significant help to rebuild their community center, employees were eager to give back. Mike Mahaz, senior business unit director, teamed up with our customer Becton Dickinson to do roof repairs, install new flooring and repaint the entire facility.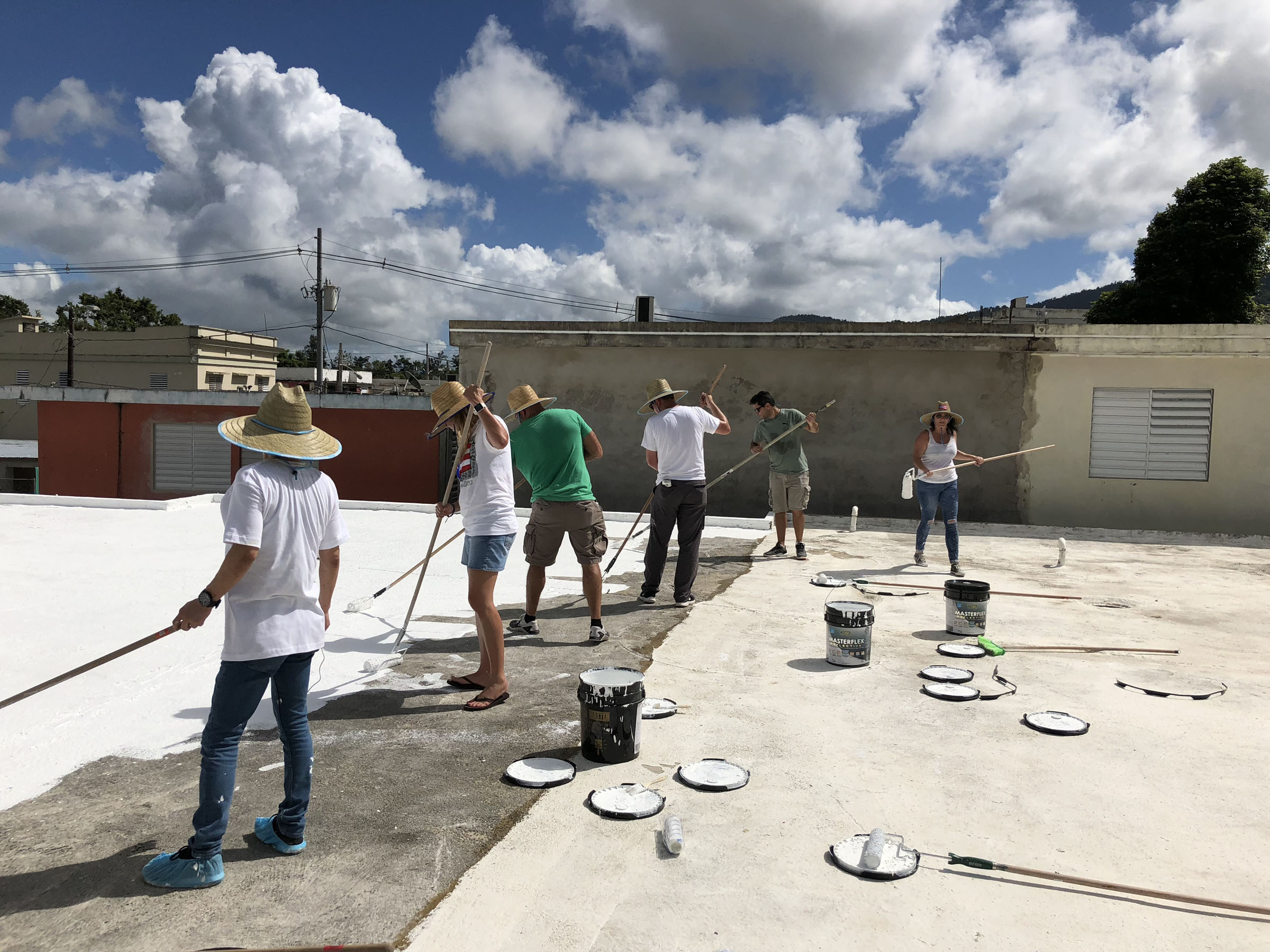 "Watching our collective Jabil and Becton Dickinson team work together to support such a worth organization, that was hit so hard by Hurricane Maria, demonstrated partnership at a level I have never witnessed before in my 19 years at Jabil, said Mahaz. "The determination and perseverance demonstrated by our teams in Puerto Rico in the wake of Hurricane Maria is an inspiration to us all and given back by helping the community center on Saturday was the least we could to do."
Other volunteers expressed similar thoughts, including Jennifer Castleman, senior supply chain development manager, "It was very rewarding for me, coming together as a team to help make a difference in the lives of others. Giving is not just about making time or even about what was achieved, it's about lifting up others and making a difference. I felt uplifted and proud to be a part of an amazing team!"
Getting to this point in the recovery process wasn't easy for our employees – it's been a long road back for employees and their families as every home suffered damage, and some lost everything. Amidst all the destruction, arose many selfless acts of kindness to help those affected by the storm.
Immediately after the storm, Jabil quickly mobilized its resources to aid our colleagues by using its corporate plane to deliver critical supplies donated by employees and community organizations. In total, Jabil donated or helped deliver 25,274 pounds of non-perishable food, 34,830 pounds of supplies (generators, batteries, fans, water purification systems, tarps, etc.) and 113,070 pounds of water to employees. Jabil also helped the University of South Florida's College of Medicine and other hospitals transport crucial medical supplies to the island.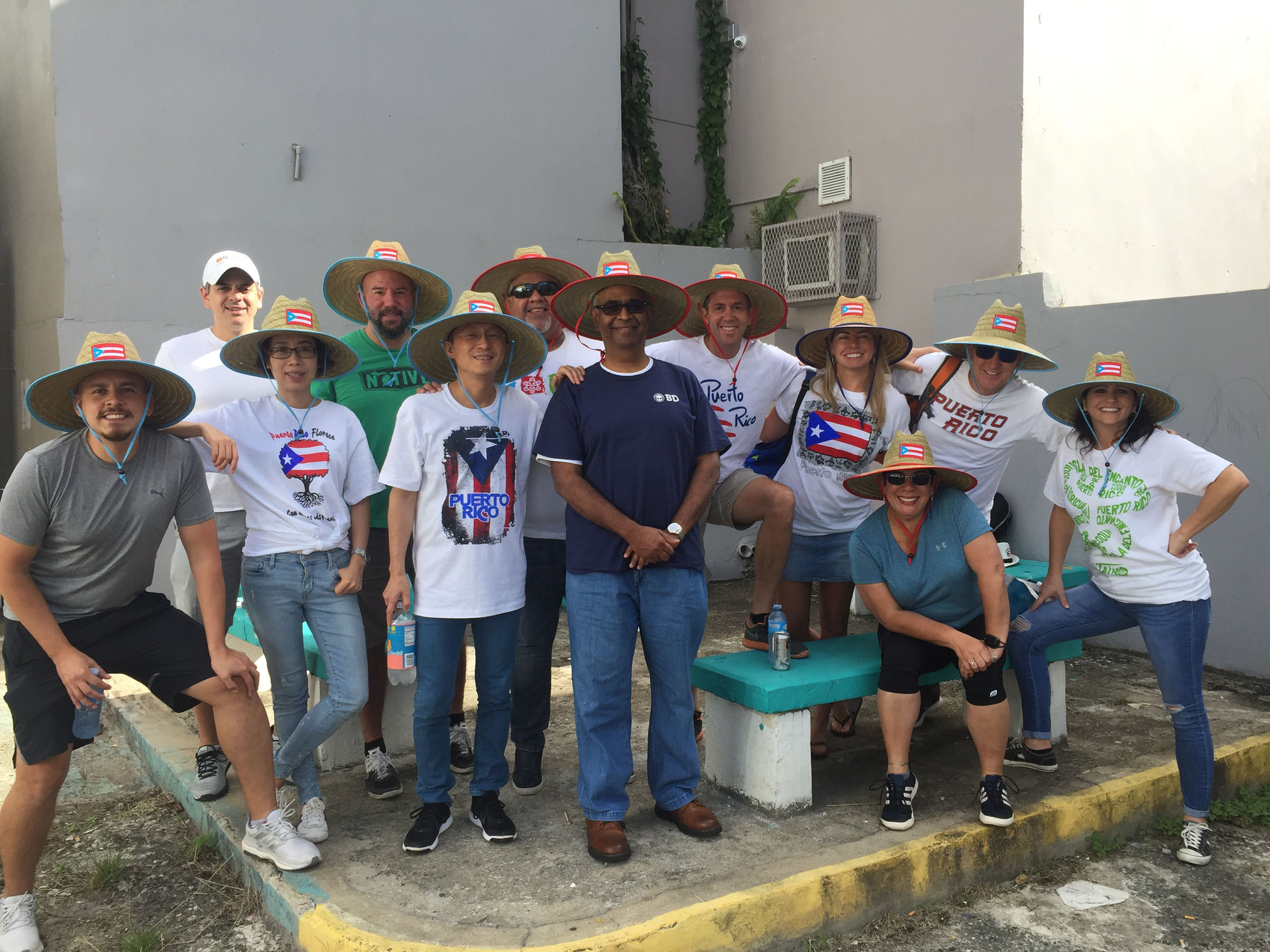 Through the kindness of employees around the United States, funds were raised to give monetary aid through Jabil's Employee Relief Fund and ensure the 150 children of our Puerto Rico family had a nice holiday season.
"Thank you very much for all the effort and time dedicated to helping us," said Ana Ruiz, accounts receivable analyst. "Our heart was filled with joy, security and confidence when we saw all that Jabil was doing to regain our stability. Thanks forever!"
More acts of kindness and generosity continued to happen after the initial stages of the recovery process. Upon receiving word that two employees lost their entire roof during the storm, Steve Borges, executive vice president and CEO of Jabil Healthcare, rallied a team of employees together to build new roofs for both homes.
"The most admirable part of this experience is the support, help and relief received by all of you. You turned fear into hope and hope into strength," said Luis Castaner, regional facilities manager. "We are never going to have enough time to express how grateful we are to all of you."
Jabil Cares, our community outreach and volunteerism platform, supports localized efforts around specific causes related to Education, Empowerment and the Environment.