A STEP in the Right Direction: Jabil Joules Champion Réka Aczél is Recognized by The Manufacturing Institute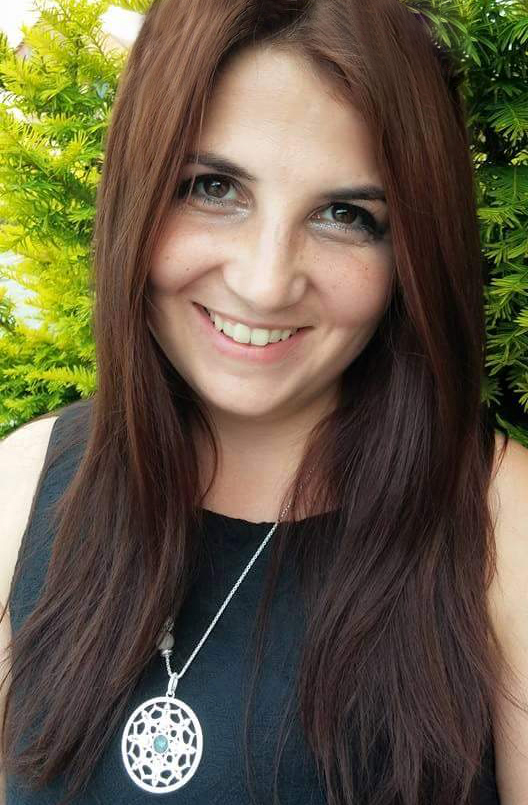 Réka Aczél, Global Category Manager for Indirect Procurement, is one of Jabil's STEP (Science, Technology, Engineering and Production) Ahead Honorees for 2017. The Manufacturing Institute's STEP Ahead initiative promotes the role of women in the manufacturing industry through recognition, research and leadership. The organization has recognized Réka as one of the role models for females aspiring to leadership positions within the manufacturing industry. "Réka is proof that having a dual-career family, raising two children and ensuring work-life balance is possible with proper planning," said Beth Walters, Senior Vice President of Communications and Investor Relations, who nominated Reka for the award.
The 2017 STEP Ahead Awards theme is "impact", whether it be in your company, community or within yourself. It is clear that Réka has made an impact in all three of these areas since the beginning of her career in 2010 at Jabil's Tiszaujvaros, Hungary site. Réka's first position was a Warehouse Manager, where she managed a team of more than 70 employees ensuring 2.5 million units were shipped on time each quarter. She helped double Jabil's shipping capacity from 25,000 units to 50,000. In 2011 Réka submitted a continuous process improvement project into Jabil's Deliver Best Practices Competition where she and her team were recognized for their outstanding achievement. In 2012 Réka became the Plant Inventory Control Manager, where she was responsible for receiving, warehousing and shipping to twelve customers across four different buildings. By improving the layout of the warehouse, Réka and her team increased the overall capacity by 30 percent.
Réka has been extremely involved in the annual Deliver Best Practices competition not only as a competition finalist but as a judge and an Ambassador of the program. Ambassadors are responsible for supporting their local sites by encouraging strong participation in the competition. Réka helped guide and mentor finalists through their presentations, while sharing her previous experiences of being a past participant and finalist over the past several years.
Réka has excelled in every role she has been in leading up to her current Global Category Manager. In her current role, Reka ensures that Jabil is lean, efficient and is as cost effective as possible. She has partnered with various leaders to review, analyze and optimize material spend resulting in significant process improvements and delivering cost savings for the company. Her 'can do' attitude is infectious and drives results in every area of her personal and professional life.
Réka holds a degree in software writing systems administration. In her class of more than 600 students, she was one of only 20 females. Réka notes that she really liked how there were never any differences placed between the men and women and this inspired her pledge to create greater gender diversity within the manufacturing industry.
As the Jabil Joules Site Champion in Tiszaujvaros, Réka is very dedicated to her personal goal of helping increase female leadership in manufacturing. Last year she established a team of five Jabil Joules leaders in Hungary and has onboarded, mentored and influenced them. Réka and her team lead an amazing program organizing events, hosting local power hours and establishing a female engineering sponsorship program. Réka has made immense impact on the program, not only at her site but across Europe, as many other sites benchmark her ideas for their programs. She is a great role model and mentor for females in manufacturing.
One of the biggest challenges in her career she recalls was when she was 23 and worked as a planning manager in another company. Réka realized she was a young female in a team of men who were much older than her and it was going to be hard to implement different practices and push them to manage their current manufacturing schedule. "I am thankful for those years. Those lessons and experiences have helped me build my credibility and establish my reliability as a young female manager within a team of professionals," stated Réka. "I feel really honored to be nominated as one of the Honorees, when I found out I felt truly proud of myself."
Next month Réka will attend the 2017 STEP Ahead Award Honoree awards gala that will honor 130 women in Washington, DC. She will participate in leadership development sessions with other nationally recognized women in manufacturing who have also made a significant impact across their organizations. Congratulations Reka!