Changing Faces: A Historical Cultural Tradition and a Current Mentality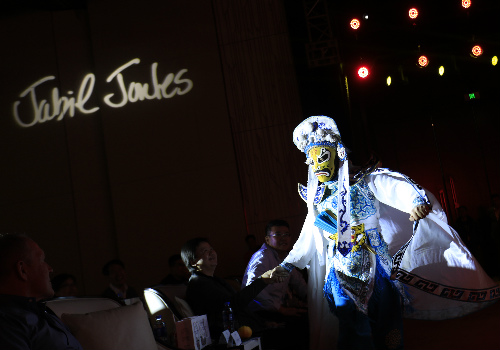 Each Jabil Joules Regional Power Forum is built to support the specific needs of the local audience while advancing the conversation about diversity and inclusion. In Chengdu, China, the Joules planning team selected a theme of "Changing Faces." Face-changing, or "bian lian" in Chinese, is an important historical part of the Sichuan opera where a performer switches faces in an instant. For Chengdu, which resides in the Sichuan province, this is an integral part of the culture, and the theme seemed apt for advancing the conversation about the many roles we play in our lives.
"Changing Faces" demonstrated how a 300-year old Chinese art form could illustrate and bring to life professional development at Jabil. "Diversity and inclusion means having empathy, being open to others' ideas, and being more humanistic in your approach to things," said Jay Chang, Chengdu's operations director. "Once you create an environment that allows others to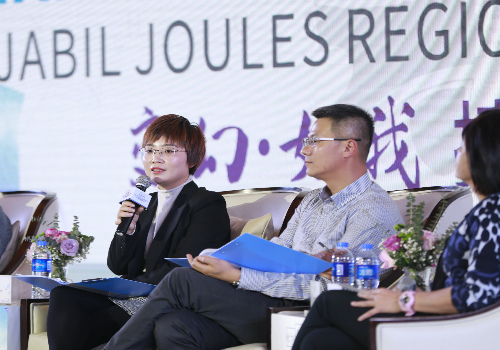 In Chengdu, 450 Jabil employees attended this developmental conference and had the chance to hear from Jabil leaders on their experiences gaining new roles and responsibilities in life, as well as how they adapted to changing faces throughout their careers. "In my home life, I am a mother, wife and daughter. At work, I am a manager and an employee in the materials function," said Connie Huang, purchasing manager. "I never thought of giving up either my personal or professional life. I wanted them both, so to be successful, I switch my hats as often as needed."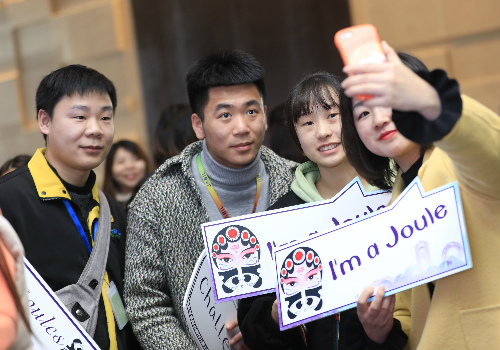 We have all had instances where we've had to "switch" our face to adjust to different surroundings and environments whether it is shifting from an employee to a parent, a leader to a friend, or emotionally such as going from surprised to calm or worried to happy. But, staying true to yourself and your intentions is vital. During the session topics such as, personal evolution, changing teams and functions, and adapting to new roles were discussed. "It's easy to get frustrated when change happens, but it's important to keep fighting for opportunities because you owe it to yourself," noted Choon Yien Low, Jabil Green Point Vice President of Operations.
"This was an amazing day of learning, sharing and celebrating the diversity of Jabil's team. We've created so much momentum around the Joules mission to expand conversations and actions around diversity and inclusivity," said Beth Walters, Jabil's Senior Vice President, Culture, Community & Employee Engagement. "Let's keep things rolling in 2020!"