Inspiring Others: Ying's Journey to Director of Business Management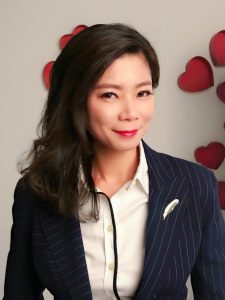 Ying Guo joined Jabil Japan in 2005 as a Customer Service Administrator and was promoted to Business Unit Coordinator just three years later, relocating to Jabil's Huangpu site. There, she oversaw two large customer accounts, while also bringing on a third customer to the business, leading to her promotion to Business Unit Manager in 2012.
Ying continued to build Jabil's successful automotive incubation business, adding two more customer accounts to her portfolio and becoming Senior Business Unit Manager just ten years after she joined Jabil. Through her guidance and leadership, Ying brought a total of six new customers to Jabil Huangpu.
Recently promoted to Director of Business Management at Jabil Huangpu, Ying reflects on her journey and attributes her success to the hard work and motivation that she saw from her mentors and leaders.
Mentors
"I do have mentors – and not only one but a few because it's important to learn from multiple and diverse viewpoints," she said. Ying characterizes her mentors as inspiring leaders, who care about their employees and motivate them to come up with new, innovative ideas. These are people who have created a collaborative, open workplace for their whole team to succeed together, and it's the type of leader she strives to be at the Huangpu facility.
Passion for Business
Ying received her Bachelors and Masters degrees in Business Strategy and is currently pursuing her Masters of Business Administration from the China Europe International Business School. In order to educate others, she believes it's important that she, too, continues learning.
Along with an educational interest in business, Ying also attributes her choice in following a career in business to the examples set by senior leaders and executives at Jabil. She felt a connection to their styles of leadership and wanted to contribute to the inspirational work environment.
"I would attend meetings and listen to leaders like Alessandro Parimbelli and Mike Loparco talk about servant-leadership – a style that promotes sharing the 'power' with others, putting others' needs first and helping employees develop – and realized that I wanted to support a team like that; it's an empowering way to success," she shares.