Intertwining Engineering and Manufacturing
Going into college, I knew I wanted to pursue an engineering degree, and from there, I went into the area of mobility – mobile phones and the infrastructures that support those devices. When you look at this industry, and the millions of products made each year, I found that engineering and manufacturing are very tightly wound together. If just one thing isn't dialed in correctly, so to speak, then the waste is significant, and quality is negatively impacted with every passing hour before the issue is corrected. It shows how science, technology, engineering and mathematics (STEM) and manufacturing truly go hand in hand.
Seeing the technologies being utilized and understanding the criticality of the production process, my interest was peaked, and I knew I wanted to join the manufacturing world. If you look at the industry and the technology used, it's cool stuff, and it's very exciting to be a part of those advancements.
It's what attracted me to Jabil – we get the chance to partner with many different companies that work in diverse markets and have unique products. Because of that, we have the opportunity to constantly learn new things and have a very wide breadth of exposure to new technologies. There's nothing more exciting to an engineer!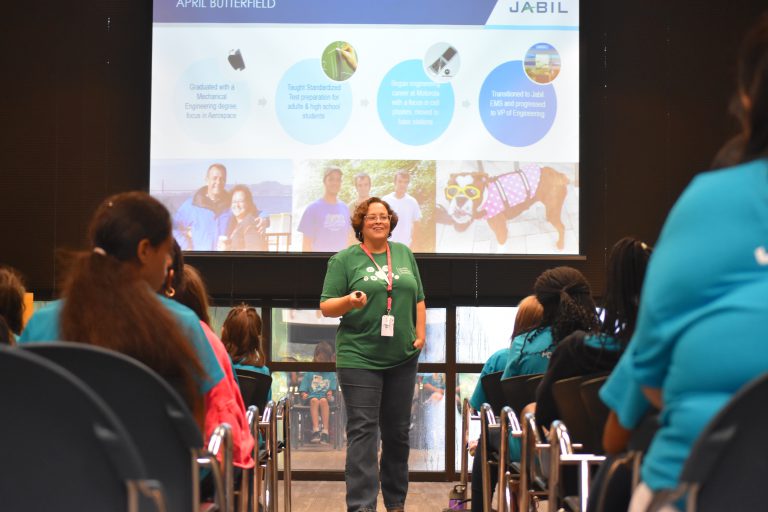 In this field, you're able to dream up the possible and then figure out how to make it practical. This makes the engineering and manufacturing partnership challenging, dynamic and interesting. It's one of the selling points for STEM students to join the production world – there's infinite possibilities to create, innovate and improve.
I feel passionate about sharing the wonders of STEM and manufacturing with the future workforce and take any chance I can to help youth in the community. Recently in St. Petersburg, I worked with my team to create some fun and exciting curriculum for the Girl Scouts of West Central Florida's "POWER IT UP" Powered by Jabil" summer camp. We showed girls between the ages 9 and 13, the creative side of STEM through 3D printing activities, solar power, windmill projects and coding.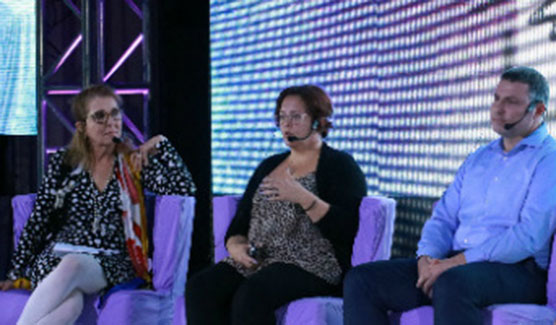 I also had the privilege of mentoring at the American Heart Association's Girls Go Red for STEM event last year, where 100 middle school-aged girls from underserved neighborhoods were invited to a one-day education event to get hands-on exposure to STEM. I was honored to have the chance to talk with these bright, young women about the career possibilities out there waiting for them.
The manufacturing industry is strong right now and continues to grow, so it's crucial that we as leaders in STEM and manufacturing use our experiences and knowledge to help impact the future generation of employees. Technology will continue to create new paths, and a career in engineering is a great opportunity to be on the forefront of those advancements.