Jabil and the Girl Scouts of West Central Florida POWER IT UP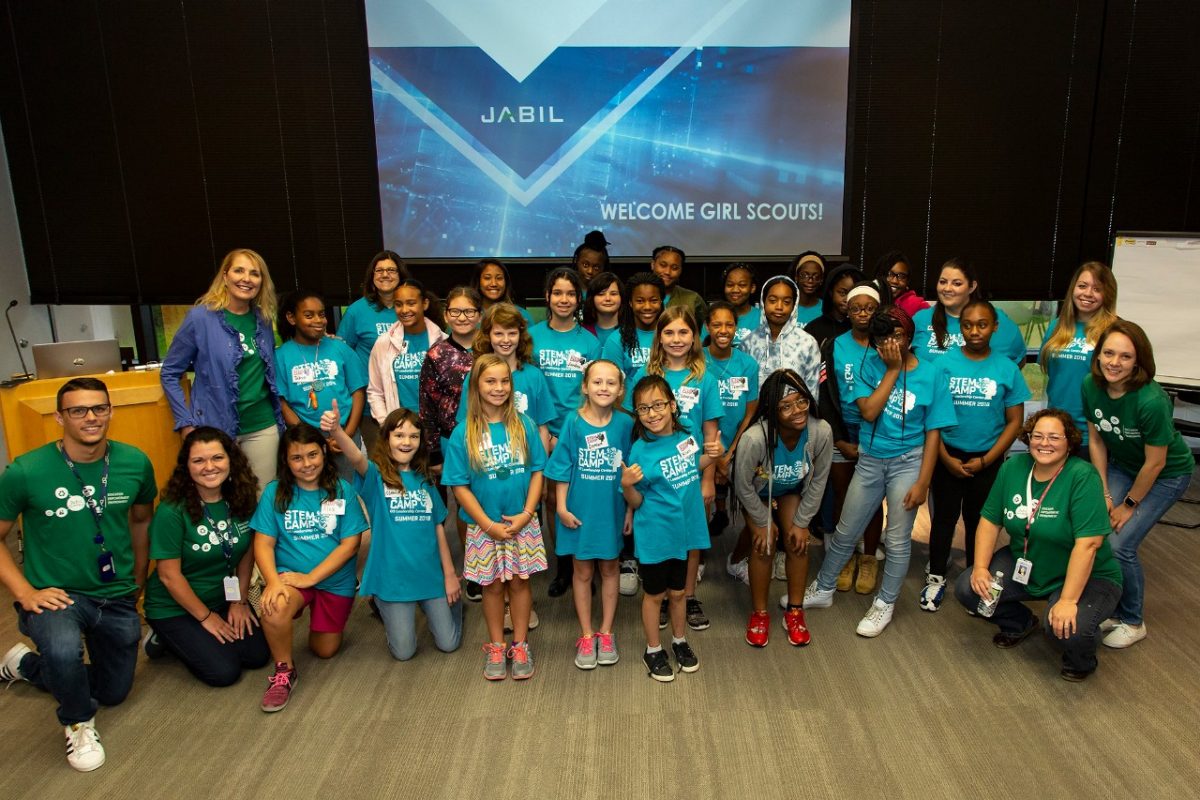 Jabil St. Petersburg sponsored the Girl Scouts of West Central Florida's "POWER IT UP Powered by Jabil," a week-long summer camp aimed to educate and empower girls 9 – 13 years old to explore careers in science, technology, engineering and mathematics (STEM). The event was sponsored by Jabil's corporate Jabil Cares team, who worked closely with Jabil Vice President of Technology, April Butterfield and her team of design engineers to craft the STEM program curriculum. "April's team was instrumental in formulating the creative content and presenting to the girls, but I also think the inspiration went both ways," said Senior Vice President Beth Walters.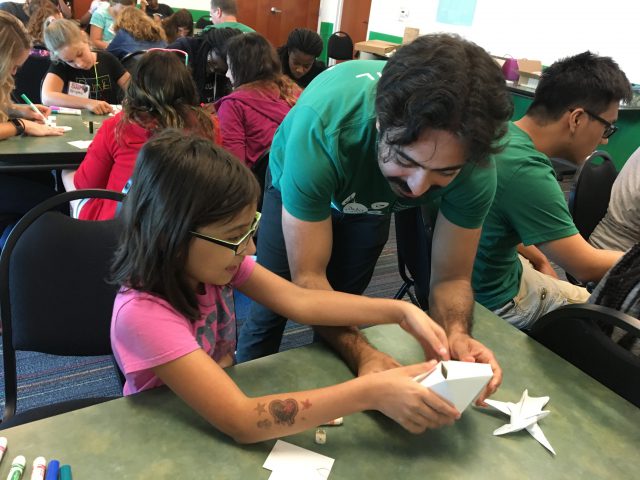 During the week, 27 girls learned about a variety of STEM-related subjects, including: solar energy engineering, supply chain, digital technology and more. Jabil employees visited the girls Monday through Thursday at the Girl Scouts Leadership Center, bringing new technologies and creating fun hands-on projects to test their STEM knowledge. On Friday, Jabil St. Petersburg welcomed the girls to the campus to tour the different facilities and departments. Employees from the manufacturing facility and from the engineering, supply chain and communications departments demonstrated how STEM is applied to a variety of jobs at Jabil.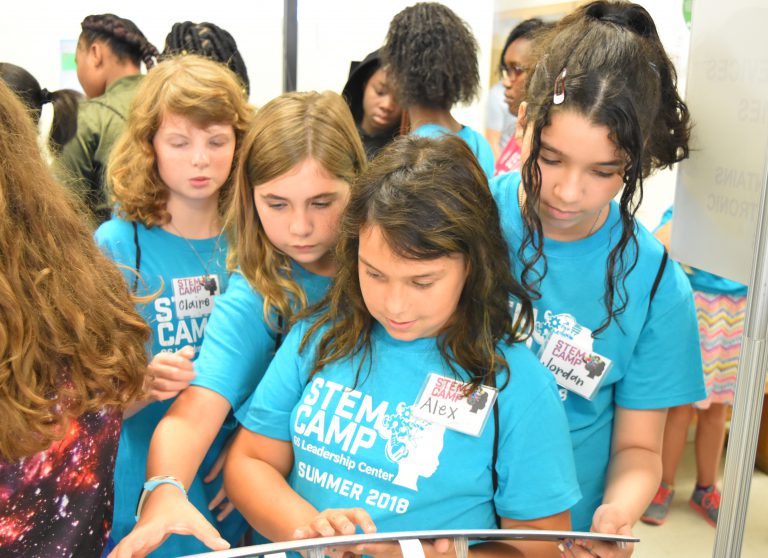 Ty'ana, a 13-year old Girl Scout who attended the STEM camp and who also excels in math said, "I always thought about a career in STEM especially coding. And after this camp, I think I want to work at Jabil because I saw things I can do with the coding, like 3D printers and holograms and cool stuff like that!" Another Girl Scout, age 12, learned there are no boundaries when it comes to future technologies. "I like being creative and at the camp, I learned how cool a lot of STEM things are because there aren't rules to what you can make!"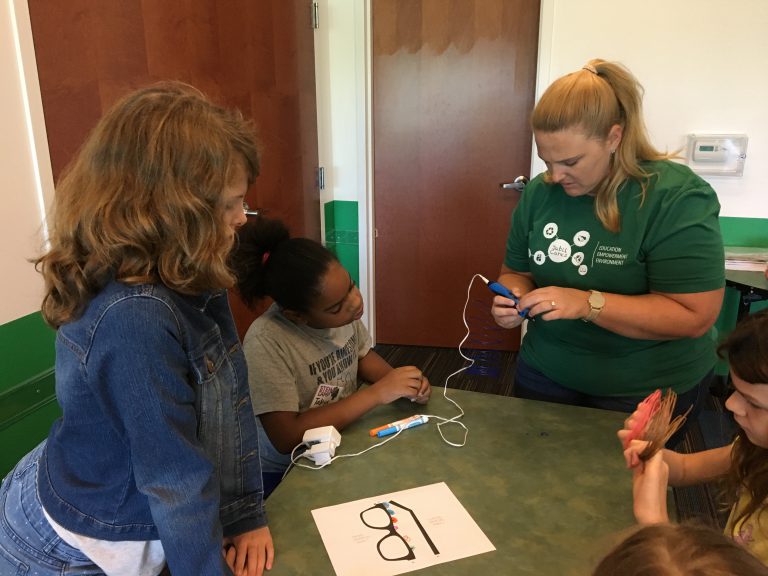 he employees had fun, too, with many of those who volunteered saying how they learned a lot from the experience: "This was good practice for me to be able to explain technical items in simple terms, which is important when it comes to speaking to a customer who may not know the mechanics of the product," said Elise Sebak, operations intern. "This was a great opportunity to educate the next generation on what professions are available and how they can get into them," said Natasha Holton, site quality manager, who helped guide the Girl Scouts through the St. Petersburg manufacturing facility. The Girl Scouts heard from a variety of teams, including: Engineering, Multimedia and Supply Chain It couldn't get more rewarding than to hear from Abigail, 12-year old Girl Scout, "I always wanted to be a teacher, but now I think I might want to work here with the cool technology and work with people in other countries."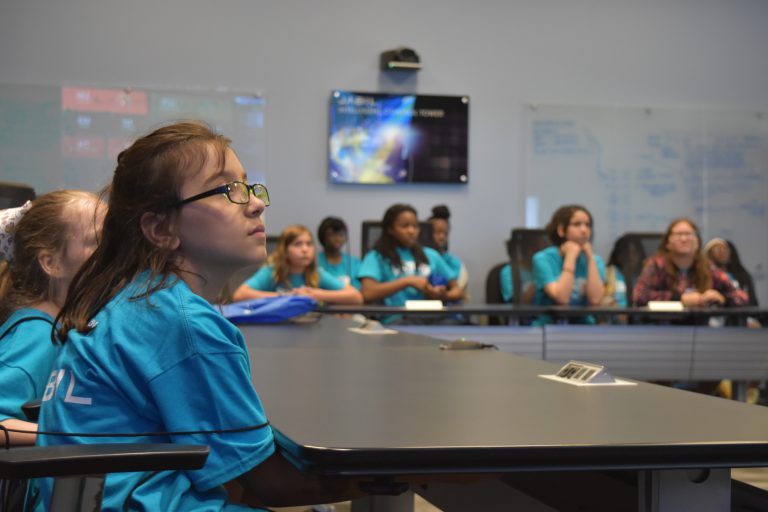 The employees who volunteered throughout the week felt as empowered as the Girl Scouts from the experience. "Days like this are inspirational when we get to spend time with kids, to see their interest and have hope for the future. It just cheers you up and reinvigorates you to tackle those problems that have been getting in your way with your projects," said Michael Coots, design engineer.