Jabil Leader and Former Girl Scout, Alma Brings Math to Manufacturing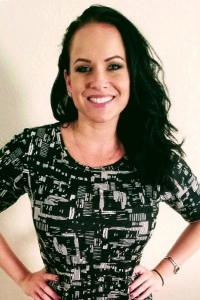 For Director of Mergers and Acquisitions Finance Integration, Alma Letona, mathematics has always been one of her strengths. Alma attended a middle school with a science and technology magnet program, where she found her passion for studying math and carried that with her through a Master's in Business Administration with a focus in forensic accounting.
Along with her high educational and career achievements, Alma is also a proud representative of the Girl Scouts of the United States of America and fondly remembers attaining several badges for completing math-focused projects. "One of the great things about the Girl Scouts is that it gives a unique and personal environment for girls to tap into things that really interest them," she said. "I definitely think that exposure at such a young age had a significant impact on my personal and professional growth."
Putting the M in Manufacturing
Reflecting back on her career journey, Alma hadn't considered using her passion for science, technology, engineering and mathematics (STEM), more particularly math, in the manufacturing industry. "One of the benefits of going into finance or accounting, though, is that every industry needs these roles, and the pace of this role matches the high-demand and versatile setting found within a manufacturing company," she said.
Leadership Success
She joined Jabil in 2015 and is a successful leader, having built a team of strong project managers, who are seen as the leads for Finance Integration for the Mergers and Acquisitions department at Jabil's headquarters in St. Petersburg, Florida. Alma attributes some of her success to the leadership skills she was exposed to at a young age, saying, "Being a Girl Scout really fosters leadership qualities and promotes ambition to excel at so many different things."
Inspiring the Next Generation
Alma had a chance to share her experiences and passion with current Girl Scouts, who visited Jabil's corporate office to learn about science, technology, engineering and mathematics in action. The youth were attending "POWER IT UP Powered by Jabil", a week-long summer camp aimed to expose girls to the possibilities of STEM.
"Have confidence, take chances and recognize failures
as just an opportunity to learn and grow." The young girls also had the chance to interact with Jabil employees and previous Girl Scouts, like Alma, who told the campers, "Have confidence, take chances and recognize failures as just an opportunity to learn and grow."
Reciprocation is Key
As a Jabil Joule, Alma emphasizes the importance of surrounding yourself with encouraging, supportive and ambitious people. She also reminds us how success comes from reciprocating those sentiments to others. "I was able to build my career here at Jabil because of the empowering leadership in the organization, so as a director, I hope to be that same inspiring force for my team."