Jabil recognized by Women Executive Leadership Organization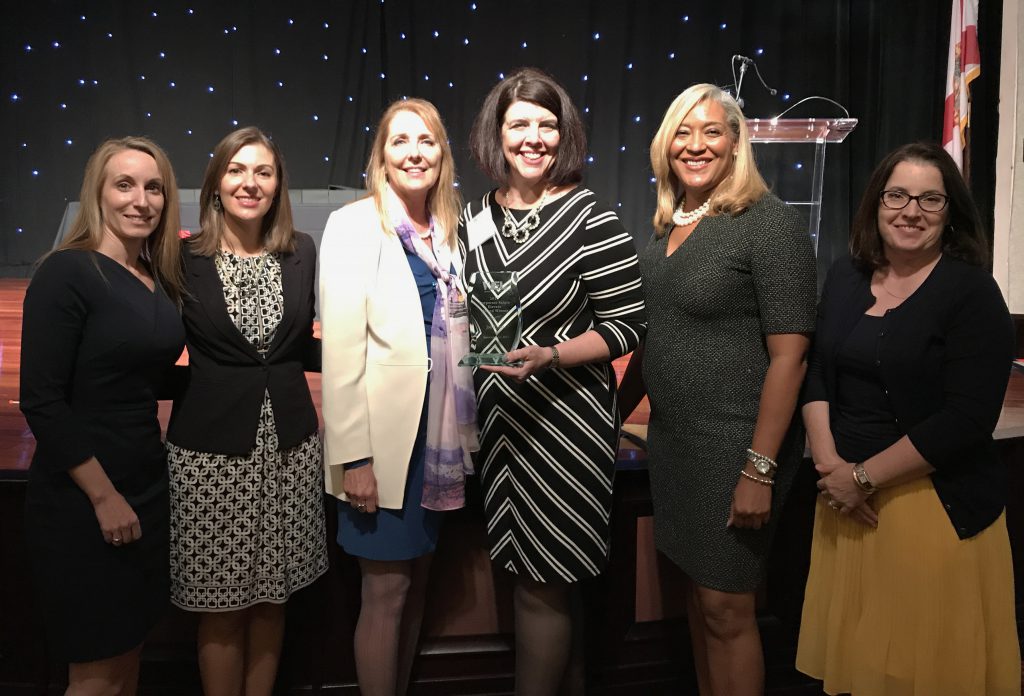 The Women Executive Leadership (WEL) is a nonprofit organization whose goal is to increase the number of females on corporate boards and in executive-level positions through advocating, educating and connecting inspirational leaders. WEL's Corporate Salute Event was held in Tampa last month to celebrate public companies with headquarters in the state of Florida that are making gender diversity advancements in the boardroom and C-suite.
This WEL event, like many Joules events around the world, was focused on connecting inspiring women and bringing awareness to the importance of workforce diversity. As Catalyst reports, companies with the most women board directors experienced a 16% higher Return on Sales compared to companies with little or no women. There's also a notable 26% higher Return on Invested Capital for companies that have boards with more women. Currently, over one-quarter of S&P 500 companies in the United States have one or less women on their board of directors (Catalyst, 2017).
This year, Jabil was one of WEL's Elevate Award recipients, which recognizes companies that have increased the number of females on the board of directors. Beth Walters, founder of Jabil Joules and Senior Vice President of Communications and Investor Relations, accepted the award on behalf of Jabil. She was joined by several other senior female leaders at a Jabil-sponsored table, including: Janice DiRose, Director of Global Legal Affairs; Kristine Oureilidis, Vice President Deputy General Counsel; Stephany Setrajcic, Senior Director of Risk Governance; Michelle Smith, Senior Director of Communications; Sharon Vinci, Vice President of Human Resources Operations and Mergers & Acquisitions; and Sherry Williams, Vice President of Global Compliance.