Jabil's 2020 STEP Ahead Honorees Announced
March 2, 2020, Washington, D.C. – For the sixth year in a row, Jabil has two Honorees named for the Manufacturing Institute's 2020 STEP Ahead Awards, the most any one company can have per year. These awards recognize women in science, technology, engineering and production (STEP) who have gone above and beyond in their contributions to the industries and demonstrated a commitment to future talent by empowering the next generation of female manufacturers.
Congratulations to Bella Qiu and Evelyn Ferrer for being Jabil's 2020 Honorees!
With more than 1,000 females nominated for the awards this year, we are proud of our Honorees for their work bettering manufacturing, as well as others in and out of work. Jabil nominated 10 females for this award, the most a company is able to submit each year, who each demonstrated outstanding work improving our processes, empowering their teams, bringing success to our customers and inspiring the next generation. We are proud of and encouraged by each and every one of them.
Bella Qiu, operations director, was recognized for leading efforts around a novel digital ecosystem factory that will spearhead a new era in the company and for expanding one of our sites in India. Among her technical achievements over the last six years at Jabil, Bella also increased female leadership at her site by building a mentorship program at Jabil Shenzhen and by remaining focused on progression planning for middle-management and mid-career female employees.
Evelyn Ferrer, senior director of regional operations, Latin America, has had a diversified and progressive career for 19 years at Jabil, rebuilding five manufacturing sites, increasing revenue four-fold and greatly exceeding customer expectations. Her dedication to improving our processes is complemented by her desire to give back to the communities in which she works, jumping into action when help is needed. She organized assistance with our Cayey, Puerto Rico, site after the devastation of Hurricane Maria and built long-term preparations for similar future disasters.
Our Honorees' stories are inspiring and demonstrate how our employees make the organization and the communities we operate in better.
We'd like to extend a special congratulations to all of our 2020 nominees and internally recognized female leaders:
| | |
| --- | --- |
| Caroline Chen | Senior Regional Human Resources Manager |
| Ethel Chavira | Central Purchasing Manager |
| Fedra Chillida | Senior Production Manager |
| Joanna Topolewska | Senior Supply Chain Development Manager |
| Life Fan | Industrial Engineering Supervisor |
| Minerva Martinez | Operations Director |
| Patricia Siqueiros | Senior Supply Chain Development Manager |
| Peklean Lee | Senior Materials Manager |
| Rhonda Giedt | Senior Manager of Marketing |
| Silvia Franquet | Business Unit Manager |
| Silvia Likhtei | Production Manager |
| Spring Xu | Operations Manager |
| Yanqiong (Barbra) Liu | Senior Business Unit Manager |
Thank you for using your passion for manufacturing and related industries to advance Jabil and support growth in talent for the future of our industry.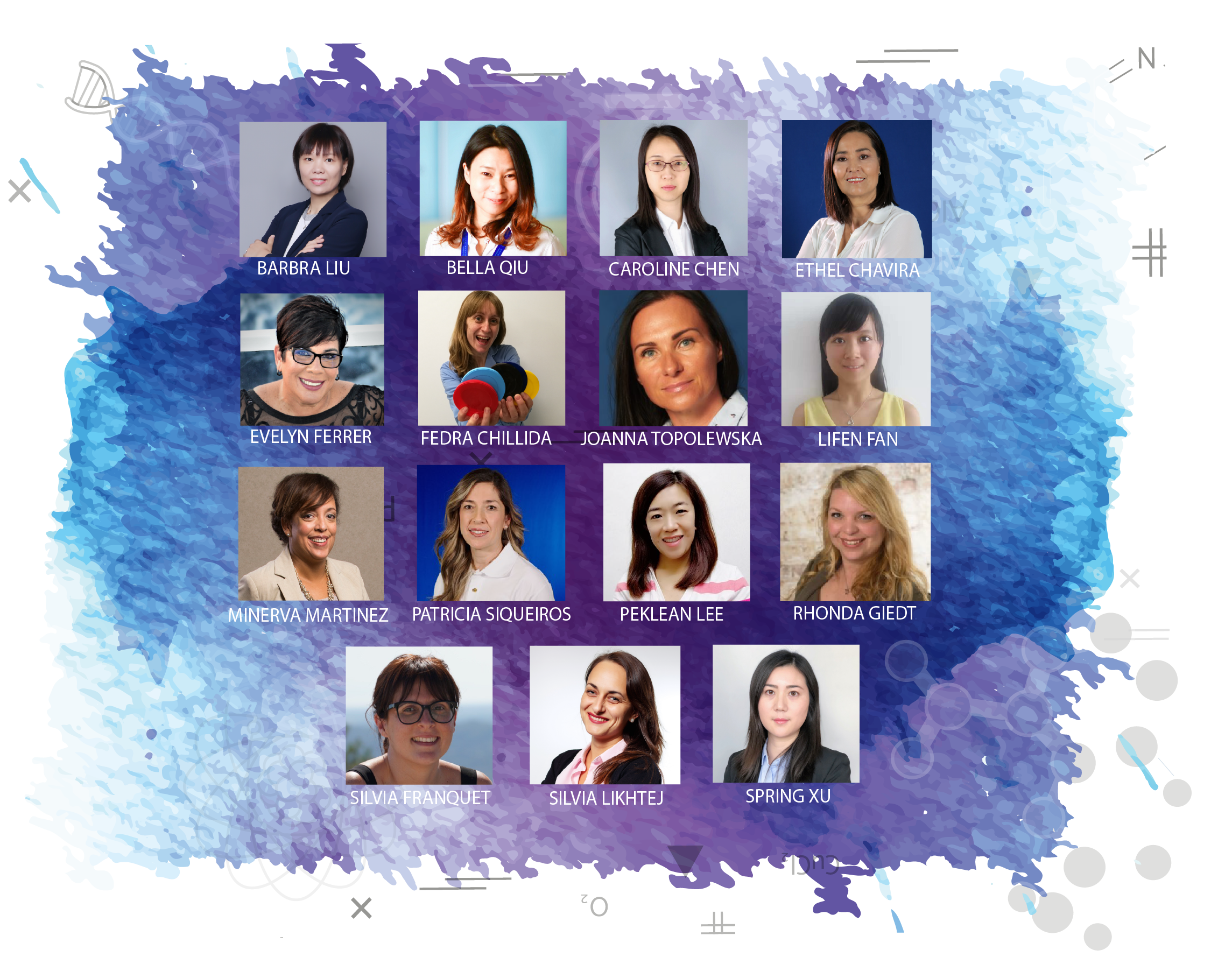 The Manufacturing Institute (the Institute) is the 501(c)(3) affiliate of the national Association of Manufacturers. As a non-partisan organization, the Institute is committed to delivering leading-edge information and services to the nation's manufacturers. The Institute is the authority on the attraction, qualification and development of world-class manufacturing talent. For more information, please visit www.themanufacturinginstitute.org