Jabil's Continuous Commitment to Empowering Women – International Women's Day 2018
A note from Beth Walters, Senior Vice President of Communications & Investor Relations: The 2018 theme for International Women's Day was #PressForProgress. It seems like a perfect description of the great things Jabil Joules around the world are doing to push for progress in their respective fields. We all play an important role in impacting the future generations of female scientists, technologists, engineers and mathematicians. We're educating and mentoring coworkers, as well as young females in our communities, leading by example and giving back to the next generation. Jabil Joules is focused on inspiring women to chase their dreams, reach their goals and celebrate their achievements. As sites celebrated International Women's Day on March 8, they fortified Jabil's culture of inspiration through their commitment to educate, mentor and connect. I'm proud to be surrounded by so many extraordinary women and thank each of you for your continuous support and energy to maintain the Joules mentality in all that we do — professionally and personally. Together, let's #PressForProgress and achieve positive change.
Professional Development in South Asia, Latin America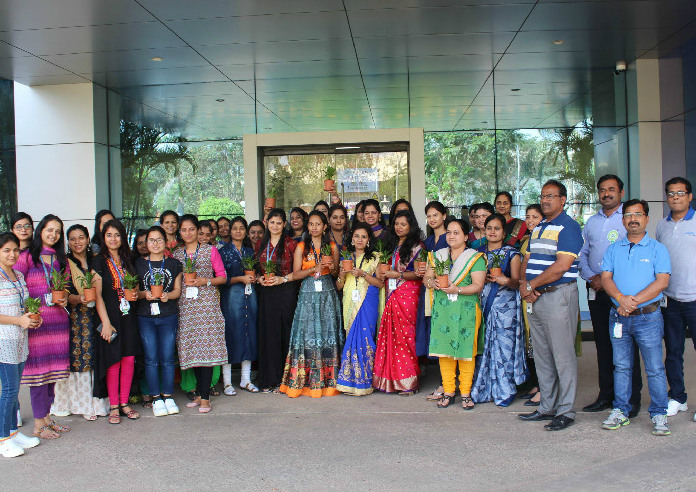 International Women's Day is an annual day of awareness to celebrate the social and cultural achievements of women, bringing together men and women to create positive change. Jabil Joules from every region came together with their male colleagues to empower each other and increase awareness. Events were diverse, ranging from movie screenings to appreciation gifts to workshops and seminars – all focusing on the Jabil Joules' focus areas of Educate, Connect and Mentor. Two Jabil sites in South Asia had a female site leader speak with younger female employees on their career paths and offer advice on how to be successful. Dienny RH, program manager at Jabil Bandung, spoke to millennials at the site – almost 20 percent of their employee population – about her career growth over the last two decades in manufacturing. In Pune, Design Engineering Manager Supriya Jadhav shared how her career progressed while being at Jabil for 20 years in the hopes of inspiring the younger generation of employees to always strive for success.
In Juarez, Mexico, the site launched its Jabil Joules program by inviting Teresa Delgado, president of Index Juarez, a nonprofit that supports the local economic manufacturing industry, to talk about her experience being in the field for more than three decades. With 50 employees attending, the site is excited its Joules program is off to a successful start.
Personal Growth across Asia, Europe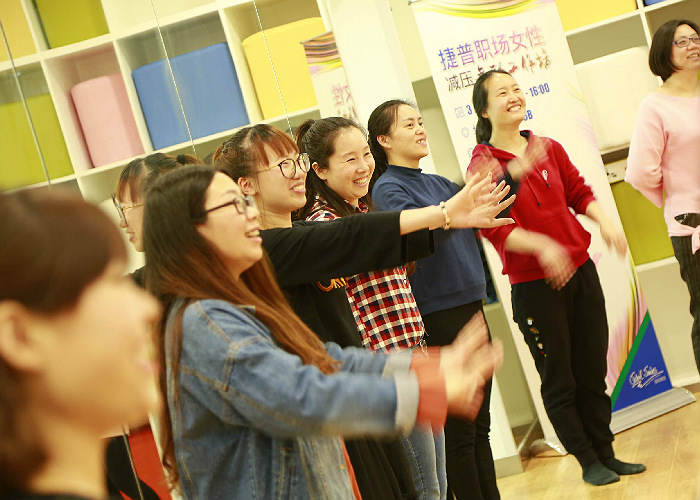 While these events focused on professional growth, other sites organized events around personal growth, specifically health-related topics. In Shanghai, a local psychological counseling institute spoke to female employees about the importance of taking care of themselves and reducing stress. At Jabil Penang, the Joules held a workshop to bring awareness to important female health topics and teach proactive ways to stay healthy.
Other sites focused on recognizing and celebrating their female employees through gifts of appreciation. In Nagyigmánd, Hungary, and Uzhgorod, Ukraine, female employees were recognized by site leadership and thanked for their dedication to inspiring female manufacturers. Joules at each site were given flowers and other small gifts to commemorate the day's festivities. "The main idea was to show deep appreciation to our female employees for all they do, small and big, in a fun and festive way," said Nataliia Bobryk, travel coordinator at Jabil Uzhgorod. "We were all so very appreciative of the wonderful greetings."
Celebrating Empowerment in South Asia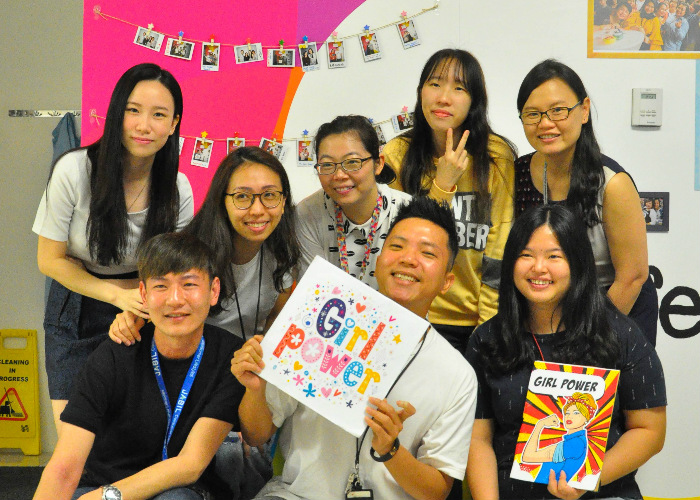 Along with giving small gifts, Jabil Taichung organized a social media campaign where employees posted photos and kind messages to female employees, celebrating the impact these women have had at the Taichung facility. Similarly, employees at Jabil Singapore set up a photo booth so employees could take photographs with a female colleague who has inspired them. The site had more than 25 percent of their employees participate, covering an entire wall with photos from the day. Continuing the celebrations, Jabil Vietnam held their annual International Women's Day competition, where male and female employees teamed up with the goal to collaborate, create strong bonds and have fun. This year featured a cake decorating competition!
Latin America, Europe Sites Focus on Connecting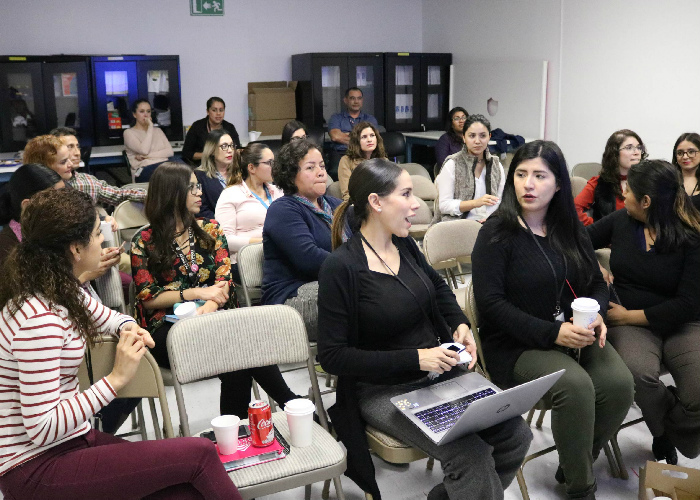 Continuing the diverse events held on International Women's Day, Jabil Joules at the Baja facility organized a screening of Miss Representation, a documentary on the under-representation of women in leadership in mainstream media and culture. Incorporating Jabil's culture of integrity, the site also created an open environment for the Joules in attendance to talk about personal obstacles they've had to overcome in the manufacturing industry. "Many of the employees left feeling empowered and vowing to actively be involved with Jabil Joules to help empower their colleagues," said Karen Arias, industrial engineer.
Opening their activities with a similar talk about females and the manufacturing industry, Joules in Bray, Ireland, had a morning coffee meet-up that focused on continuous improvement, both personally and professionally. Roisin MacEntee spent time discussing the impact women in Jabil are having on process improvements through Deliver Best Practices, Jabil's internal continuous improvement competition. Their goal was to inspire female employees to continue their positive impact on the company.
Joules #PressForProgress
Throughout these sites, the common theme was to connect and educate female employees on professional, as well as personal, growth. Jabil Joules around the world came together to support each other and #PressForProgress.