Joules Recognized in Washington, D.C. for Commitment to the Manufacturing Industry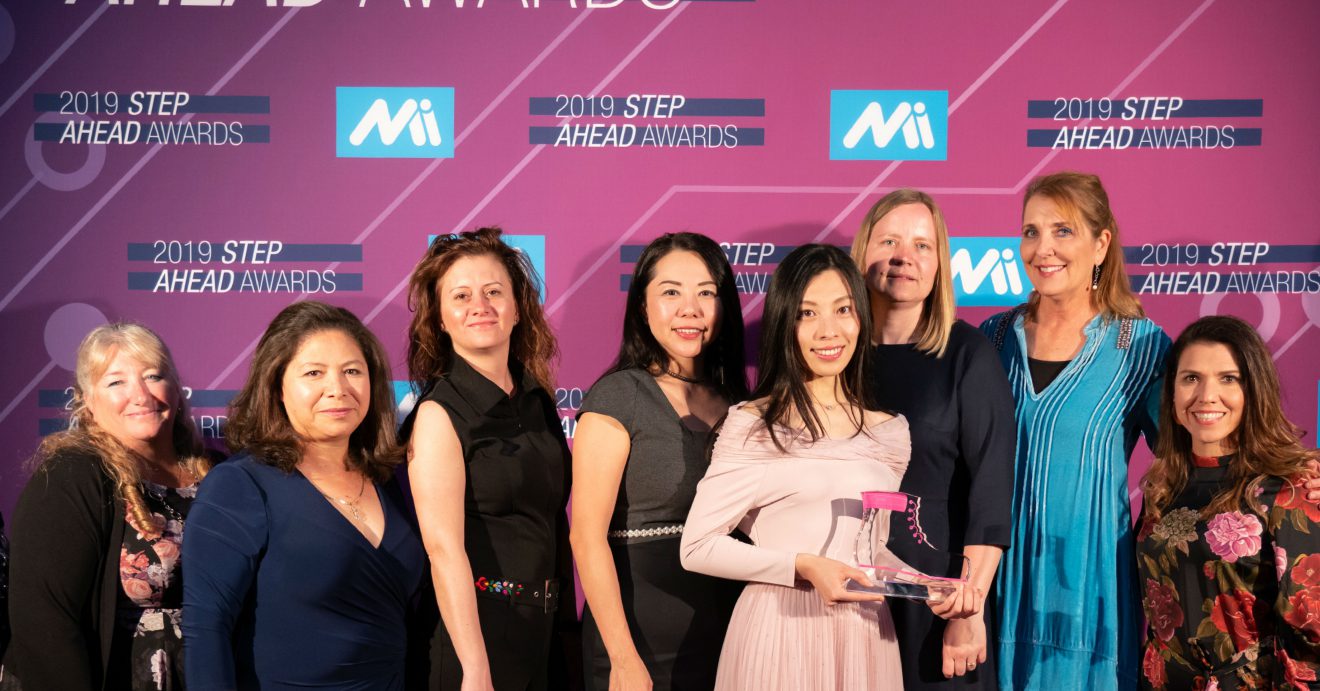 With 4.6 million manufacturing jobs being created by 2028, there is a great need to ensure there isn't a skills gap or an inability to fill those positions, and women in the industry are exemplifying their commitment to inspiring the next generation by empowering their teams and youth in the community. Last week in Washington D.C., 130 women, including two of Jabil's own leaders, were recognized at The Manufacturing Institute's 2019 STEP Ahead Awards gala for their achievements in growing the industries of science, technology, engineering and production (STEP). The STEP Ahead Awards are given to female leaders who have been recognized by their peers and company as those going above and beyond in promoting the field, bringing success to their companies and supporting others' careers.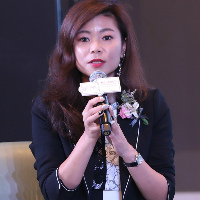 Jabil's Ying Guo, director of business management, was named a 2019 STEP Ahead Honoree, and Vivian Wang, assistant operations development purchasing manager, was recognized as a 2019 STEP Ahead Emerging Leader Honoree – someone under the age of 30 who is seen as rising talent in manufacturing. Joining them in Washington D.C. were five other Jabil female leaders (photographed below), who were nominated for the awards this year, to show their support and connect with one another. During a Jabil-organized professional development session, the nominees uncovered their diversities and learned how to leverage others' unique skills to collaborate and bring success to Jabil.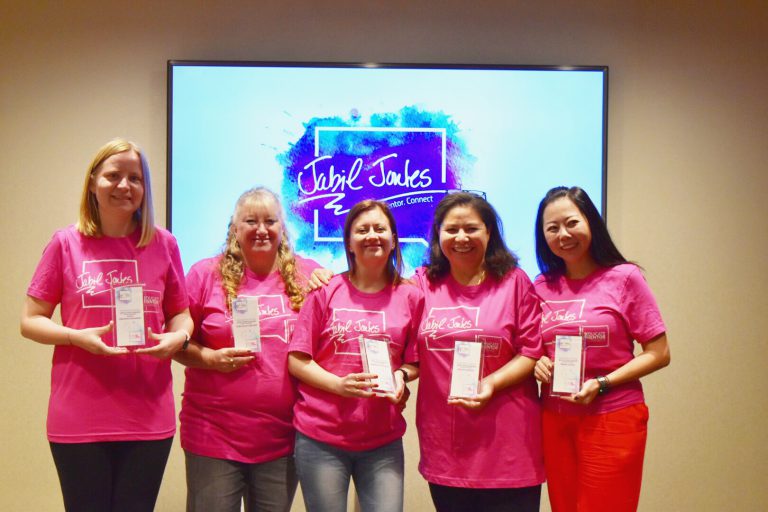 Among those who attended the event were female leaders in business, finance, information technology, purchasing, quality and operations. These Joules traveled from Jabil sites in Chengdu, Huangpu, Kwidzyn, Singapore, St. Petersburg and Tiszaújváros. Jabil has a natural diversity with its processes and people, which was clearly seen among our nominees and is best exemplified through the greater Jabil Joules program – a network of mentorships, education and community involvement activities for employees to support larger diversity efforts across the company. Supporting that mission, Joules joined the Manufacturing Institutes' STEP Ahead awards in 2015 to recognize and support career advancements of our female workforce. Each year, before attending the awards gala, our nominees attend a Jabil-specific workshop and have opportunities to connect and network with their peers who come from around the world.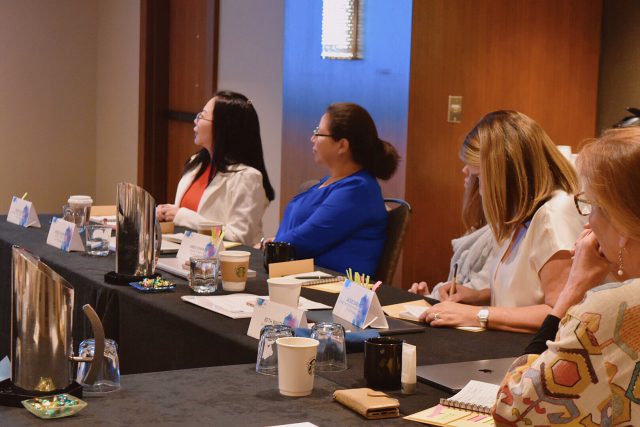 This year's development focused on personal branding with those in attendance having the opportunity to learn from Beth Walters, senior vice president and founder of Jabil Joules, about the program's mission to educate, mentor and connect and how they each play a part in furthering that for future generations. She asked each nominee for a pledge of how they will "pay it forward." In addition, the group participated in activities to uncover their diversities and personal brand with the help of Jackie Darling, senior director of diversity and inclusion at Jabil, and Michael Robinson, Chairman and CEO of Montgomery Strategies Group, LLC. Despite the variety of departmental backgrounds and geographical locations, the women found many similarities among themselves, including their work-life balance and family roles, the way they manage projects, their professional goals and their unique educational backgrounds. For some of our nominees, it was the first time traveling to the United States, and for others, it was the first time they were externally recognized for their efforts at Jabil; but for all of them, it was an experience of a lifetime that celebrated their achievements and served as a catalyst for them to continue to inspire, empower and grow manufacturing.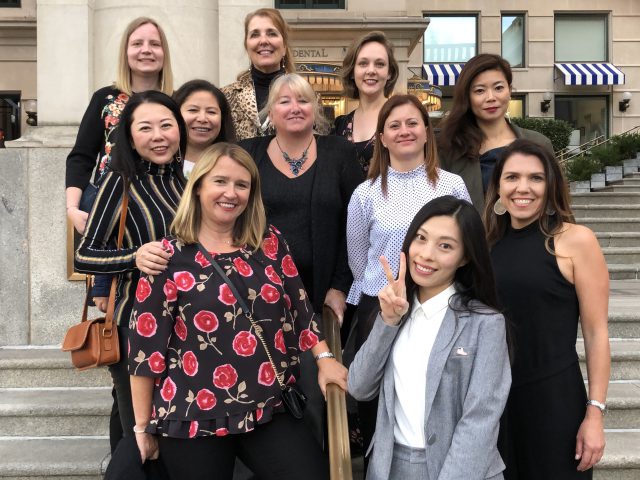 No matter where we come from, what our previous experiences are, or what department we currently work in, everyone's unique skills and characteristics are what make Jabil successful. A huge thank you to the female leaders nominated in this year's STEP Ahead Awards for all you do!
Congratulations again to all of our 2019 Nominees:
• Anita Urbańska-Borowiec, Plant Controller (Kwidzyn, Poland)
• Bella Qiu, Senior Operations Manager (Shenzhen, China)
• Feppa Aclan, Assistant Quapty Manager (Huangpu, China)
• Gabriella Pózmán, Business Unit Coordinator (Tiszaújváros, Hungary)
• Grannaz Amirjamshidi, Manufacturing Engineering Manager (San Jose, California)
• Irene Leong, Central Purchasing Manager (Singapore)
• Kelly Xu, Senior Manager of JGP Talent Acquisition (Chengdu, China)
• Loni Elps-Vroom, Information Technology Tech Lead (St. Petersburg, Florida)
• Rocio Ivanov, Senior Global Quapty Manager (St. Petersburg, Florida)
• Supriya Jadhav, Design Engineer Manager (Pune, India)
• Vivian Wang, Assistant Purchasing Manager (Chengdu, China)
• Ying Guo, Business Unit Director (Huangpu, China)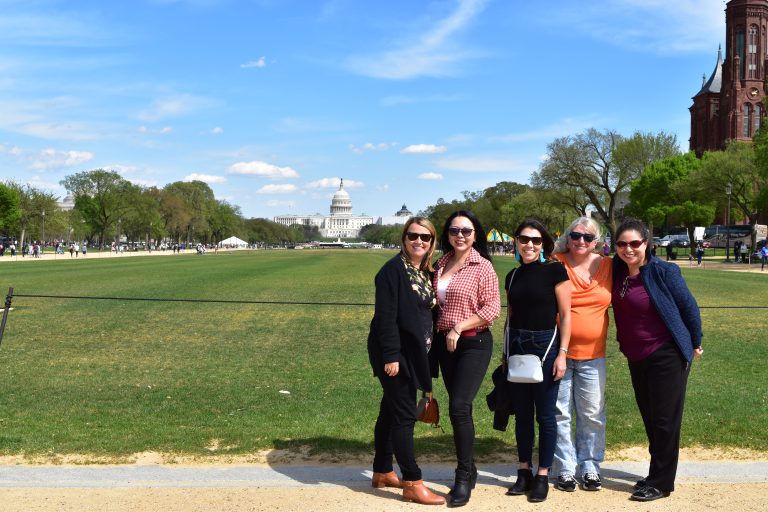 *The Manufacturing Institute (the Institute) is the 501(c)(3) affiliate of the national Association of Manufacturers. As a non-partisan organization, the Institute is committed to depvering leading-edge information and services to the nation's manufacturers. The Institute is the authority on the attraction, qualification and development of world-class manufacturing talent. For more information, please visit www.themanufacturinginstitute.org.