Taichung's Power Forum: The Power of Diversity & Inclusion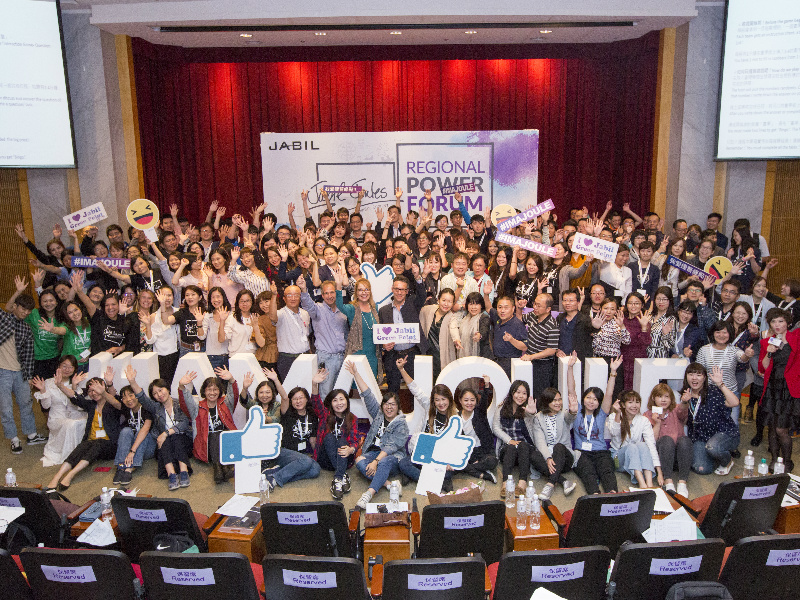 Another global Jabil Joules Regional Forum was held, this time in Taichung, with nearly 200 Jabil Joules from across Asia gathering last week to connect. While previous regional events in Guadalajara, St. Petersburg and Tiszaújváros centered around topics of inspiration and goal-setting, the North Asia Power Forum focused on "The Art of Balance," with a focus on the power of diversity and inclusion.Employees from sites in Chengdu, Huangpu, Shenzhen, Suzhou, Taichung, Wuhan and Wuxi joined Jabil leadership from Asia and Corporate to discuss how our culture of Inspiration can be seen through the importance of balance, from the work-life relationship to diversity and inclusion.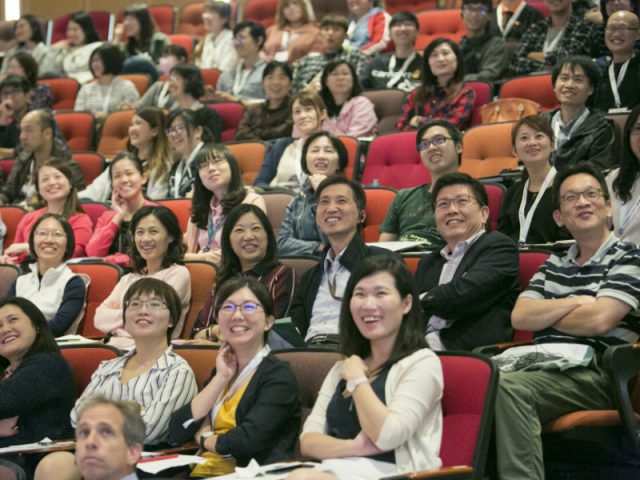 Kenny Wilson, executive vice president and chief executive officer of Jabil Green Point, helped kick off the event by talking about the importance of diversity in the organization, saying, "If a group of people has the same background, whether it's gender, geography or industry experience, they don't have diversity of thought. They think the same way, so when they try to solve complex problems, they just can't do it.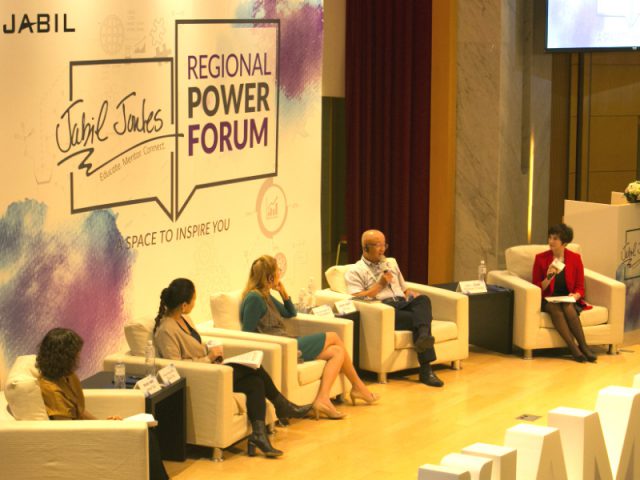 The event featured an external keynote speaker – Elisa Chiu, chief executive officer of Anchor Taiwan, who spoke to her journey of diversity around the world from growing up in Taiwan, working in the male-dominant financial world of Wall Street in Hong Kong, then transitioning to the start-up industry of Silicon Valley, and finally coming back to Taiwan to work in production. Her advice for the audience was "be strong, say yes and find your place!"
The next portion of the day's event consisted of a panel discussion in which Beth Walters, senior vice president; Jessie Tsai, operations manager; and MY Lee, senior vice president of operations joined Elisa Chiu on stage to speak about their experiences with unconscious gender bias, moving beyond those biases, mentoring and sharing the benefits of workplace diversity.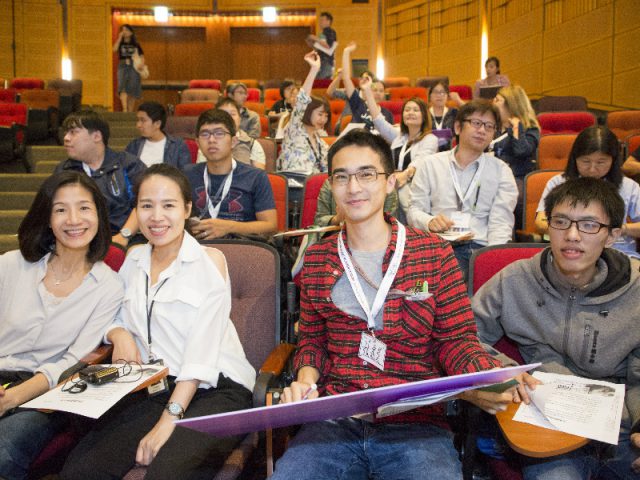 Jessie Tsai said, "My experiences over the years have shown how male and female managers demonstrate different qualities, all of which are important for success. It's important to maintain your value system and positive attitude, along with a proactive mindset, and you can prevail in every job."
Continuing that discussion, MY Lee also shared, "I've always focused on putting the right people in the right positions, regardless of gender, because the tooling industry only requires 'intelligence' and not a specific gender characteristic."
After the panel discussion, the attendees had a networking session with interactive games, where they could meet and share their diverse perspectives from years of experience and unique backgrounds to their different roles at Jabil. "It was a wonderful experience to interact and discuss these important cultural topics with colleagues from different sites," said Hong Li Chu, engineer from Jabil Taichung Tooling.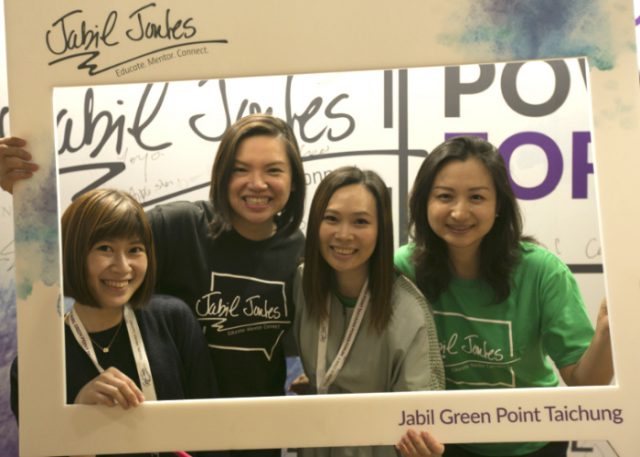 The atmosphere was positive, with many attendees looking forward to continuing the important topic with their teams back at their local sites and hosting similar events like this in the future. As Jabil Joules in China look ahead to future events, Beth Walters, founder of the program and panelist, summarized the positivity that came from the event: "It was a real pleasure hearing from everyone on the panel and speaking with the employees from so many sites in Asia, learning how diversity correlates to their experiences and leadership styles. We all play an important role in impacting the future generations of female scientist, technologists, engineers and mathematicians. Everyone is a jewel to the company, and together, we can make the impossible possible!"