Why Product Packaging Design Must Start with End-of-Life
"Begin with the end in mind" is a time management mantra popularized by best-selling author Stephen R. Covey during the 1990s. As consumer and manufacturing waste continues to grow in today's world, it's absolutely critical that we — as a global collective — "begin with the end in mind" with a laser focus on the end-of-life of product packaging design.
Globally, about 400 million tons of plastic are created each year, according to the latest United Nations estimates. Although society has come a long way in terms of recycling messaging, awareness and action, we have much farther to go in overall sustainability. According to the United Nations, only 9% of the plastic ever produced has been recycled and 12% has been incinerated, with the rest ending up in landfills or ending up in oceans, streams or other areas of our environment.
The need for sustainable packaging is undeniable. But what motivates companies to increase their emphasis on sustainable solutions? According to a 2021 study on sustainable packaging conducted by SIS International Research and Jabil, the top three drivers of improved end-of-life packaging are:
Genuine concern for the environment
Protecting brand reputation
Customer demand
Download the full report: 2022 Sustainable Packaging Trends.
Recognizing the Challenges of Product Packaging Design
Of course, good intentions and strategic initiatives often have hurdles that must be overcome. Survey respondents' comments reflect these realities of creating sustainable packaging solutions. In addition to government regulations with moving targets, lack of infrastructure is often cited as a significant problem. This is typically driven by a lack of consumer participation, collection, material recycling facilities (or MRFs), and mechanical and chemical recycling resources to accept post-consumer recyclables.
Money is also a concern. Although customer demand for more sustainable packaging is high, increased cost to the consumer can also be a barrier to sweeping changes in the manufacturing process. However, one example of a sustainability trade-off can be lightweighting — a strategy through which packaging is redesigned to reduce its weight — which can decrease supply chain expenses to offset the increased production costs.
Where the Industry Stands Today with Packaging Design
In the Jabil survey of 186 packaging and sustainability decision-makers, participants were asked about the product-level initiatives their companies are currently evaluating or adopting as part of a sustainable packaging program.
Implementing more paper-based packaging was the top answer, with 68% of companies indicating this is their No. 1 approach. Although paper-based packaging is highly ranked by manufacturers and appeals to consumers, it does have limitations. Since paper-based flexible packaging is often laminated with plastic or aluminum or coated with a resin lining, it is sometimes deemed non-recyclable.
And while some resin-lined paper isn't fully compostable, there are exciting advancements that supplement existing paper-based packaging. One example is scalable technology that uses innovative pulp molding capabilities to create packages such as Ecologic's paper bottles. With paper packaging being popular among both consumers and manufacturers, deploying a strategic blend of traditional and hybrid approaches can meet demand, while also reducing or even eliminating the amount of non-compostable waste.
Utilizing reusable packaging and increasing recyclability ranked second and third at 53% and 50%, respectively. While increasing the use of post-consumer recycled (PCR) materials is a valuable addition to a company's packaging portfolio, plastic packaging is still attractive to manufacturers due to its durability, versatility, lightweight properties and low production costs.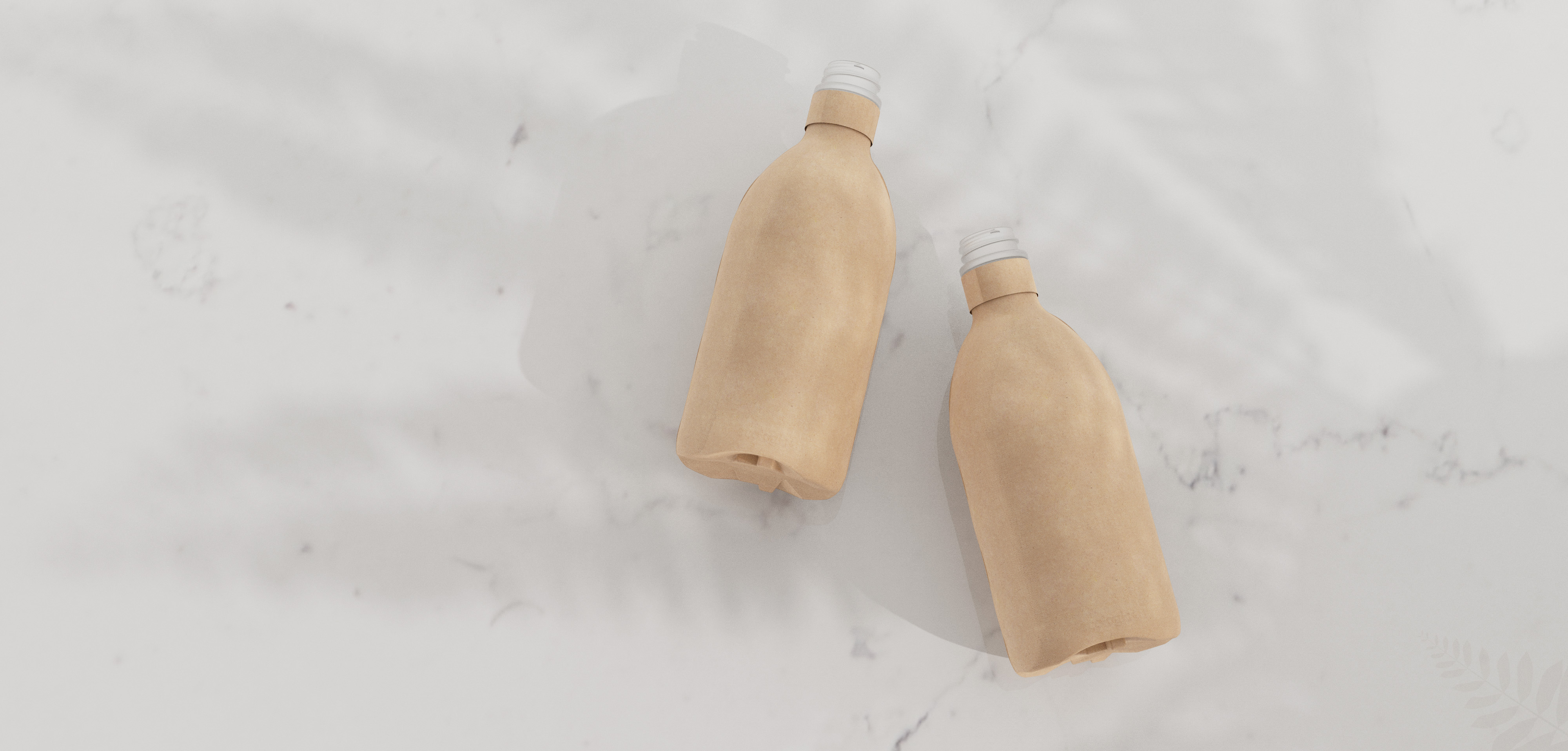 Many Factors are at Play in the Sustainable Packaging Design Process
Developing an end-of-life packaging strategy isn't a one-size-fits-all endeavor — and it can't be done in a vacuum. Each decision that is made about a product's packaging can have a positive or negative effect on overall sustainability, so it's critical to look at the big picture.
For example, if you manufacture a can of cat food packaging with plastic instead of a metal, it weighs less and could be nested in transport to filling, resulting in an 80% reduction in that product's carbon footprint. On the other hand, metal cans — especially aluminum — are much more recycled than plastic is, so using aluminum delivers a different sustainability benefit.
Determining what benefits a particular package offers starts by accurately calculating a package's carbon footprint and assessing the sustainability of its lifecycle. This requires a quantitative understanding of the end-to-end supply chain, accounting for the impacts of source materials, transportation, manufacturing and end-of-life packaging considerations.
The approach we take at Jabil Packaging Solutions includes assessing your current packaging's footprint and providing different options to increase sustainability - from using recyclable, paper-based or compostable materials, lightweighting through redesign and/or simply changing source material vendors or locations. As part of this process, we also address and implement a sustainable scalability plan as part of the packaging's overall end-of-life design strategy.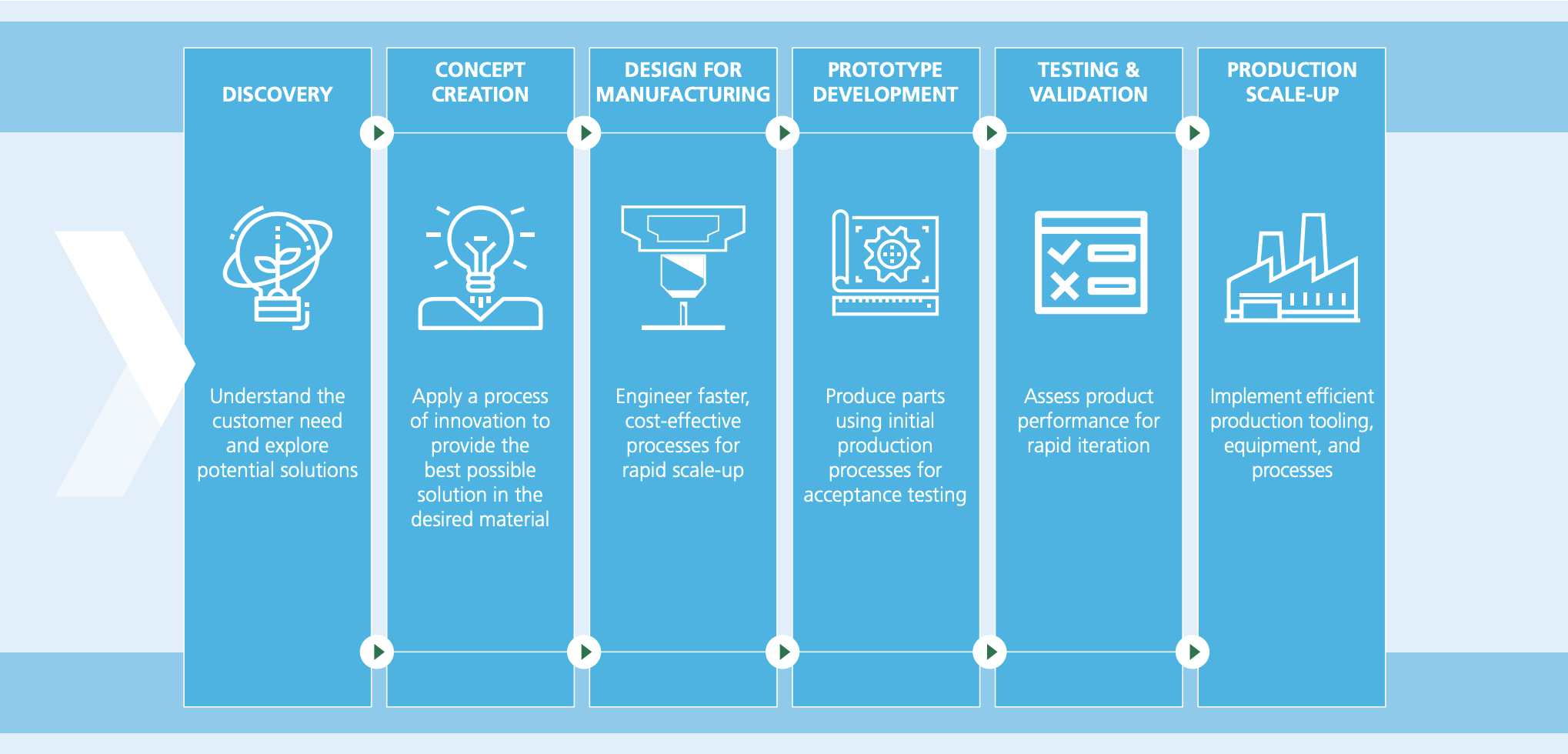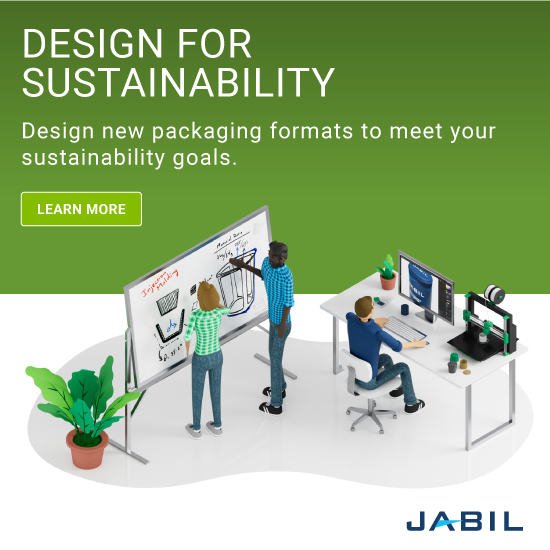 It's a matter of making the right decisions for your product packaging throughout the entire design process in order to gain a marked sustainability improvement.
As the world was turned upside down by a global pandemic, one of the first things we experienced was a rush to buy cleaning wipes and toilet paper. And although society may no longer be focused on toilet paper supplies, the messages about public health and improved sanitation remain.
Consumers were seeking more cleaning and personal hygiene products (like wipes) and single-use items — and continue to rely on the convenience of these disposable items. This compounds the need for sustainable packaging that doesn't compromise product stability, quality, safety or consumer satisfaction.
While mechanical recycling, chemical recycling and using PCR materials are useful tools in the quest for sustainability, one of the greatest opportunities comes from weight optimization using hybrid packaging.
Hybrid Packaging for the Win
One example is Jabil's newly introduced FusePack technology platform, which combines the most powerful features of multiple different packaging formats to leverage the best elements of rigid and flexible components. This lightweight, but strong, package reduces the product's carbon footprint and minimizes plastic content while improving e-commerce performance. It specifically addresses four common packaging problems:
Wasteful packaging : The FusePack Wipes container is 30% smaller than comparable rigid plastic alternatives but holds the same number of wipes; its strength also reduces the need for excessive secondary packaging.
Shipping and shelf space inefficiencies: FusePack wipes containers feature a 68% weight reduction over comparable rigid packs, nested shipping and reduced package footprint, which translates to efficient transport and more units per shelf.
Cracking/opening in the harsh transit conditions of e-commerce: The flexible, yet strong, pack can withstand the shocks, vibrations and temperature changes of ecommerce fulfillment.
Compromised product integrity: FusePack is hermetically sealed, extending shelf life and eliminating permeation.
The Growth of Refillable and Smart Solutions in Package Design
FusePack technology is just the start of well-designed end-of-life packaging. Consumer interest in online shopping and shipping was already increasing, but when the pandemic hit, the demand grew exponentially. Today, e-commerce ready packaging is a critical component of any manufacturer's design strategy.
Reusable and refill packaging combines a high value-added durable (or reusable) package with an extremely lightweight "refill" that contains the consumer product. The refill package, such as FusePack, is designed to deliver the product and fit into the reusable delivery device. The reusable package can be equipped with smart features such as electronics and connectivity.
Connected packaging includes sensors that can determine the weight or level of the product and trigger an automatic reorder of lightweight, minimally packed refills. The use of refillable packaging reduces the overall cost and amount of disposable packaging, while positively impacting the customer experience. Here's how it works:
HOW DOES CONNECTED PACKAGING WORK?
How are CPGs Using Compostable Packaging?
In addition to using options like FusePack, refillable or connected packaging, manufacturers are also investing in research and development to produce more sustainable packaging by using biodegradable and compostable bio-polymers or paper- or fiber-based materials.
These bio-polymers are typically made from renewable resources such as sugar cane, algae, oils and corn, yielding a plastic that can be home compostable, industrial compostable or biodegradable. It is important to note that while packaging can be engineered to be compostable or biodegradable, bio-based polymers are not inherently compostable or biodegradable.
Under specific conditions, compostable bio-polymers decompose much faster than the most widely used packaging materials. Depending on its formulation, biodegradable packaging can degrade in industrial composting equipment, in home-composting systems, or in soil or water with no human intervention.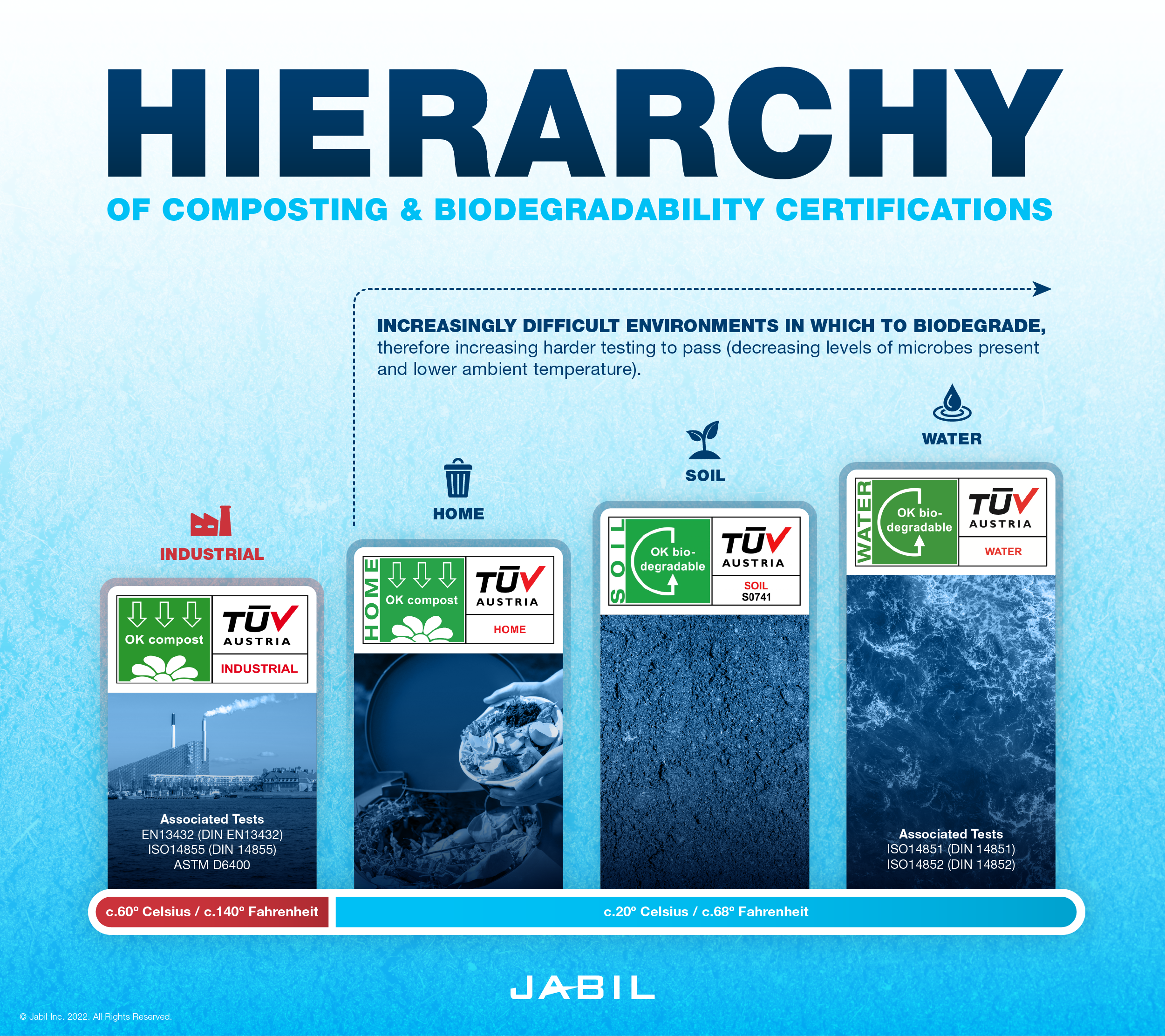 Protecting our environment with more responsible end-of-life plans for packaging can't be accomplished by just one constituent. It requires a commitment by manufacturers, consumers, regulatory bodies and municipalities. Choosing an experienced sustainable packaging solutions partner can help mitigate some of the obstacles manufacturers face and provide a strategic path forward.
Download the Sustainable Packaging Trends Survey Report
Insights from over 180 packaging decision-makers at global enterprises on their sustainable packaging goals, initiatives and challenges.