FusePack
A next generation of hybrid packaging platform optimized for flexibility, sustainability and omnichannel performance
Breaking the Boundaries of Traditional Packaging
FusePack is a new hybrid packaging structure that combines the best features of rigid, flexible and fiber packaging. The rigid interior frame defines the shape and provides structural integrity while the in-mold label (IML) or paper panels enclose and protect the product. FusePack formats can be manufactured with custom ratios of virgin, compostable or bio-based materials (including molded pulp and fiber) allowing for truly next generation, omnichannel packaging formats.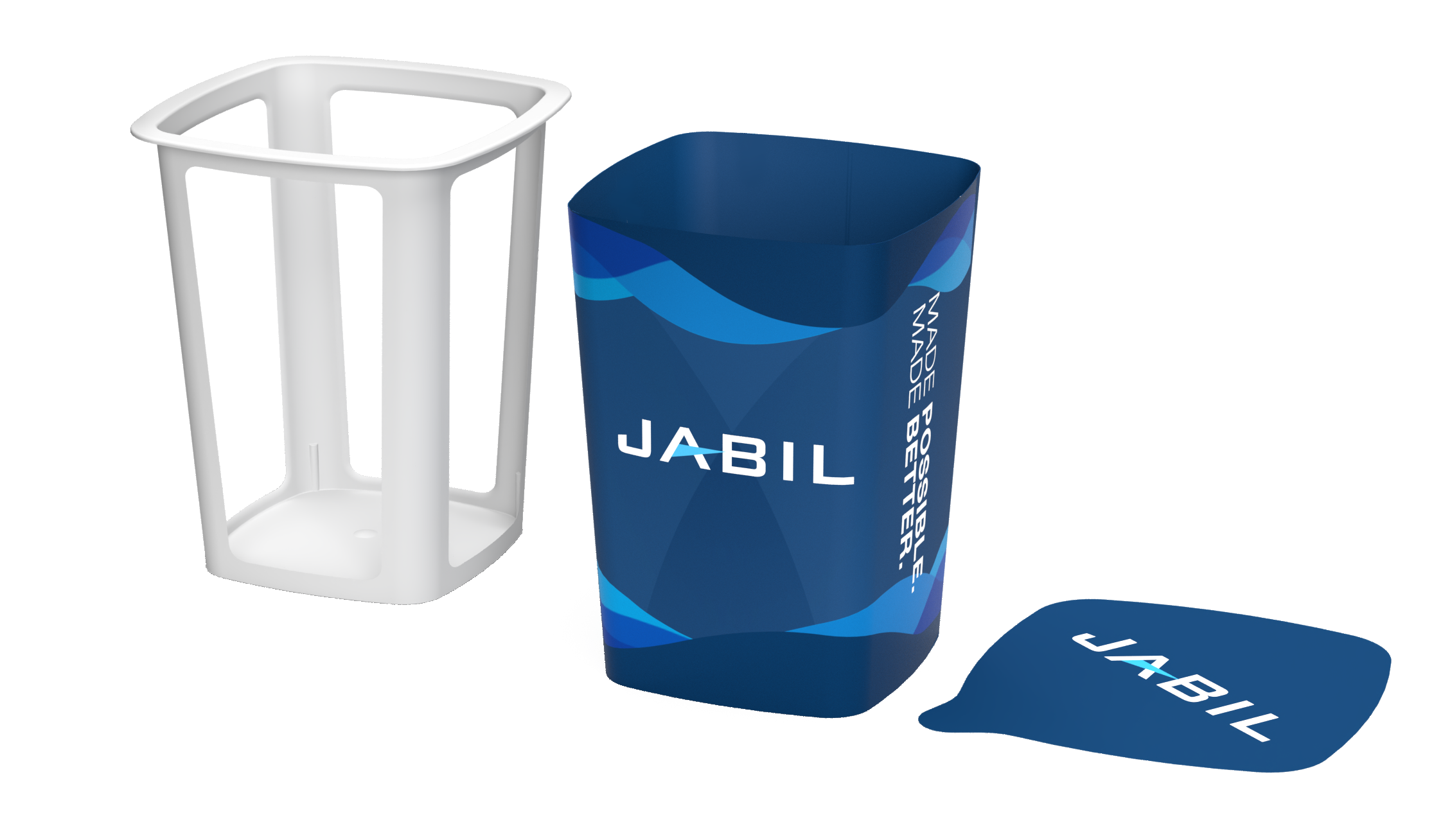 Download the FusePack Solutions Brochure
Benefits for brands and consumers
Maximum Flexibility
FusePack's hybrid structure allows for limitless combinations of materials, sizes, shapes and closure styles. Brands can leverage round or non-round shapes and drive plastic reduction of virtually any percentage.
Sustainability Step Change
FusePack retains the benefits of flexible packaging but can be processed at material recovery facilities (MRFs). The hybrid structure allows for a dramatic reduction in plastics intensity, or complete elimination, when leveraging paper-based materials.
Optimized For Omnichannel
FusePack's lightweight yet strong packaging can withstand the bumps and shocks of ecommerce delivery. A rigid frame, and the option for non-round shapes, maximizes shelf density and ensures the product always faces the customer on shelf.
Maximum Supply Chain Efficiency
A nested structure allows FusePack to be stacked in transit from Jabil plants to customer filling sites. FusePack's flat bottom and stable design enables higher filling efficiency when compared to standard flexible packaging.
Improved Brand Presentation
Fusepack's IML panels are the perfect canvas for 360-degree HD graphics that stretch from one end of the package to the other. Printing in the flat allows for highly detailed packaging artwork with a color range that dazzles on the shelf and inside the home.