Connected Packaging
A Better Experience by Any Measure
Connected Packaging Overview
Consumer Packaged Goods at a Cross- Roads
It's getting more and more difficult for CPG brands to reach new customers and hold on to valued ones. The marketplace is in constant flux. Ecommerce is soaring, and smaller brands are becoming fierce competitors almost overnight. How can brands differentiate in this type of environment? Will the old tactics work or is it time for something new?
DOWNLOAD THE SOLUTIONS BROCHURE
The Solution: Connected Packaging
Connected Packaging brings the future into our homes today, allowing consumer packaged goods brands to disrupt the marketplace with game-changing auto-replenishment that transforms the user experience and boosts brand loyalty.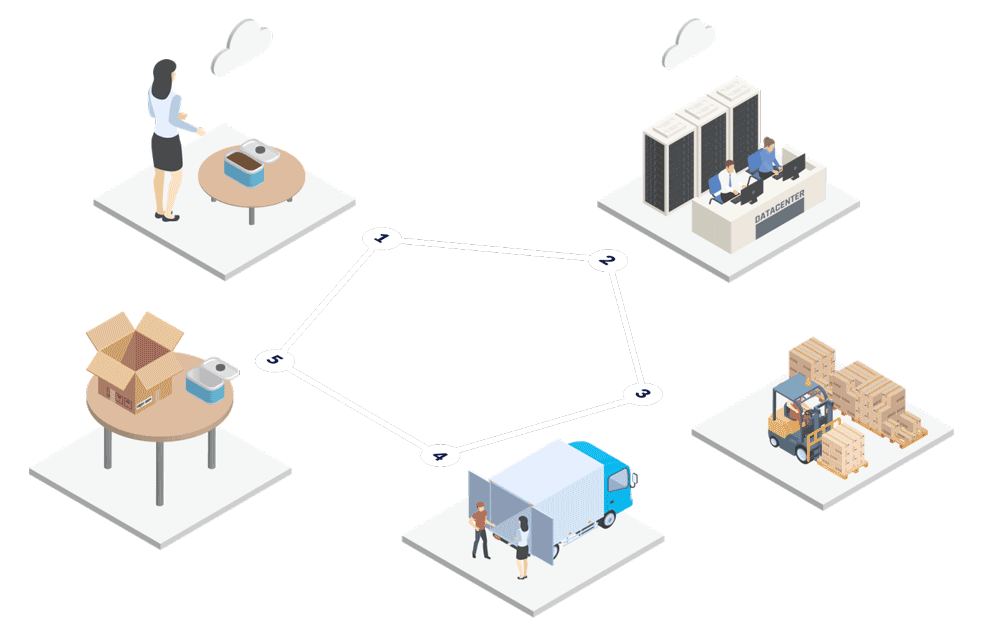 How it Works
Point of use data indicates when product level is running low within the connected device
Jabil's Connected Packaging IOT platform sends a new order request to the retailer / ecommerce platform
The Retailer / ecommerce platform fulfills the order and prepares the shipment for delivery
The refill package is delivered to the end-consumer right before they run out of product
The consumer inserts the new consumable package into the connected device
The Three Building Blocks of Connected Packaging
Jabil's connected packaging solution combines three key elements: a durable connected device, the matching consumable package, and Jabil's white label Companion App. These forces work together to sense when a product is running low, and automatically reorder – just in time, every time.
CONSUMABLE PACKAGE
A lightweight refill container that is delivered to the end-consumer when an auto-replenishment order is triggered.
A durable device that uses sensors to precisely measure the amount of remaining product and communicates directly with the IOT platform.
An intuitive app where consumers can set-up and manage auto-replenishment across devices.
Download the solutions Brochure
See How You Can Transform the User Experience Today
Get Started Today With Jabil's Connected Packaging Services
Connected packaging represents a generational opportunity for CPG brands but getting started can be challenging. Jabil's portfolio of Connected Packaging services leverage deep domain expertise and established NPI best practices to accelerate this transition. This essential journey can start today with Jabil Packaging Solutions.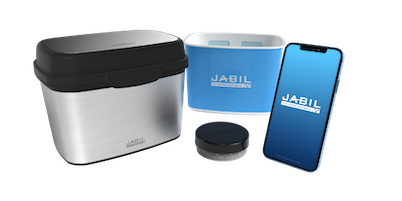 LEARN MORE ABOUT JABIL'S CONNECTED PACKAGING SERVICES