At Checkout
Self Service Checkout, Point-of-Sale, and Payment Solutions
Powering a New Way to Pay
Customer queues are yesterday's news as check-out becomes increasingly FRICTIONLESS. From smart carts to tech-enabled cashiers, there's a whole new way to how we PAY.
Jabil advanced technology solutions transforms the checkout process, from point-of-sale systems (including platforms, payment terminals, peripherals, and cash registers) to self-service checkout and mPOS options.
Contact us to learn more how we're powering frictionless and automated payments.
Self-Service Checkout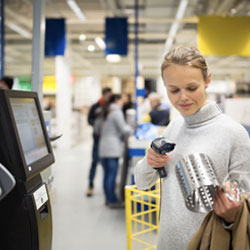 Jabil builds and ramps for the world's leading automation and self-service kiosk brands.
CTO/BTO integration capabilities near US and European markets

Large form factor mechanicals and Logistics as a Service

Design and development partner for next-generation self-checkouts and kiosks

Supply chain management expertise and services with lowest landed cost analysis and our intelligent/digital proprietary platform
Point-of-Sale Systems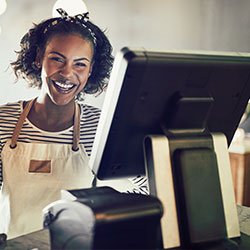 Complete, custom and integrated point-of-sale solutions that fit your customer's needs and stay ahead of the POS evolution.
Agile, modern, and flexible retail POS systems delivering exceptional in-store experiences

Complete system including register, scanner and printer with strong capabilities in decorative plastics

Andriod or Microsoft point of sale systems design

Multi-geo solutions to support customer end markets, configure to order (CTO)
Payment and Terminals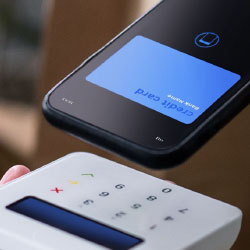 Innovative smart terminals, payment services and mobile solutions for in-store, online and mobile commerce.
Traditional credit/debit cards and closed-loop payment networks

Contactless/NFC technologies; e-wallets and QR code payments

Agile product development and fully custom design and branding

Compliance with PCI, EMV and local standards
Learn about Jabil Payment Solutions