E-Commerce & Robotics Solutions
E-Commerce, Warehouse Automation & Robotics Solutions
Automate and Connect your Warehouse
The movement of consumer goods is becoming increasingly automated with mobile robots and automated guided vehicles doing all the heavy lifting. In both distribution and fulfillment centers, regardless of the destination, personalized and efficient fulfillment is a requirement.
Below are just some of the ways we support our customers with solutions in Robotics, Automated Storage & Retrieval Systems, Peripherals, and Wireless Connectivity.
Contact our team to learn more about how we can help streamline your warehouse operations.
Warehouse Robotics (AGV AMR, PPR)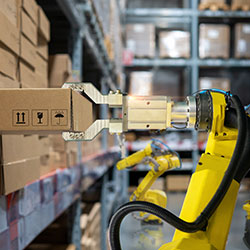 Fully Autonomous Bots for piece sorting, picking & packing.
Robotic systems: AGV, AMR, PPR that are human-collaborative

Additive Manufacturing to accelerate robotic picking and reduce power consumption

Reference Design Platform to accelerate product introduction and co-design collaboration
Automated Storage & Retrieval Systems (ASRS)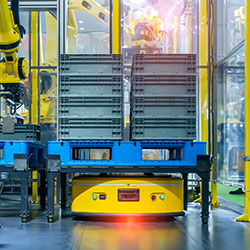 Safer, simpler material handling & retrieving.
Next-gen technology: shuttle and cube based systems

Horizontal and vertical based ASRS system capabilities

Unit or mini-load systems for space optimization
Scanners, Printers & Sensors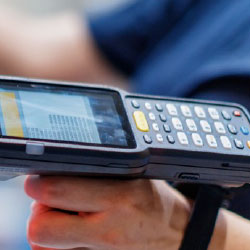 High quality, durable solutions from Zebra for capture and safeguard of vital data.
Decant, pick-stations and conveyor system assembly

Ruggedized scanner and tablets

RFID-enabled labels & printers
Wireless Connectivity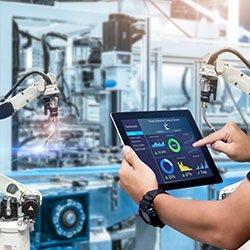 Enabling mission-critical supply chain decisions without sacrificing agility, resilience, predictability and compliance.
'Hive-mind' automated optimizations turn distribution networks into resilient strategic asset driving greater supply chain efficiencies.

Products can be shared between several locations, linking smaller warehouses and micro fulfillment centers into an adaptable inventory management system in real time.